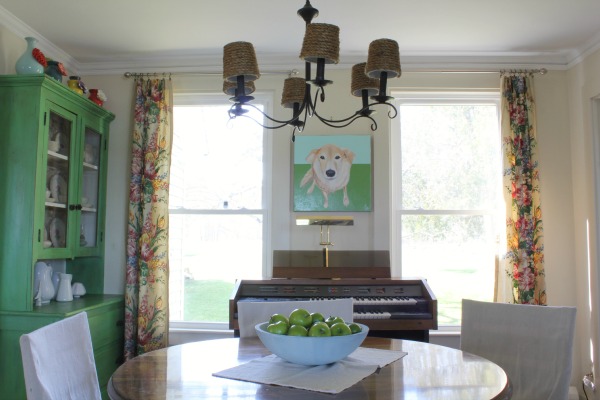 It's been a year since my first room reveal – the dining room, so I thought I'd take you on an updated tour, since things change around here often.
The vintage curtains are feeling right at home in their new location. There were only two panels so I chose to hang one panel in each window. I think it works. I love the warm color they add to the room. I moved the Lesli Devito pet portrait of Jenny from the living room to the dining room and I think it helps neutralize the curtains.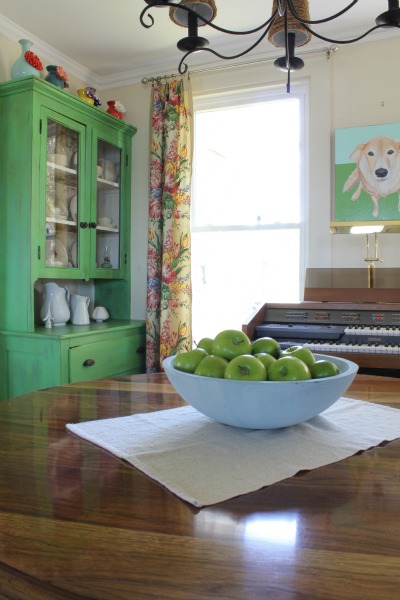 And, I should talk about the elephant in the room  –  the organ. My husband does enjoy playing it, and we just don't have room for it anywhere else. We had to choose function over form.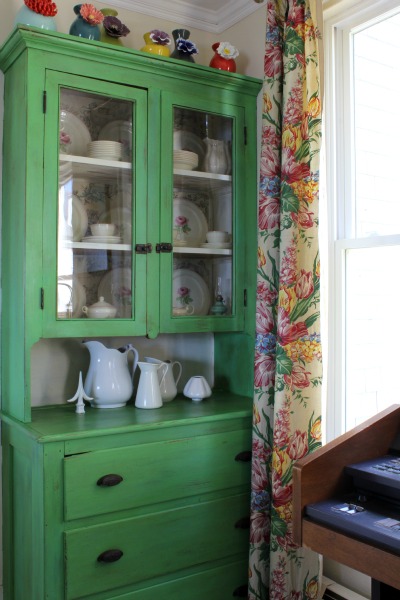 Here is a close-up of the interior of the cupboard painted in Annie Sloan's Antibes green. I added fabric to the back of the cupboard with double sided tape.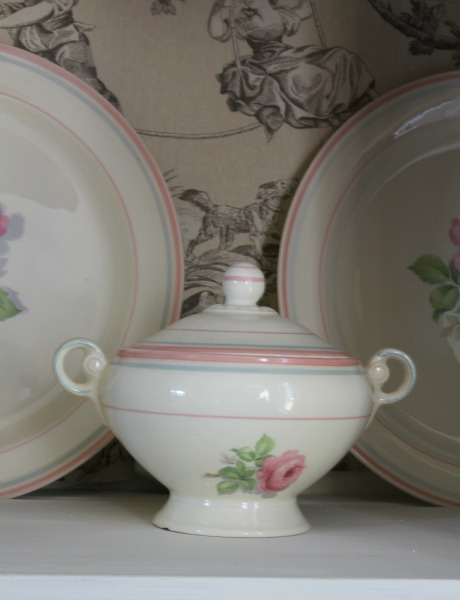 A few more vintage plates were added to the plate gallery.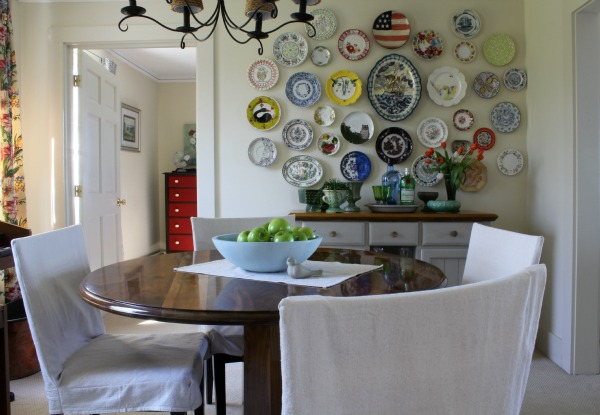 I've been tossing around the idea of painting the walls. Light blue keeps appearing at the top of the list.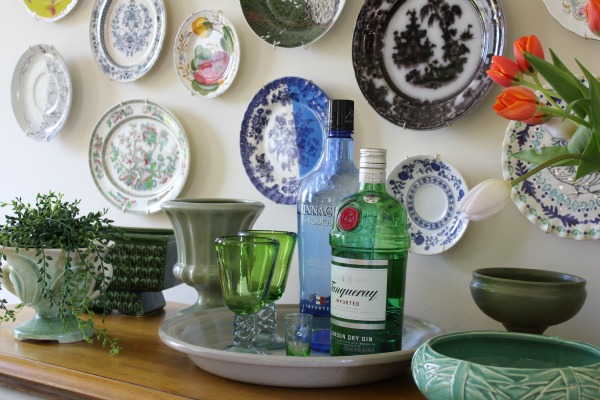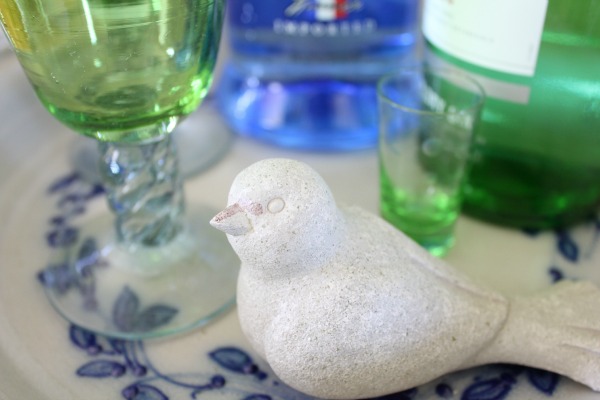 I added the vintage planters that I have been collecting to the top of the buffet. I think at least one of them needs a jade plant.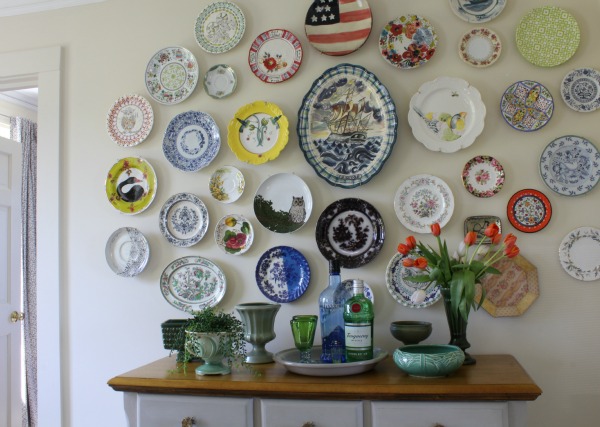 It's come along way in the last year.
Other links to projects in the dining room:
Dining Chair Drop Cloth Slipcovers
Pottery Barn Inspired Chandelier Shades