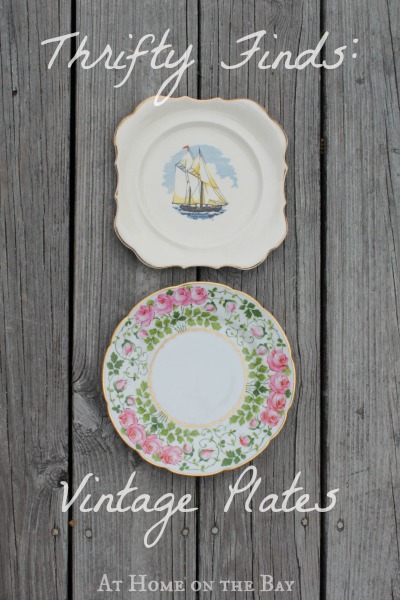 One thing that surprised me in the reader survey results is that you guys like to hear about thrifty finds. I wasn't sure if you enjoyed those posts, but now I know.
Each year it is hit or miss with the yards sales. This year there were a lot of misses mostly because of bad weather and Saturday morning conflicts, so I only made it to a few yard sales. I was able to pick up these vintage plates for a dollar each from a sweet elderly couple who said they were getting rid of all their junk. I had to laugh.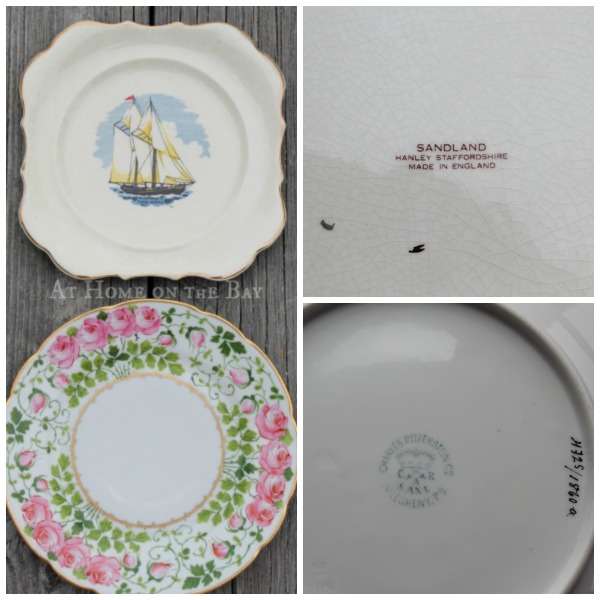 When I got home I was washing them and noticed the flowered plate had what looked like a date on the back, so I googled Charles Reizenstein Company. I was able to find a little bit of information on the company. It has been around since the mid 1800's, although it seems the number is actually a lot number. It's condition is too good to be that old. I'm guessing they are both from the 50's or 60's.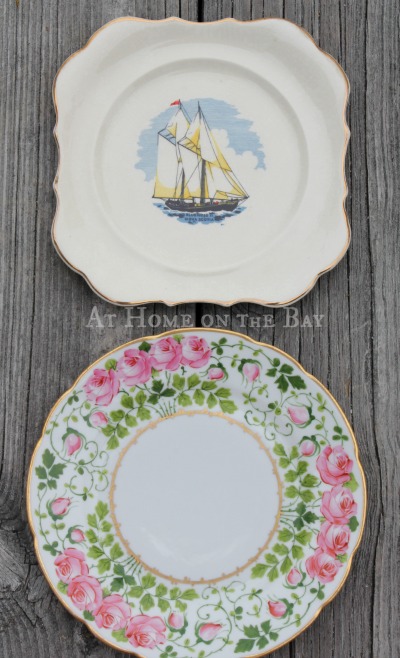 One woman's junk is another woman's treasure. I think they are both pretty. They will be added to the ever evolving dining room wall.

To see the latest pictures of the dining room wall click here.