Another Ikea Hack Pendant Light
You know I love a good DIY light project, and this one might be my favorite so far. I wasn't totally sold on the light hanging over the dining table. It  looked like three flying saucers were trying to beam up to their mother ship. That is as diplomatic as I can be about this matter, and I am so sorry if you have this exact light in your dining room.

I found something I loved at Crate and Barrel – the Rodan Pendant (below). It had an industrial look, but it also looked sophisticated with its textured antique pewter finish on the outside and shiny golden finish on the inside. It had the juxtaposition (I love that word) I was looking for, but the price was out of my range.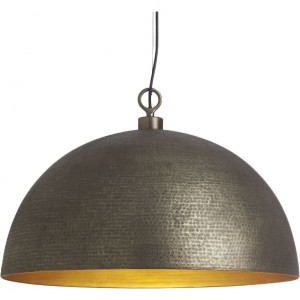 Crate and Barrel: Rodan Pendant $299 
My first stop was Ikea to see if they had something similar that I could upgrade which is code for hack.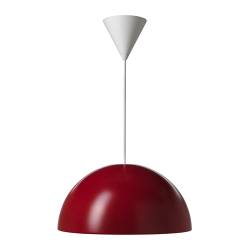 Ikea 365+ Brasa Pendant $39.99
Sure enough I found the Brasa Pendant. It had a similar shape, but it had a white plastic cone shaped ceiling canopy and  vinyl cord.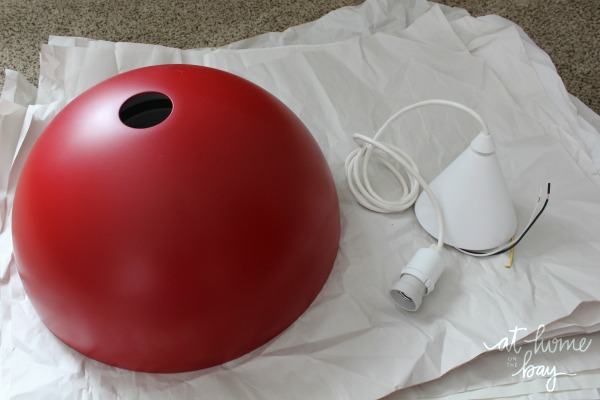 I found a website that sells DIY lighting supplies – The Color Cord Company. They sell fabric covered cord in many different colors and ceiling canopies among other fun stuff at really reasonable prices with quick shipping.
.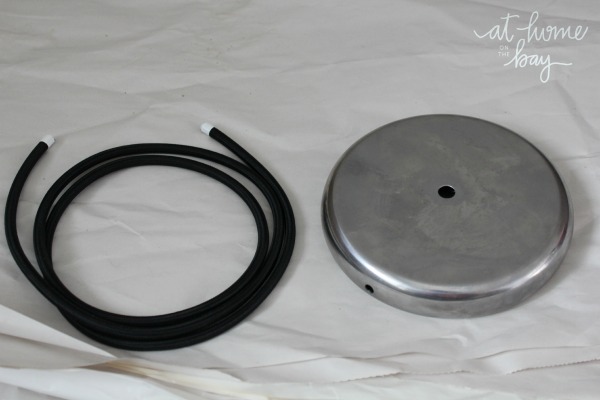 4 feet of Color Cord Company: DIY Color Cloth Pendant Cord in Black $1.50/ft.
1 – Color Cord Company: Pendant Light Conversion Kit $15.00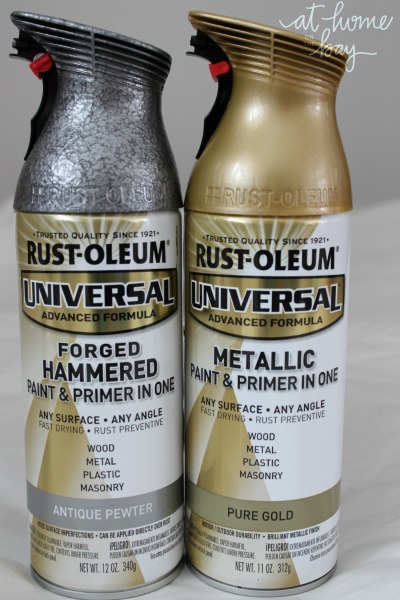 I also found some Rust-Oleum forged hammered antique pewter spray paint along with Rust-Oleum Metallic spray paint in pure gold at Home Depot.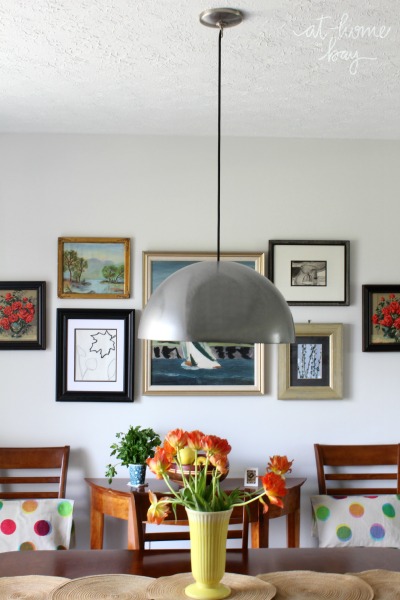 I sprayed all the inside pieces of the dome light except for the socket with the gold spray paint. I gave it several light coats letting it dry between coats. Then I flipped over the light and sprayed the outside and the new canopy with the forged hammered antique pewter spray paint in the same way as I did the gold – several light coats letting it dry between coats.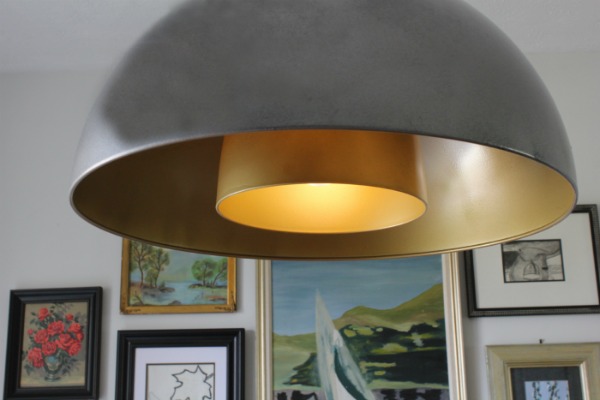 Once the painting was done I handed everything over to my husband for the electrical work. You should use a qualified electrical person for the cord work. My husband exchanged the black fabric covered cord and flat canopy for the white plastic parts.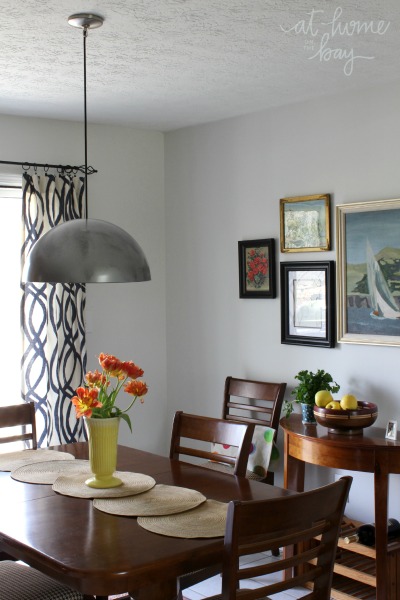 This was one of those projects – I was so excited about the concept, had second thoughts while I was transforming the light (thinking it wasn't going to work), and then back to being so happy with the end result. I gaze at it adoringly while we eat. I love the warm golden light that shines on the table.
My version was just over $70.00.