Reflections – 2014 in Review
I say this every year, but I can't believe how quickly this year came and went. At this time last year, my husband received an offer for a wonderful job at a great company in the Midwest.  As I take stock of the past year and prepare for 2015, I realize just how many changes we've had to embrace. We moved  away from our family on the East Coast, bought a new home, and my husband started his job. All good things, except for leaving our family behind.  In November, we also lost our beautiful 13 year old dog, who was a big part of our family. I miss her everyday, and I am still adjusting to loosing her companionship. We traveled a lot. I went to Seattle, Maine, Boston, and Cape Cod. We also had fun exploring our new surroundings in Cleveland. If change describes this past year, I am hoping that the word for 2015 will be dwell. Dwell, because I want to take time to meet new friends. Dwell, because I want to live more fully in the moment and not worry about things I have no control over. Dwell, because now that I've made our nest, I want to roost in it.
Here are the top 5 blog posts from 2014. What I found interesting is that each post was very different. I guess you all like a variety of posts from home tours to recipes, and DIY projects to crafts.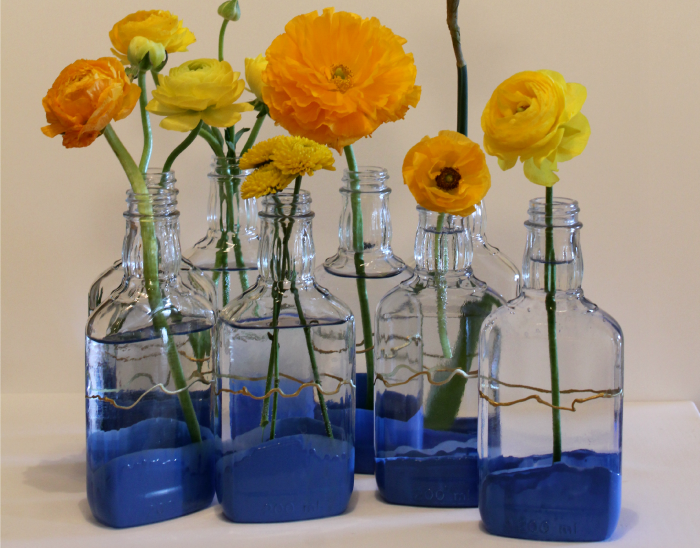 When we first arrived in Cleveland, I hit the ground running with the blog even though I had to blog from a small apartment with terrible lighting. It only had two windows and it was the worst winter Cleveland had seen in years, and that equaled lots of bad photos. This glass bottle upcycle was a fun project that I worked on with a group of bloggers that Jennifer Rizzo organized called She Sent Me What?. Becky Farrant sent me a bunch of Jack Daniels bottles. Find the tutorial on how I upcycled them here.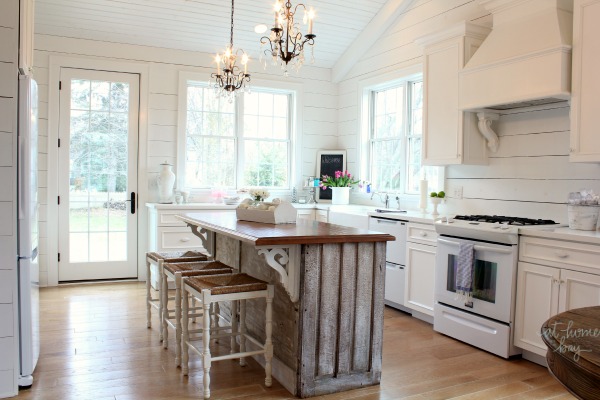 Kelly Miller's Coastal Inspired Dream Home
Kelly Miller lived in the Cleveland area and was kind enough to take me around to some antique shops. Then she let me photograph her beautiful home for the blog, and everyone really enjoyed the tour.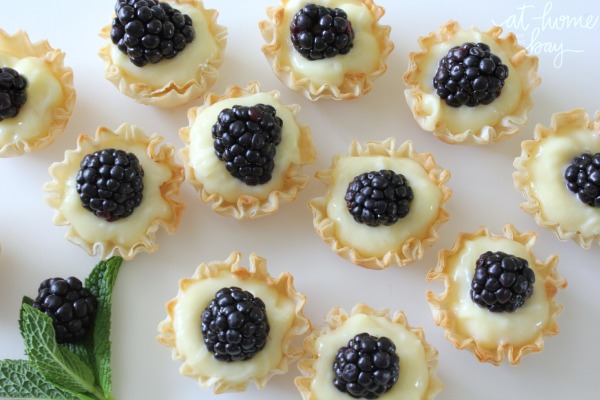 Easy Lemon Blackberry Mini Tarts
We finally moved into our new home and we enjoyed our first holiday, Easter. I shared this super easy lemon and blackberry mini tart recipe. It was our Easter dessert. Not only were they super easy to make, but they only took 4 ingredients and they tasted and looked so delicious. Win, win … win. You all thought so too. Get the recipe here. You could use raspberries or blueberries as a garnish too.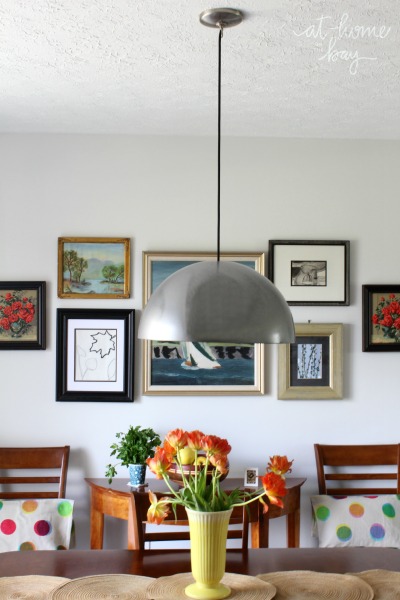 Another Ikea Hack Pendant Light
I started decorating our dining room. For some reason the dining room is the easiest room for me to start with. I spray painted an Ikea pendant and changed out the plastic cord for a cloth cord. The tutorial can be found here. I got several rooms done and then it was summer. I went to Maine for a month, and when I got back I started to struggle with blogging. I think the move finally hit me. I had lots of ideas. I just had trouble implementing them and writing was so difficult. There also seemed to be an explosion of amazing DIY blogs, and I felt like I didn't have as much to offer.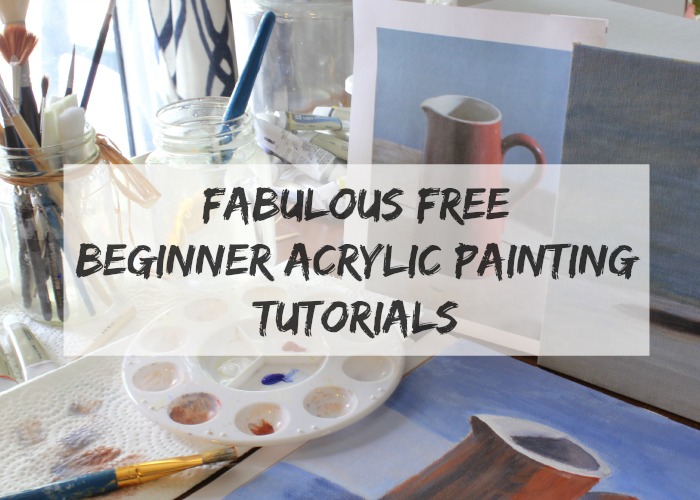 Fabulous Free Beginner Acrylic Painting Tutorials 
 So I started painting. I found lots of great tutorials for beginner artists and I shared them in this post.  I continued to post, but only once a week. I did do some work on our master bedroom and kitchen that I am eager to share. And that, my friend,  is 2014 in a nut shell. I am excited to see what 2015 brings.
Wishing you a wonderful New Year.