Glass Bottle Upcycle to Ocean and Mountains Vases
Welcome, welcome to the She Sent Me What ???? Party, and a big hello to those of you arriving from Infarrantly Creative.
When the lovely Jennifer Rizzo contacted me to see if I'd like to join the party, I was all YES, yes, of course, how fun even though I knew that we would be in transition, in an apartment, and without all our stuff.  I'm crazy like that, and who doesn't love a little challenge now and then?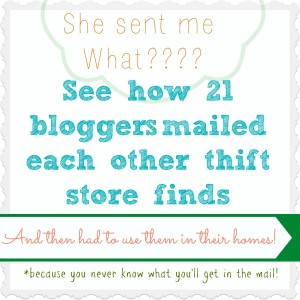 The party works like this. There are 21 bloggers. Each person receives a thrift store find from the previous blogger on the list and in turn sends another thrifty find to the next blogger in line. Once you receive your item, you have to use it in your décor either as is or you can alter it. Sounds simple enough, right? Well let's see what Becky Farrant sent me.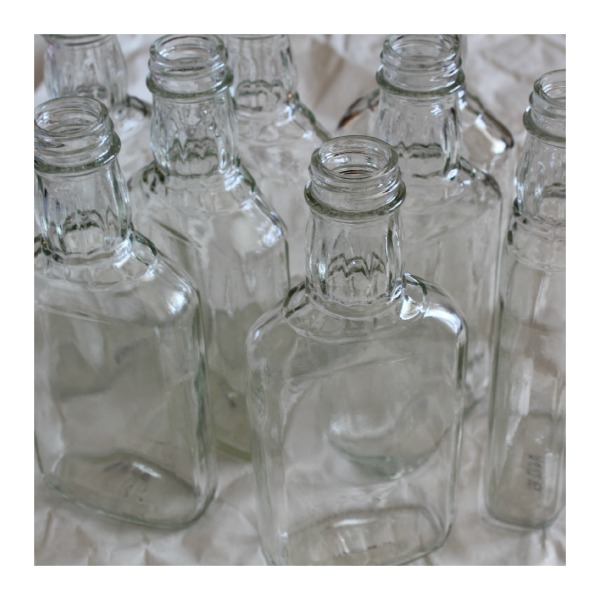 Becky went easy on me. Maybe she knew my predicament. She sent me 9 glass bottles. They look like they may have been syrup bottles in their previous life. I really wanted to upcycle them into a lamp. Wouldn't that have been cool? But all our tools are in storage, so I decided to give them a little face lift with glass paint.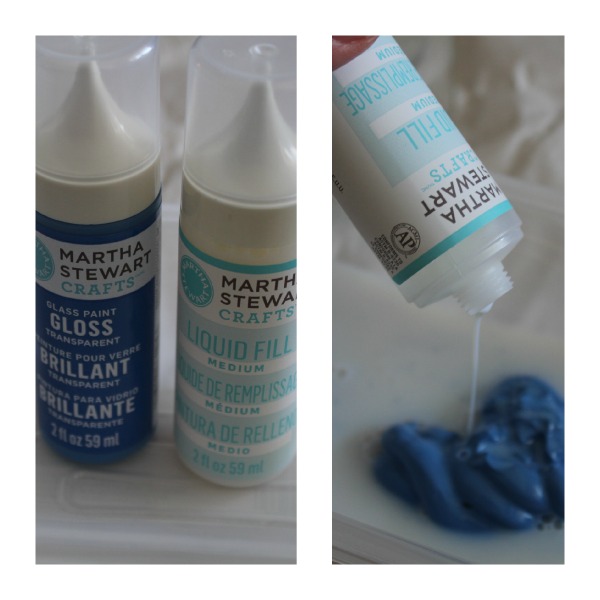 I used Martha Stewart's paint made specifically for painting glass mixed with a bottle of liquid fill thinning medium which made them easier to dip. I used 1 bottle of each mixed together in a disposable plastic container.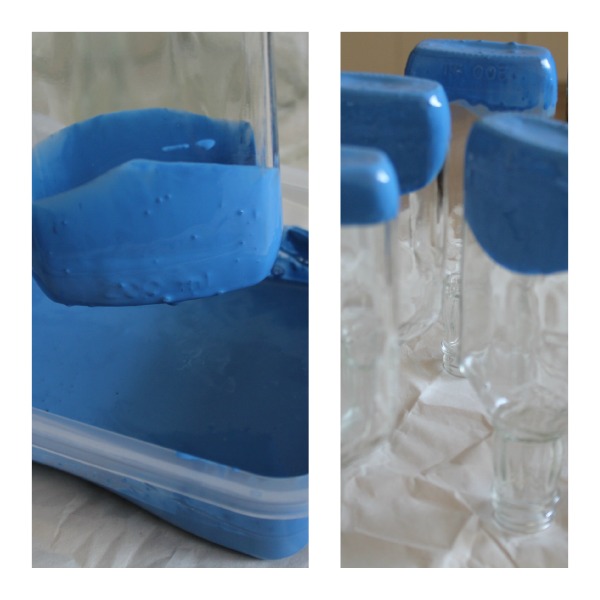 Each bottle was washed in the dishwasher, wiped down with alcohol, and then dipped into the glass paint mix. Let the extra paint drip back into the bowl (this will prevent major drips) before turning upside down on newspaper to dry. Dip the bottles into the paint at different depths if you want the ocean waves effect. You can dip each bottle several times for a layered effect.

I let the bottles dry overnight and then used the metallic gold glass paint at full strength. The bottles come with applicator tips. Draw wavy lines around the bottle and let dry again. There are instructions for bake curing the paint or you can let it air dry for 21 days to make it permanent.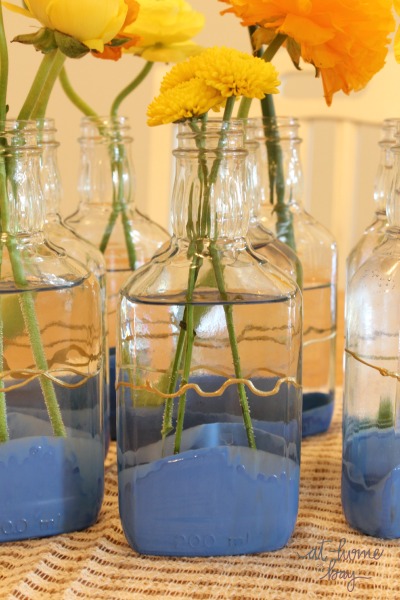 I really love how they turned out. They remind me of the ocean and mountains of Maine.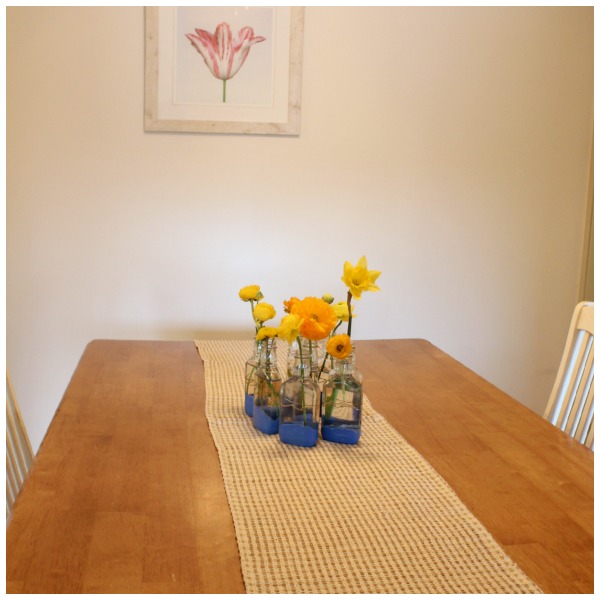 Here they are in the dining area of the temporary apartment. There are only two windows in the entire apartment, so it is a real challenge to take nice photos! The good news is that we will be moving into our new home a week from today. Yay!
Head on over to see what I sent to KariAnne at Thistlewood Farms. I hope she is still speaking to me.
Here is the full list of bloggers who are participating in the She Sent Me WHAT??? Party.
Jennifer Rizzo
Funky Junk Interiors
My Sweet Savannah
My Uncommon Slice of Suburbia
Four Generations One Roof
Home Stories A to Z
Today's Creative Blog
Jeanne Oliver Designs
French Country Cottage
Finding Home
The Inspired Room
The Handmade Home
Eclectically Vintage
Makely School for Girls
East Coast Creative
Infarrantly Creative
At Home on the Bay
Thistlewood Farms
Serendipity Refined
At the Picket Fence
Not Just a Housewife