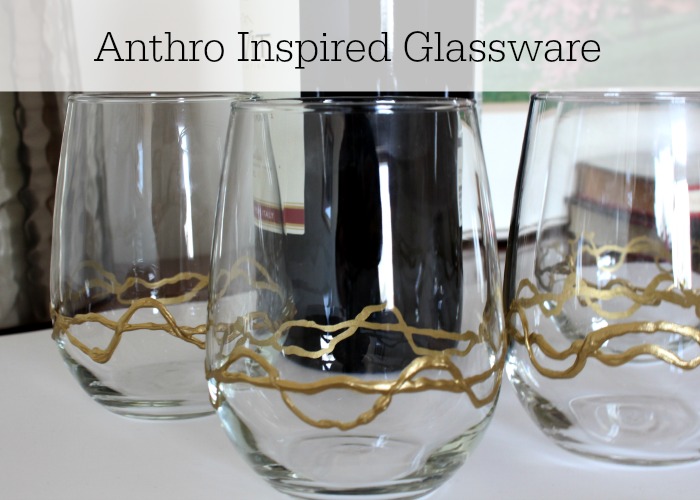 Anthro Inspired Glassware
Good news! They have Anthropologie stores in Cleveland. I knew you would be relieved. I was visiting one last week and saw these Glimmer Wrapped Glasses in the store. They are lovely, heavy pieces of glassware that are especially elegant in person.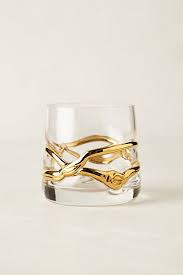 Glimmer-Wrapped Glassware $16 – $18
But I had just used Martha Stewart's gold metallic glass paint on (it turns out) Jack Daniels bottles with great results, and still had a lot left in the bottle. I had an idea. I'd take some cheap glassware I already owned and add some gold lines. Did I hear someone say genius?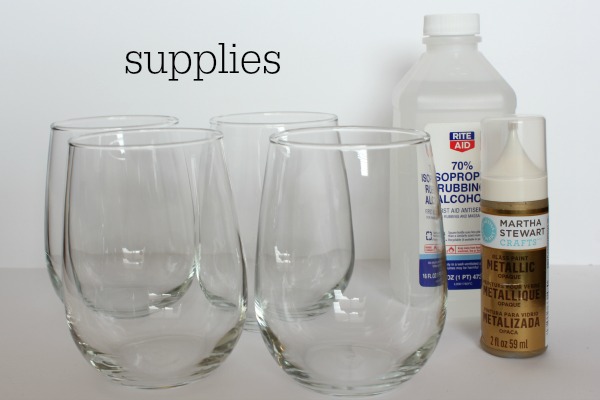 Supplies:
glassware
Martha Stewart Crafts – metallic glass paint in gold
70% isopropyl alcohol and a paper towel
After washing the glasses in the dishwasher, wipe them with a paper towel dabbed with 70% isopropyl alcohol.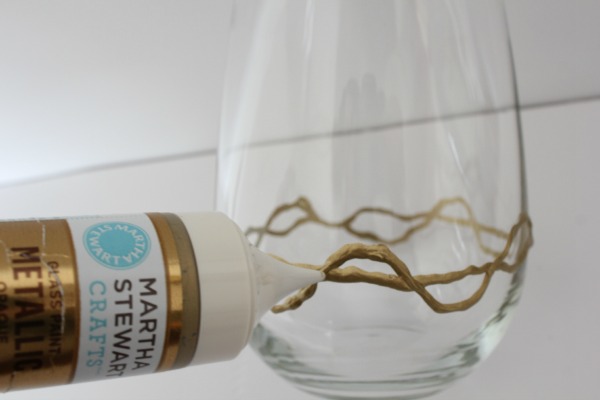 Use the applicator tip to add wavy lines to the glasses. Let dry overnight. Follow the manufacturer's instructions for bake curing the paint or you can let it air dry for 21 days to make it permanent.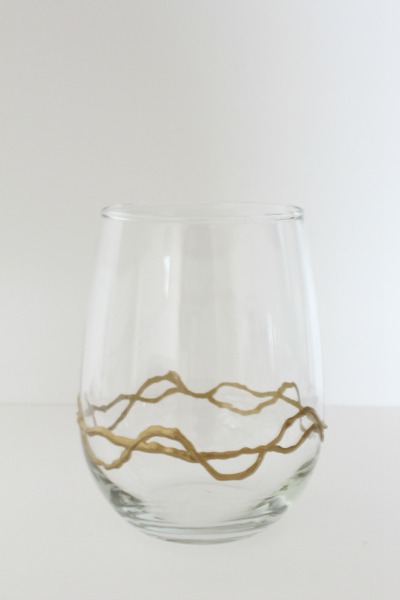 It took all of 5 minutes to make these. They are not exactly like the Anthro glasses, but I really like them.