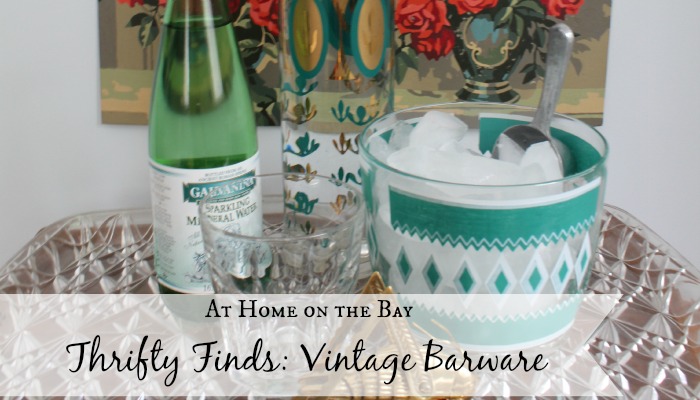 Thrifty Finds: Vintage Barware
I know that I should not be out thrifting when I should be packing for our move. I know it. I do. I know it doesn't make sense from a practical point of view. But … stay with me … what if I can't find a really great local antique shop in Cleveland. What will I do? Did I hear someone say … save money. 
My local shop knows I like paint by numbers. They called to tell me there were a few in the shop. They are nice in that way. I had to go and take a look, because what if there aren't any paint by numbers in Cleveland. While I was there, I found a Fred Press Martini Pitcher. Fred Press is an artist who designed iconic mid-century barware among other things. He used a lot of gold in his homeware designs, and I love this turquoise and gold design. It reminds me of an owl. I also got this cute glass ice bucket … and two rose paint by numbers.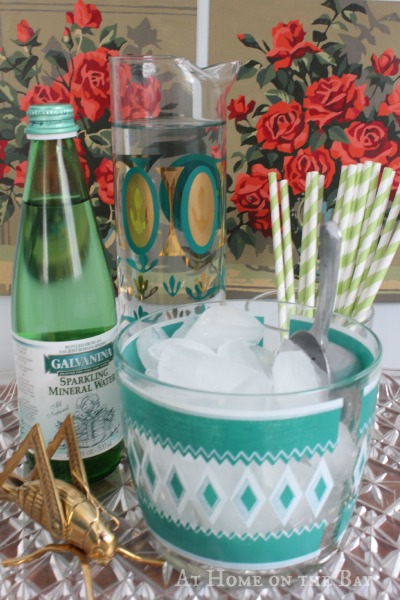 I'm really going to miss my local shop. I hope I can find one in Cleveland. I'm pretty sure I will.