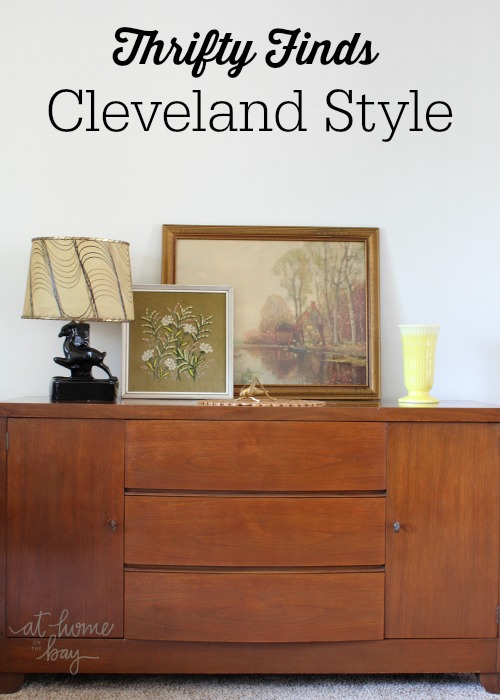 Thrifty Finds Cleveland Style
Remember when I was worried I wouldn't be able to find any great antique shops in the Cleveland area? Well it turns out there was no need to worry. My friend Kelly, who you will be meeting later this week, likes to antique too, and she offered to take me around to some local shops. Boy, does she know the good places. I picked up some wonderful thrifty finds Cleveland style.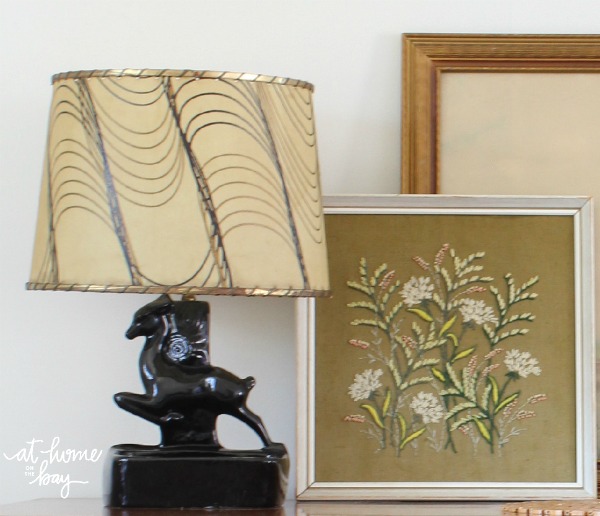 One of my favorite items is this black pottery lamp of a leaping deer. It still has the original shade. I passed it up because it was out of my price range. I kept thinking about it. Kelly mentioned that it was "March Madness" and you could place a bid on any item and it would be accepted or declined. When I got home I was still thinking about it, so I called the store and made an offer. They let me have it for $60. It's a bit more than I usually would pay, but I'm glad I got it. I've seen this same lamp without the shade on Ebay for $95.   I got the embroidered flowers on linen in the white frame for $8. I love anything with hand embroidered details.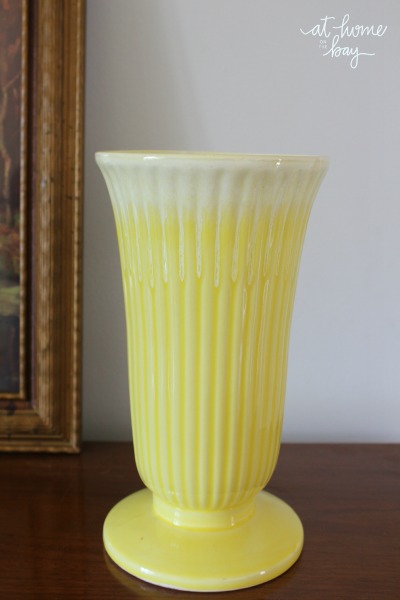 This yellow Coronet vase is so pretty in person. It's the color of sunshine. I found out that Coronet was a brand manufactured by Hull for Woolworth's. It was probably less than a dollar in the 1950's. I paid $15 for it.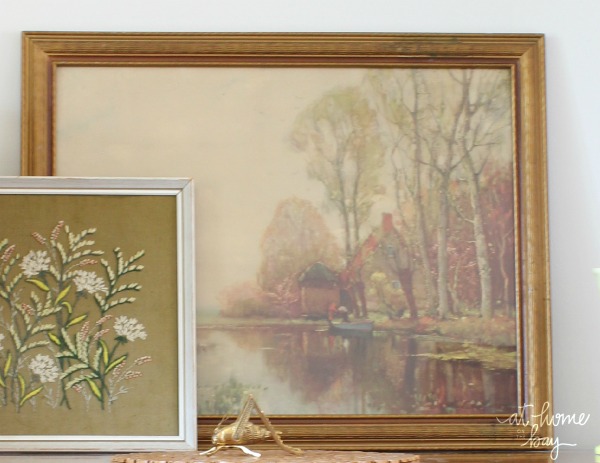 The watercolor painting in the back was on sale for $40. Where can you find an original watercolor in a gold frame for $40. I couldn't leave it behind. The brass cricket was a gift from friends in Massachusetts. It's a symbol of good luck and prosperity. I think it is so darn cute.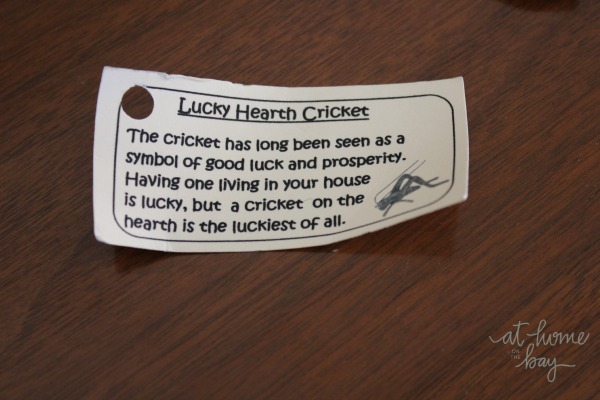 The mid century bow front buffet that everything is sitting on was a Craigslist find. It is solid cherry with dovetail joints. We needed a TV stand and after looking at new TV stands that were made out of particle board for more than $300, we decided to check Craigslist and found this beauty. It was a deal at $250.
I *heart* Cleveland.