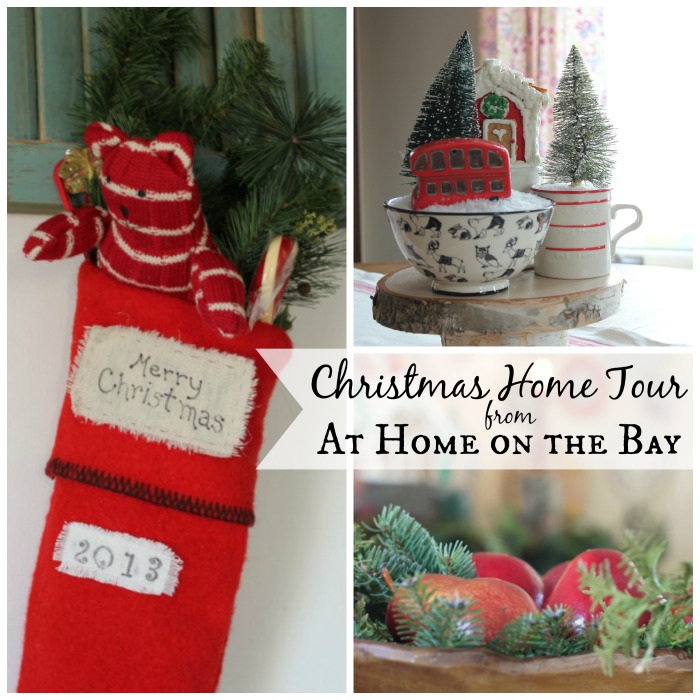 Welcome, welcome. Come on in and make yourself at home. Let's start the Christmas Home Tour right here by the front door.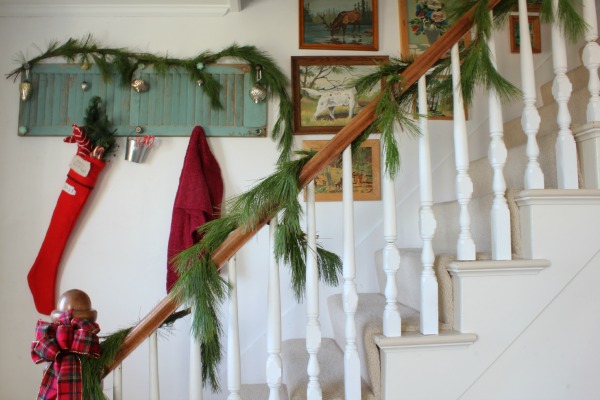 I can't believe 2013 is coming to a close already.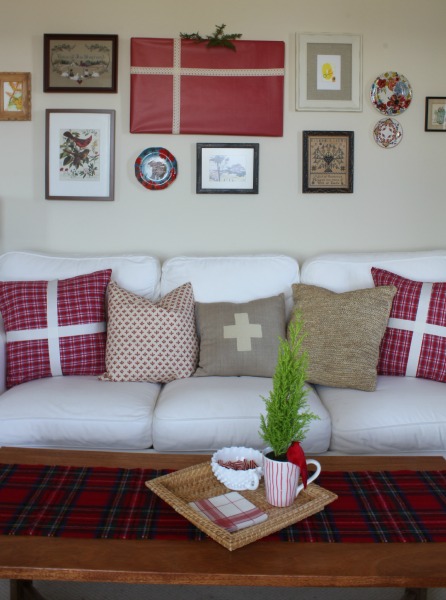 Have you ever wrapped a picture in paper and lace ribbon? I got the idea from my friend, Loretta, who does this every Christmas as part of her decor.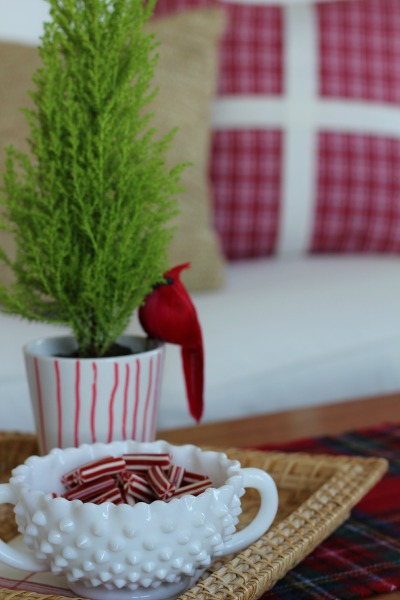 Do you remember my post about collecting hobnail milk glass? Well, my mother read it and gave me a couple of pieces that she received as a wedding gift. Thanks, Mom!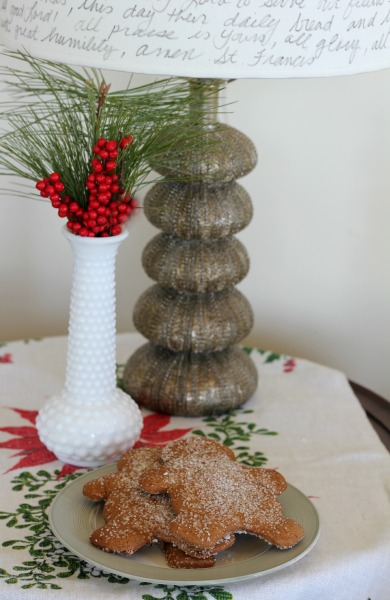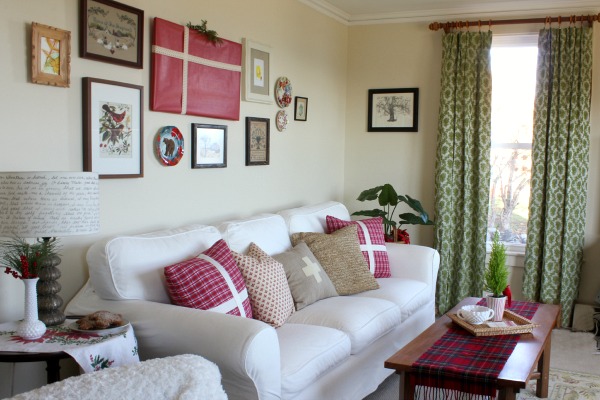 I found the green curtains at the community yard sale at the end of the summer. They were $7 for 7 panels. I almost fainted while I was running to the check out. But seriously, I didn't know what I would do with them at the time. They were just too good a deal to pass up. The green is a nice change for the holidays.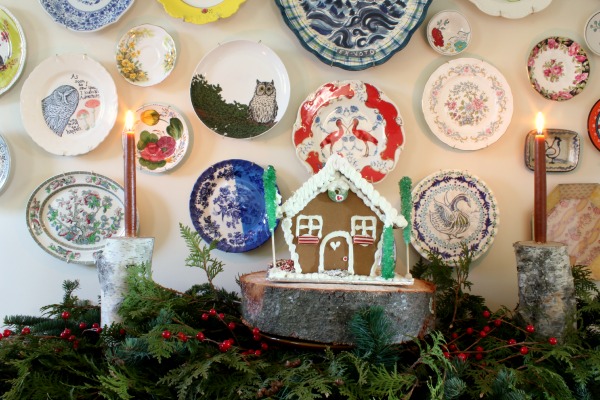 Let's head into the dining room. Can you smell the gingerbread house? I love that smell.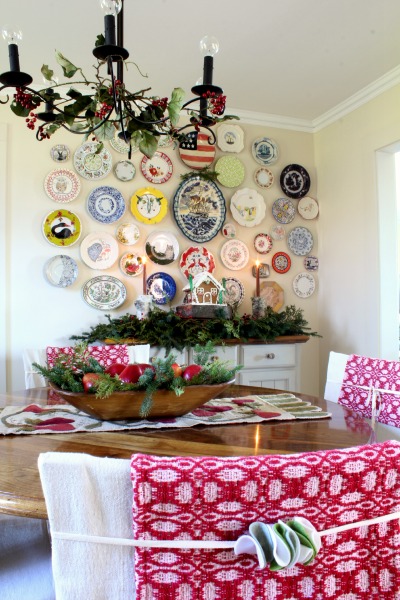 I draped placemats over the tops of the chairs and tied them with ribbons saved from old Christmas packages. I can't throw away pretty ribbons.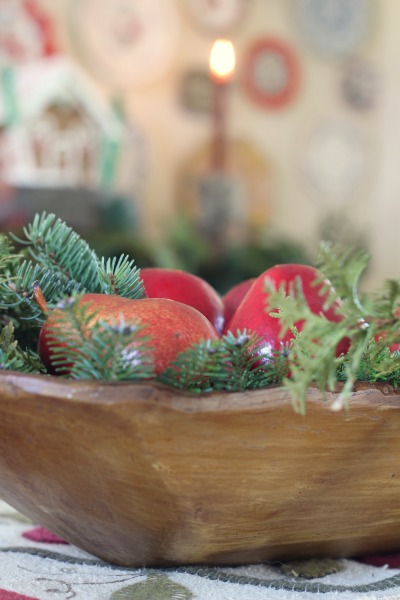 Last stop is the kitchen.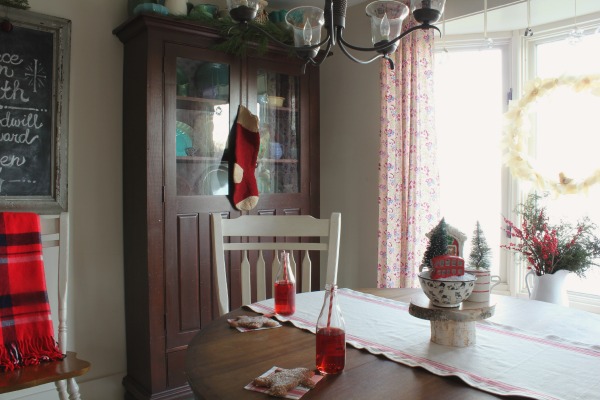 It is such a busy time of year. Let's sit down a while and rest.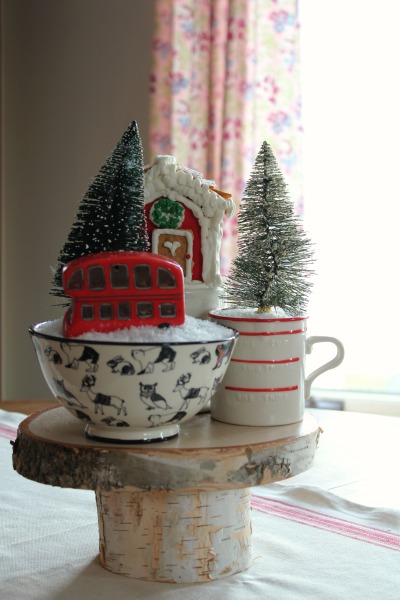 Here is my winter wonderland in a bowl displayed on top of the 5 minute birch cake stand.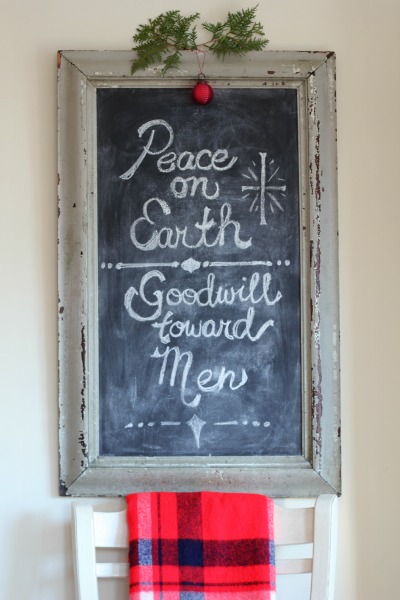 One of my favorite quotes of the season.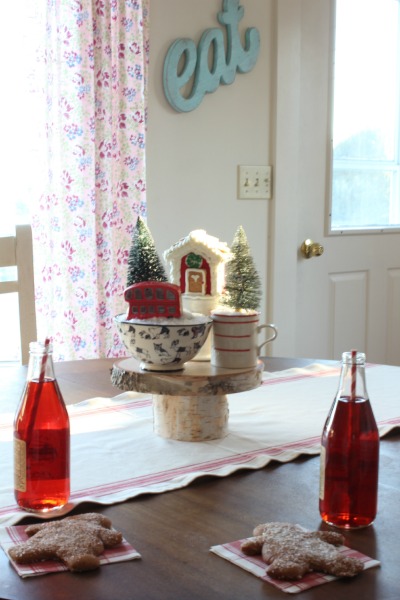 Thanks for stopping by during this busy time of year.