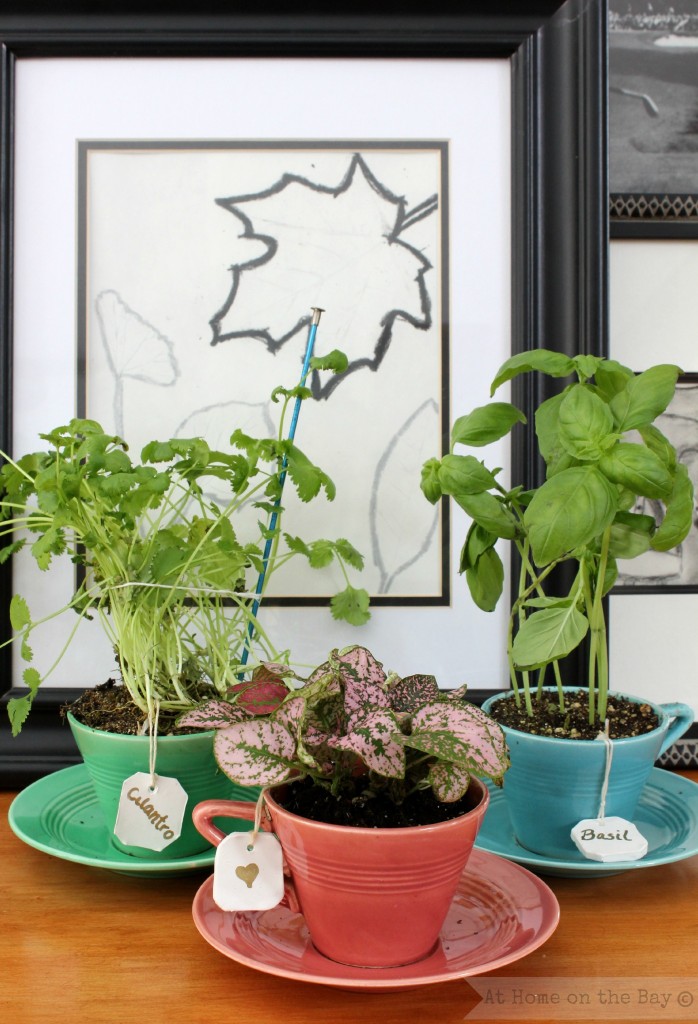 Whenever I am perusing yard sales and I see a piece of vintage pottery, I usually buy it even if it has a little chip in it.  The colors are so pretty and I can always find an alternative use for it.  For example, these Harlequin tea cups that have a few chips here and there are no longer tea worthy, but they are the perfect size for a kitchen windowsill herb garden. Naturally, I decided to make tea bag markers.  Doesn't everyone think this way?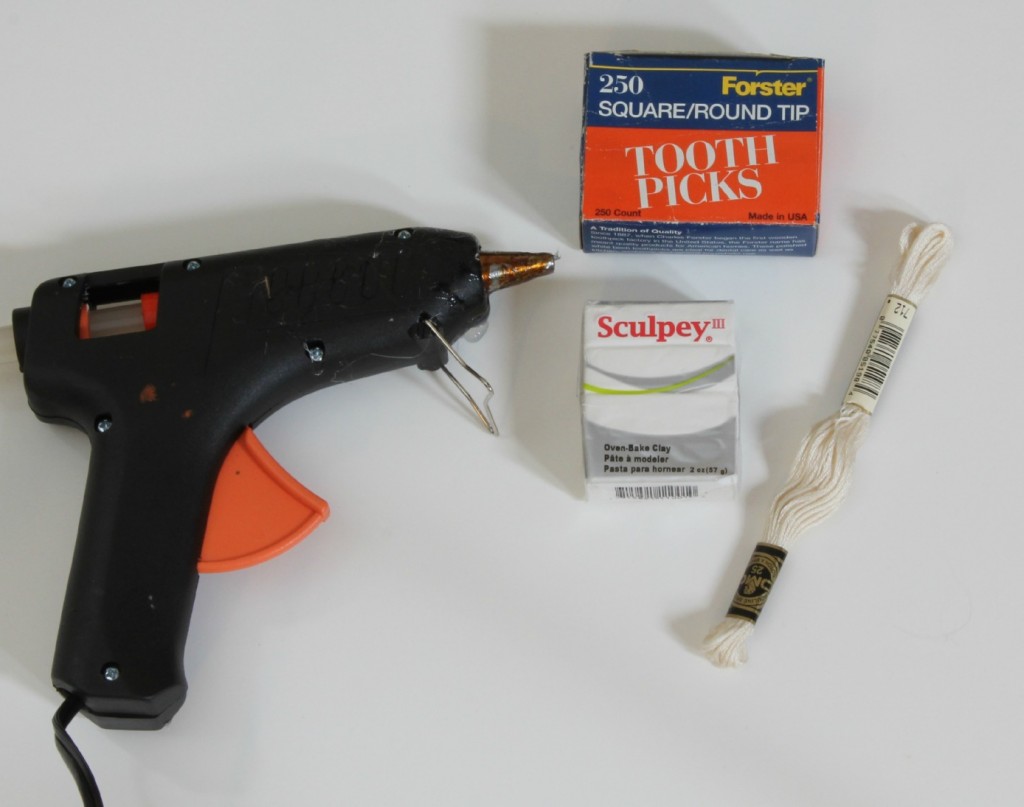 Supplies:
Sculpey Oven-Bake Clay
Toothpicks
Embroidery Floss
Glue Gun
Permanent Pen
1. Begin by conditioning the clay.  This is done by working the clay in your hands until it is soft and pliable.  Once the clay is conditioned roll it out (I used a spice bottle.) on top of a piece of parchment paper until it is about 1/4 inch thick.
2. Using a sharp edge cut out tea bag tag shapes from clay.  I used an actual tea bag tag as a template.
3. Once you have your tags cut out, smooth out any rough edges.
4. Using a toothpick, make holes in the top of the tags for string.  Bake according to the package directions.  I baked mine at 275* for 15 minutes.  Allow to cool completely.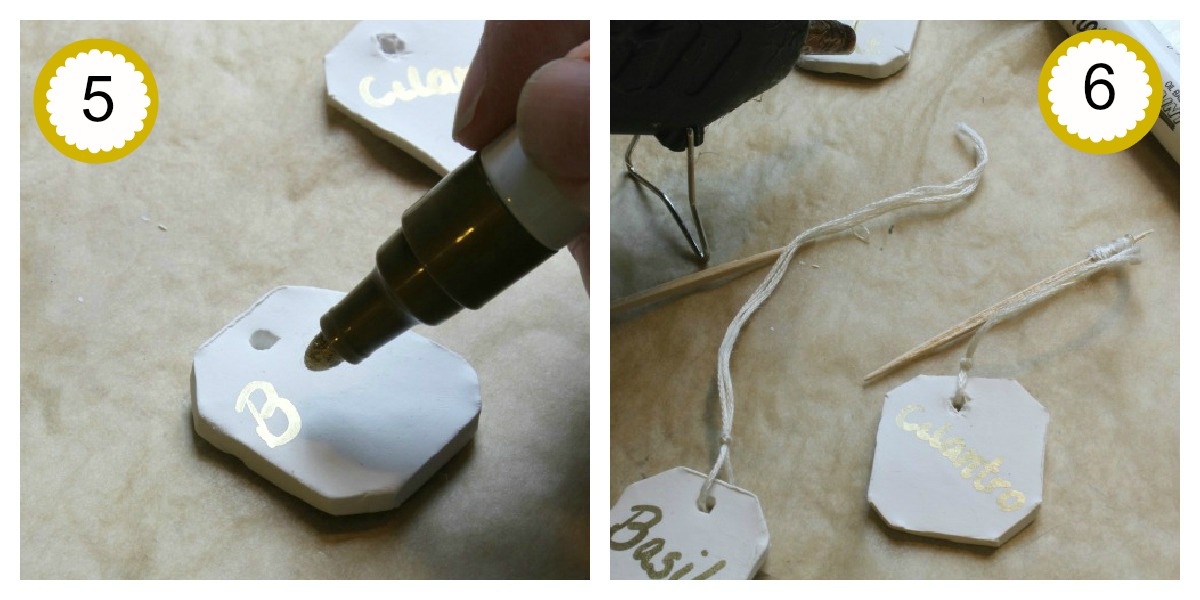 5. Use a permanent pen to mark each tag.
6. Cut a 10 inch length of floss and thread through the hole.  Make a knot at the bottom.  Cut to desired length leaving an inch or two for wrapping around toothpick.  Wrap loose ends around the top of a toothpick and hot glue in place.  Stick toothpick all the way down into dirt to secure in place.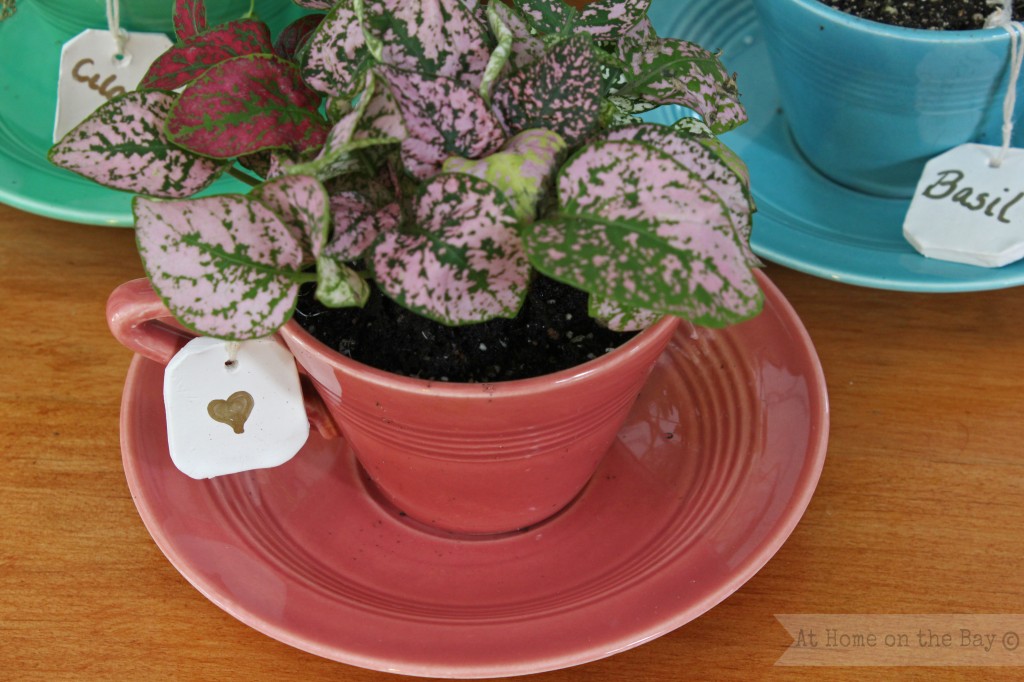 I hope my basil and cilantro make it.  They look pretty sad, but they smell amazing.  I had to use a knitting needle to hold up the cilantro.  Just another way to use something for other than its intended purpose.
Sahring with: