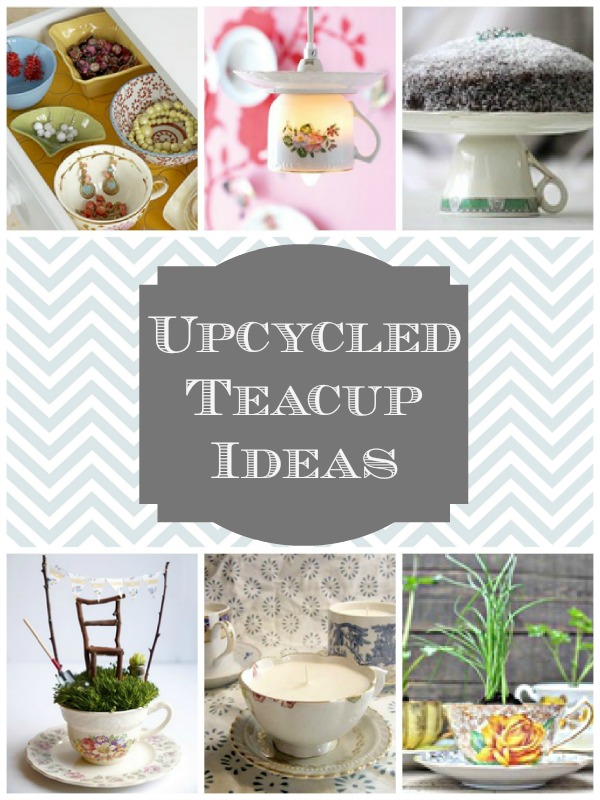 Photo Sources: Jewelry Cup, Teacup Light, Cake Stand, Fairy Garden, Teacup Candles, Teacup Herb Favors
Upcyced Teacup Ideas
Using teacups for tea is so last week. I'm talking about those vintage teacups. They are small and dainty, and they only fit about 6 ounces of tea. Drinking anything less than 12 ounces of tea is so 50 years ago. Ha … just kidding … sort of. So, I've gathered a few ideas together for upcycling those pretty little flea market teacups and making them useful again.
Click on the links below each picture for more information and/or instructions from the source.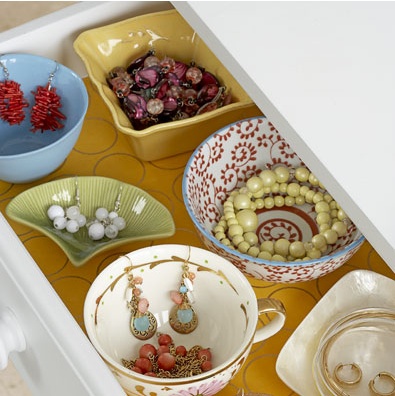 Jewelry Holder via Pinterst via Michelle Parparian via Uploaded by User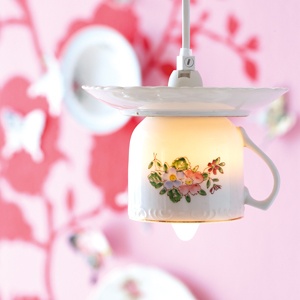 Teacup Light via IdeasMag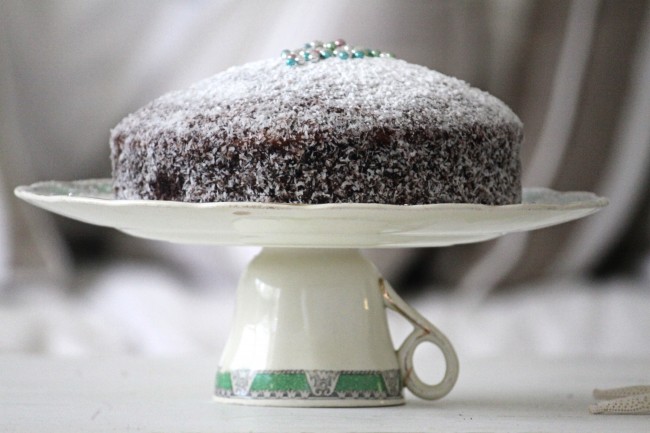 DIY Vintage Teacup Cake Stand via A Beach Cottage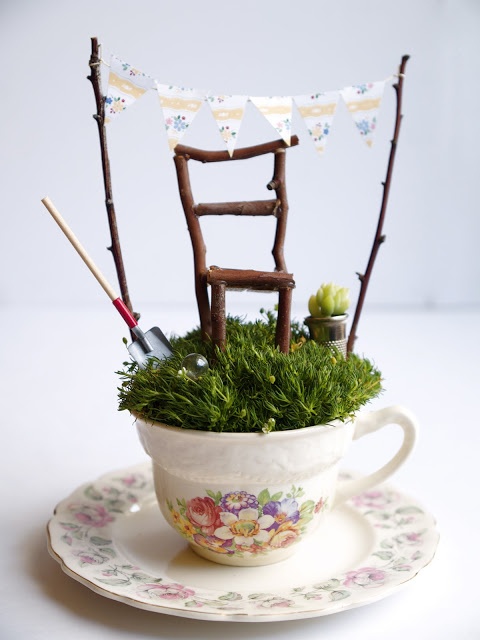 Teacup Fairy Garden via Living Crafts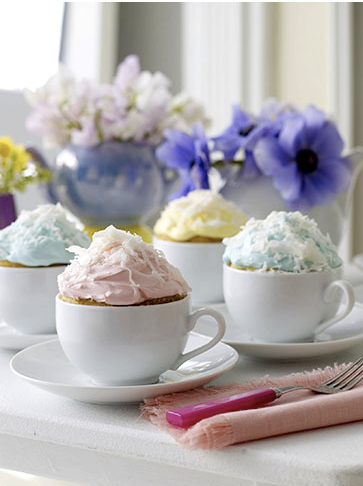 Cupcakes in a Cup Recipe via Sweet Paul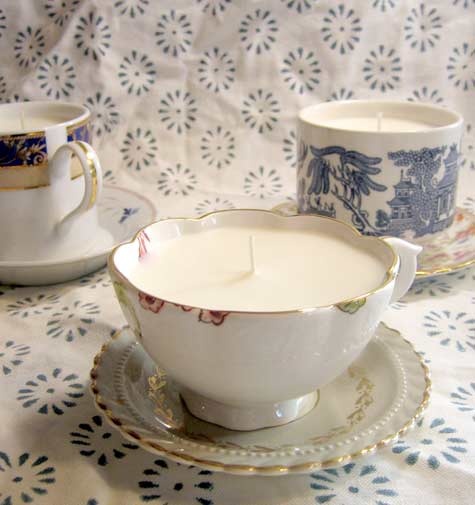 Teacup Candles via Design Sponge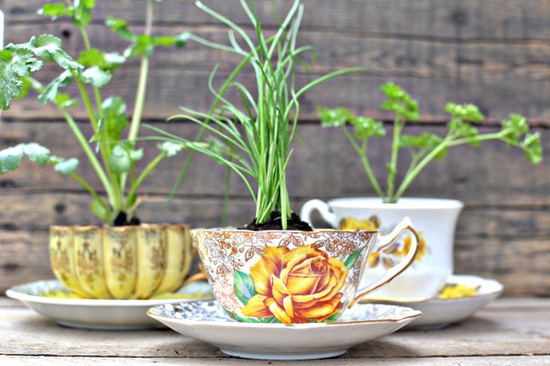 Herbs in a Teacup Favors via Intimate Weddings
There are so many great ideas for getting those teacups out of the back of the cupboard.
For more teacup ideas visit my Upcycled Teacups Pinterest page.
Click here for instructions on how to make tea bag plant markers from Sculpey clay.