Mother's Day is just four days away. If you are anything like me, you are waiting until the last minute to get a gift. You don't have to run out and buy that box of candy or bunch of tulips just yet. I've rounded up a few easy DIY ideas from past posts to help. They are quick and inexpensive and sure to make any mom feel loved.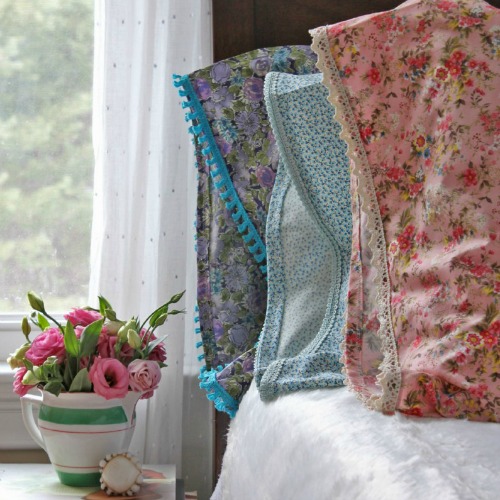 Lace Trimmed Standard Pillow Case Tutorial: You could make Mom a lace trimmed standard pillow case. There is a detailed tutorial with lots of pictures. It takes one yard of fabric. A beginner sewer could do this project.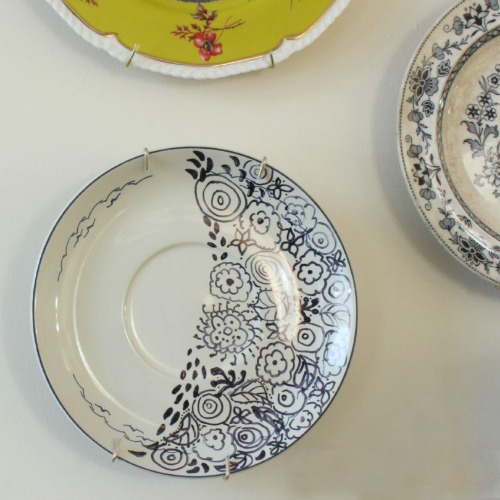 DIY Decorative Doodle Plate – This might be the easiest project of all. All you need is a plate and a sharpie. The kids could make this one. I saw white plates at the dollar store this week. Just remind Mom it is decorative, and can't be washed.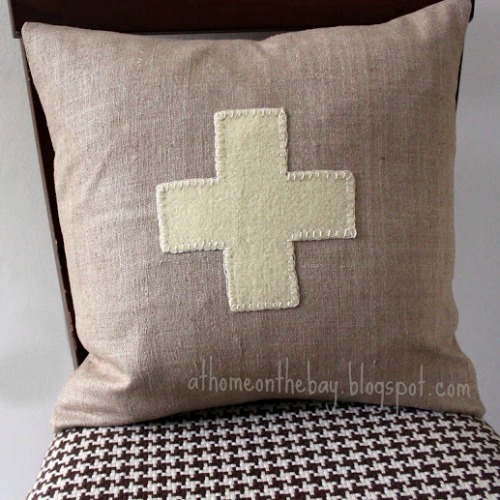 Swiss Cross Pillow Tutorial: Another tutorial with lots of easy to follow pictures to help you make this Swiss Cross pillow. The cross is hand stitched onto the linen with a blanket stitch. There is a down-loadable template. You can do the stitching while watching TV. It is that easy.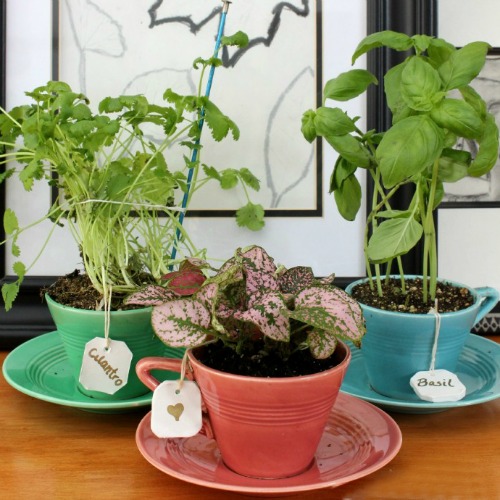 Tea Cup Herb Garden with Clay Tea Bag Plant Markers: You could give Mom some herbs planted in tea cups. These little tea bag plant markers were made with oven-bake clay. If you have never tried oven-bake clay, this is a great starter project. The tutorial is easy to follow. I saw tea cups at the dollar store too.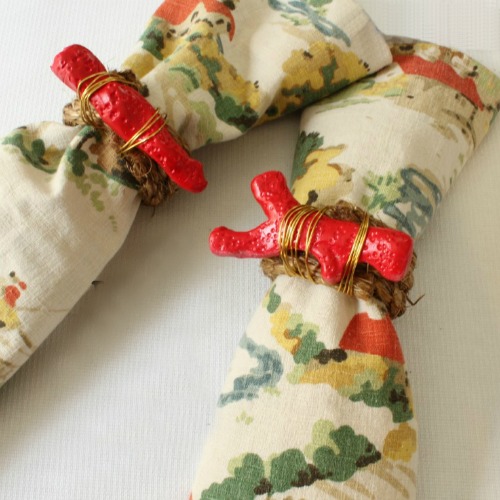 Faux Coral Napkin Ring Tutorial: If you are really adventurous, you could make these pretty faux coral napkin rings. They are not hard to make. They just have a few more steps. There are lots of pictures to follow.
Happy Mother's Day!