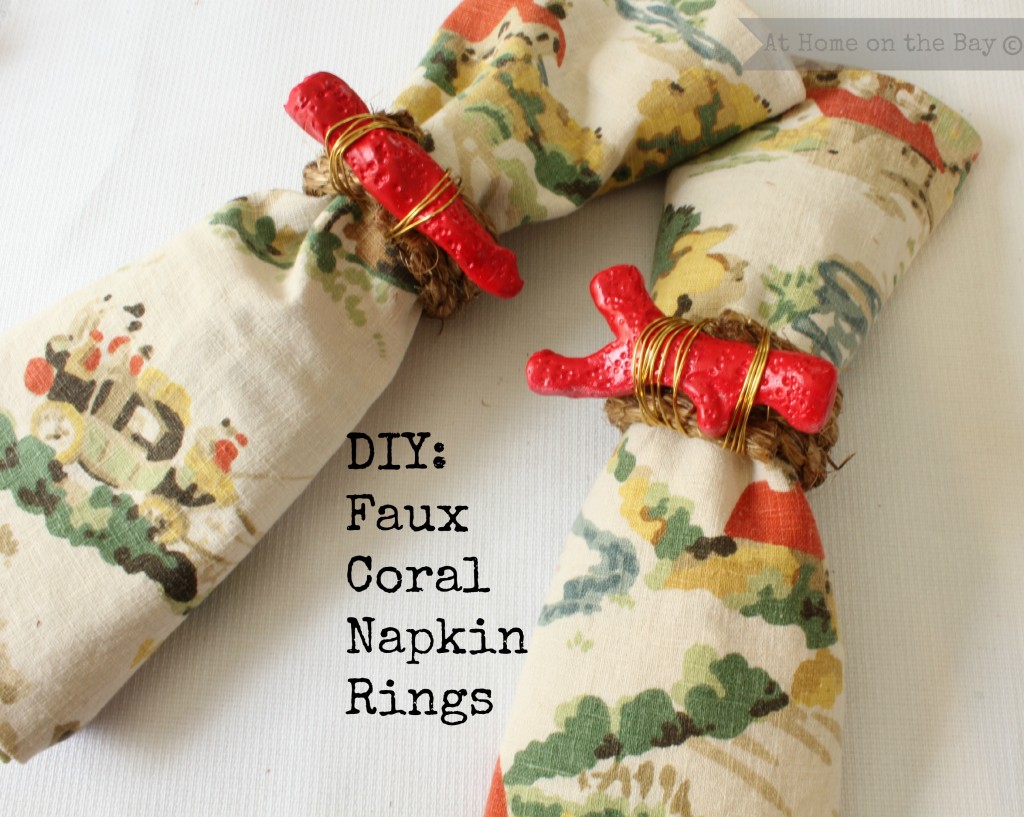 DIY Faux Coral Napkin Rings
The faux coral is made from Sculpey clay and sprayed with Krylon Short Cuts spray paint.  One 2 oz. package of white clay made 3 pieces of faux coral.  I used the small 3 oz. can of spray paint in the color Red Pepper.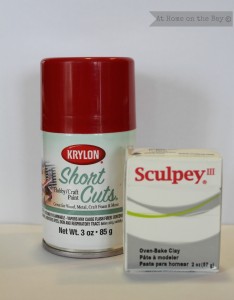 Step 1. Condition the clay by kneading it between your hands. The warmth from your hands will make it easier to work with the clay. Roll it into a 9 inch long log. Cut or pinch it into 3 pieces.
Step 2. Form each piece into a coral like shape.  I made some that looked like a Y and some that were long and round (see below).
Step. 3. I used a bobby pin to make small texture marks.  You could also use a toothpick.
Step 4.  For the size I made, I  baked the clay in a 275* oven for 30 minutes (15 minutes per 1/4″ thickness), but you should follow the manufacturer's directions.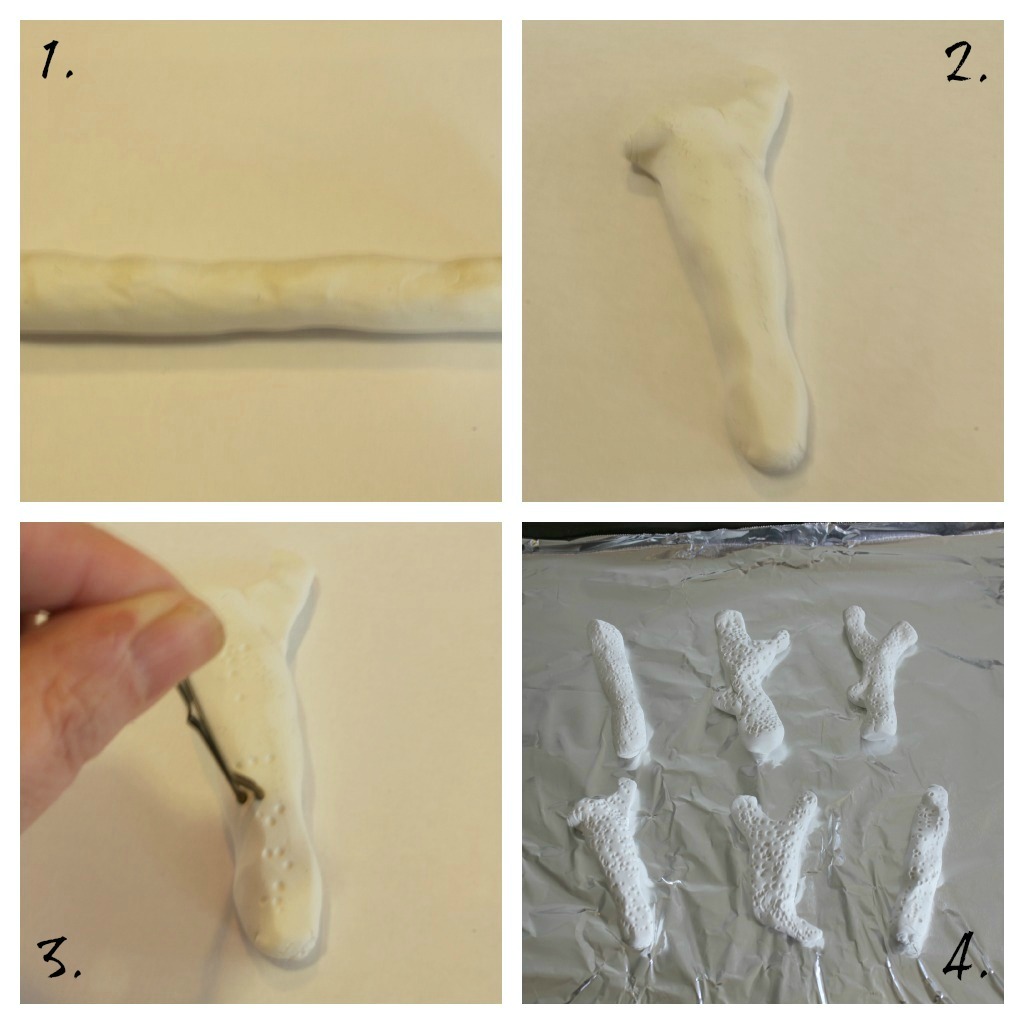 I made the napkin rings while the clay baked.  I used leftover rope from this project.
Step 1.  Cut a length of rope about 22″ long. Wrap it around a paper towel roll three times.
Step 2. Hot glue between the rows of rope to hold it together  being careful not to glue it to the paper towel roll.
Step 3. Slide off the paper towel roll.

When the clay coral pieces are finished baking, cool them completely before spray painting them.
Step. 1 Spray paint the fronts of the coral and let dry.  Then spray the backs of the coral and let dry.
Step 2. Cut a one yard piece of 20 gauge brass craft wire for each napkin ring.
Step 3. Wrap wire around coral attaching it to napkin ring.  Hide the ends of the wire under the coral.
I was able to make 6 napkin rings for about $10.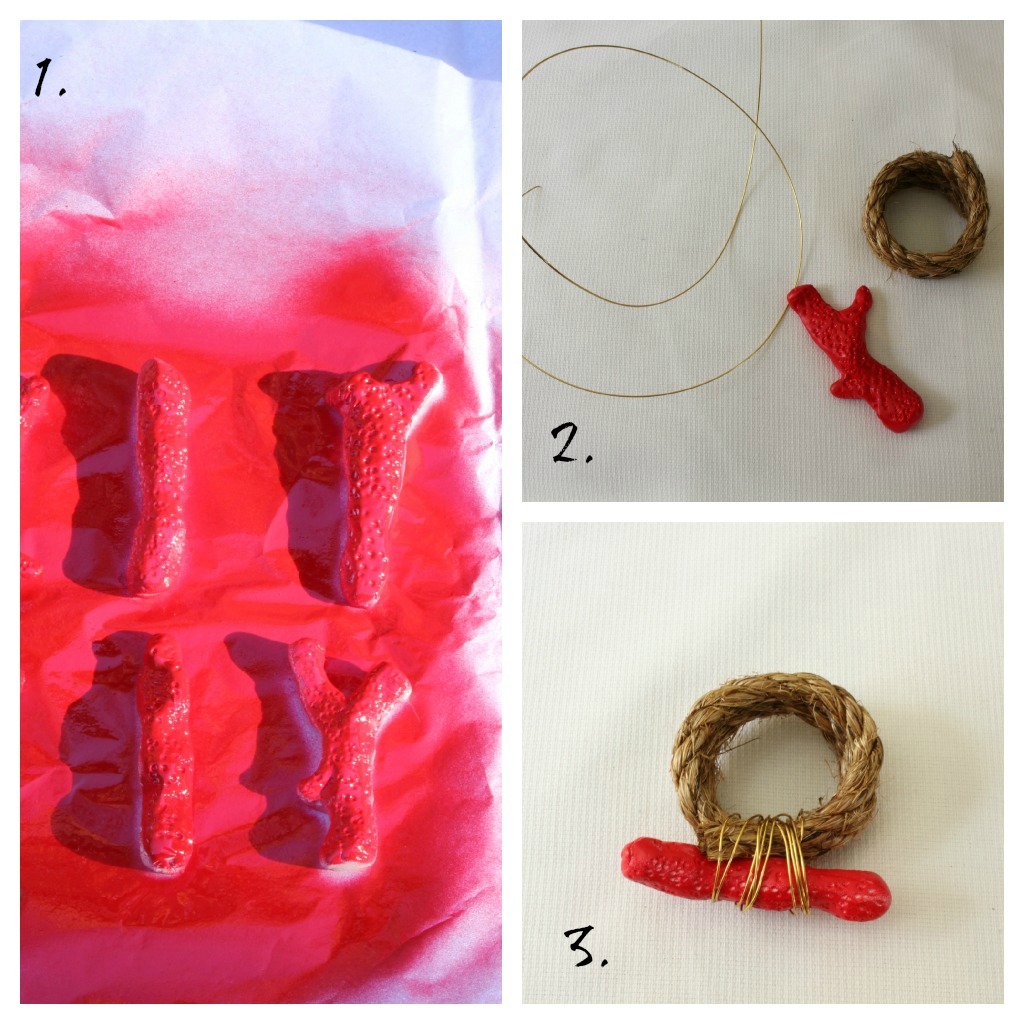 And there you have it … jewelry for your napkins.