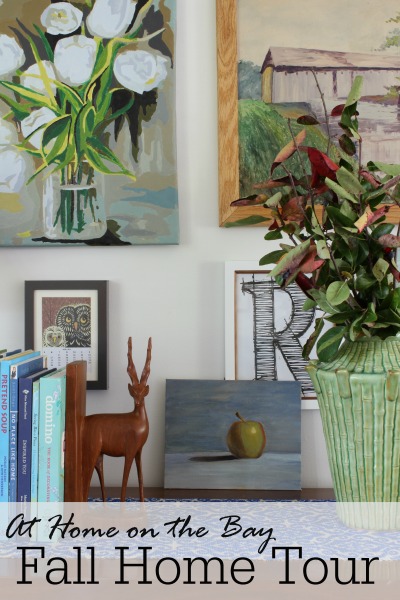 The Fall Home Tour That Almost Wasn't
I most definitely was not in the best fall home decorating spirit. In fact, I kind of went kicking and screaming into fall. I wasn't ready to give up summer. Summer was fun. I traveled a lot. I spent a month in Maine, two weeks in Massachusetts and went to a wine tasting on Cape Cod. Then, there was a weekend in Maine for a wedding in September. I didn't want summer to end, so my plan was to pass on fall this year. Then I started seeing all the amazing fall home tours in blogland and that really got me inspired to add a little fall décor to my home.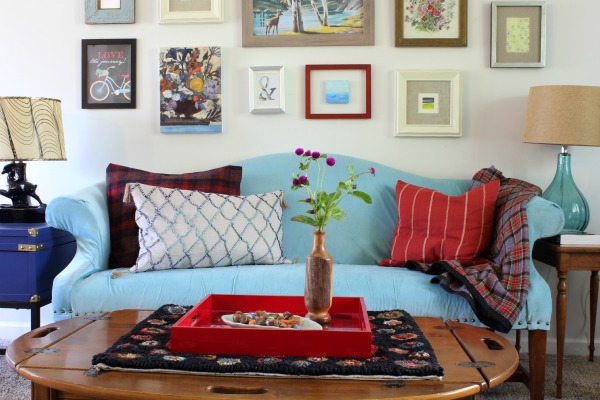 I pulled out all my wool blankets. The tutorial for making your own wool blanket is here.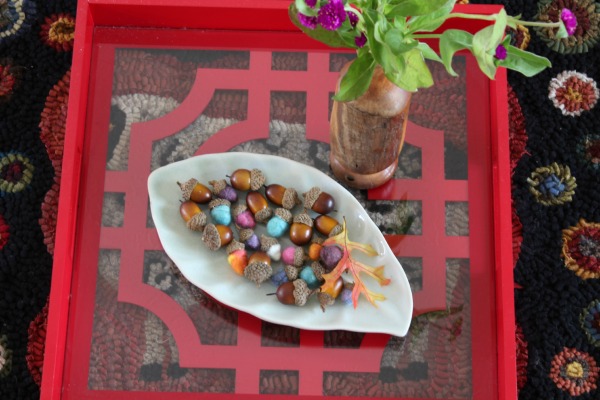 I made a few felted acorns using this technique from Thistlewood Farms, and mixed them with some plain acorns in a vintage dish, then I added some flowers from the garden to a wooden vase.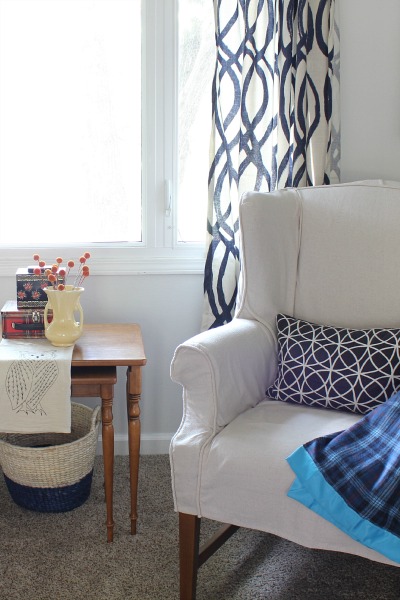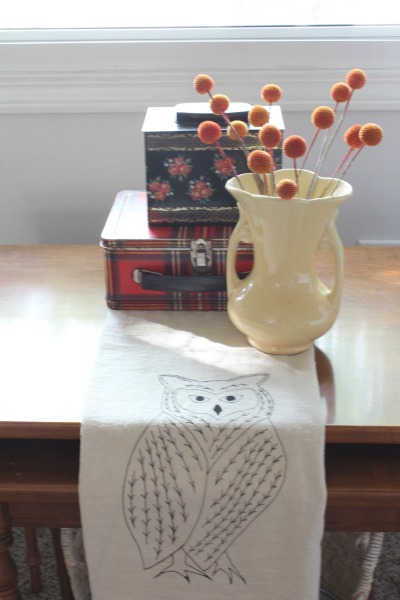 I bought this owl tea towel at the Cleveland Flea.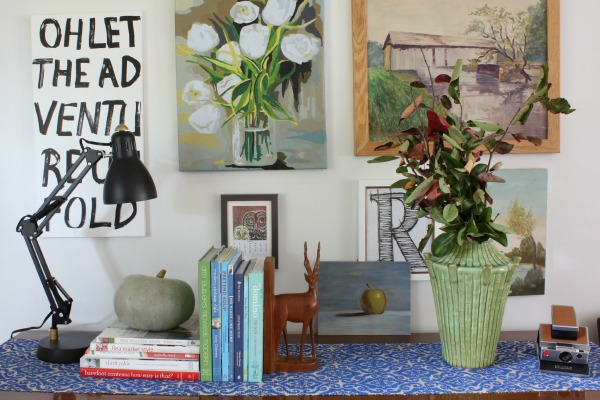 I added a Cinderella pumpkin, some branches from a tree in the yard and the still life of an apple I painted to the bow front buffet.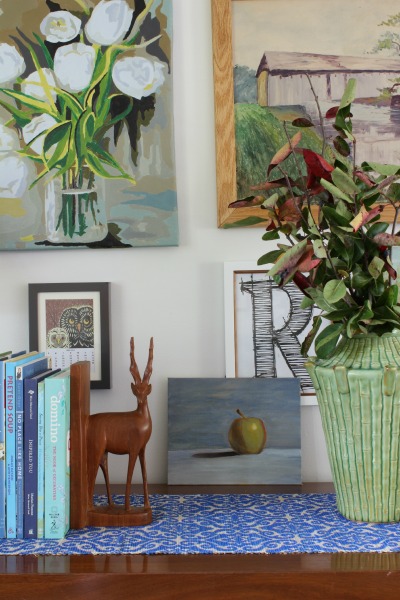 This is how I decorate for fall when I don't want summer to end.
Enjoy your weekend!