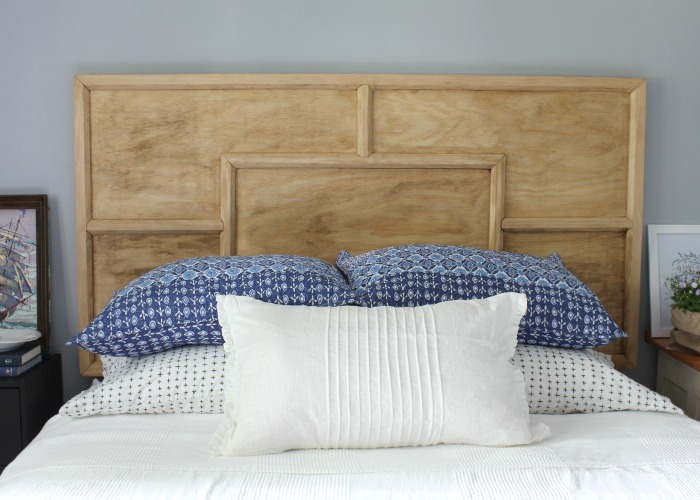 The Making of a Headboard
It started out, like all my ideas start out, in random fashion. We were driving to Progressive Field to watch our home team, the Boston Red Sox, play the Cleveland Indians. I was day dreaming about headboard ideas, when we drove over a bridge that had a safety fence design I thought would be perfect for a headboard. I made a mental note to myself.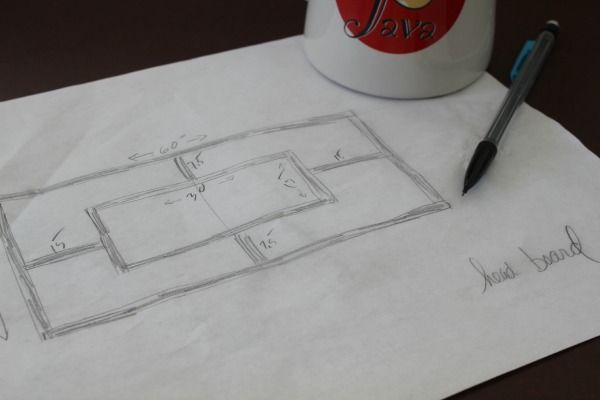 The next morning over coffee, I sketched out my headboard idea on paper and showed it to my husband. To my surprise, he said it would be easy to do. We bought a 4′ x 8′ piece of plywood which we had cut down to 60″ by 30″ at Home Depot. We also bought 3 – 2″ by 2″ x 6′ pine boards and  2 – 1″ x 2″ x 6′ pine boards for the frame and details, and that is where the tutorial comes to a screeching halt.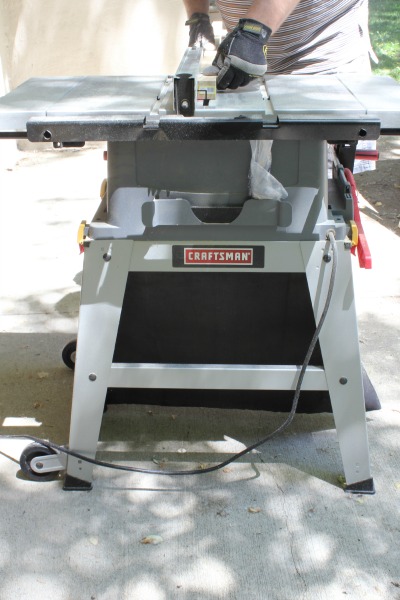 I was thinking of something simple, but my husband decided to add all kinds of fancy angle cuts which are too complicated for me too share. My eyes glazed over when he explained what he was doing. But his fancy details actually made the headboard look a lot more professional looking. I really love the finished piece.
It was a Saturday project that we worked on together. I held one end of the tape measure while he held the other. I thanked him for doing such a beautiful job, and he said it was my great design. We enjoyed steak on the grill. It was an all around perfect day.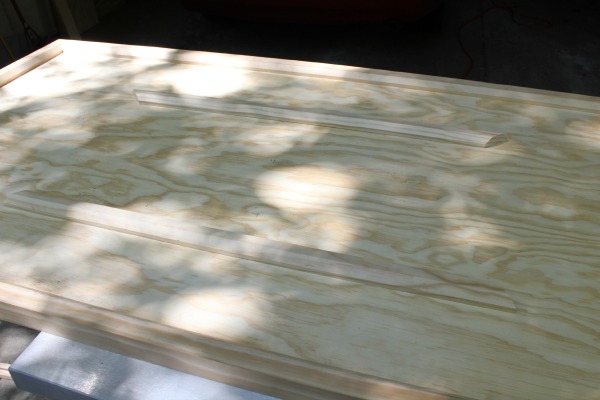 A few days later, I finished it by waxing it with dark tinted wax. It was hung on the wall with a cleat. We used the same technique to hang the French Linen Headboard. The total cost for this project was $50.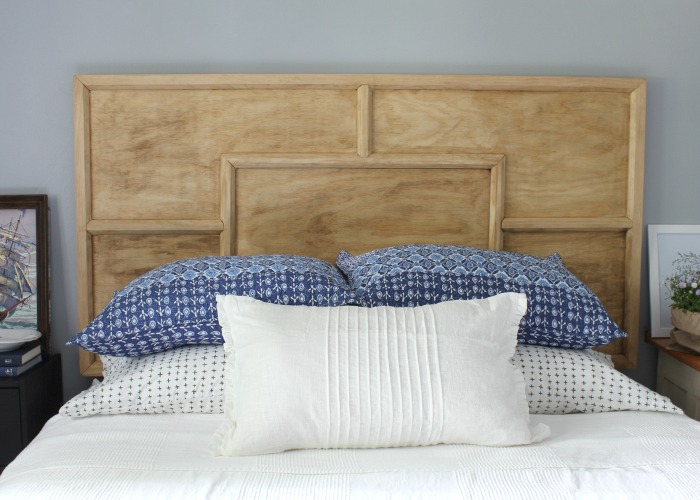 I just have a few things to hang. The room will be finished in time for our company next month.
Have a wonderful weekend!