Before and After: Dark Trunk Table to Royal Blue Campaign End Table
Remember my Habitat Restore find from a few weeks ago. It was a dark stained trunk style table. It was fine by all normal standards, but I had my own little plan for it.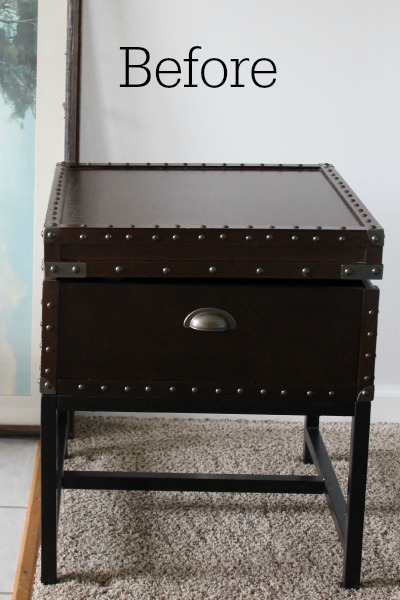 I'm in love with the trendy return of the campaign table, and this trunk table had some of the details found in the classic design with its brass corners and metal legs. It just needed a few tweaks for its transformation. I started by taking off the handle and pulling out all the tack heads which sounds time consuming, but it only took about 20 minutes. Next, the holes were filled with putty and left to dry. I sanded the entire table lightly and gave it a two coats of Glidden Duo Paint and Primer in Rich Navy. I painted the antique brass corners with a Sharpie Metallic Gold Medium Point Oil-Based Paint Marker, and added a brass Campaign drawer pull.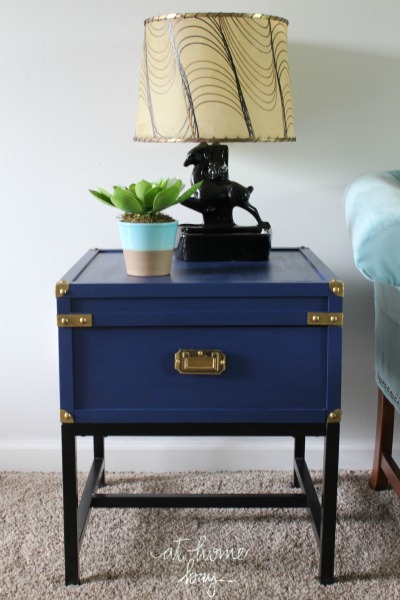 The total cost of this project including the table was $50.00 and a two hours of my time. I like the fun pop of color and the bright hardware.

Sharing with: