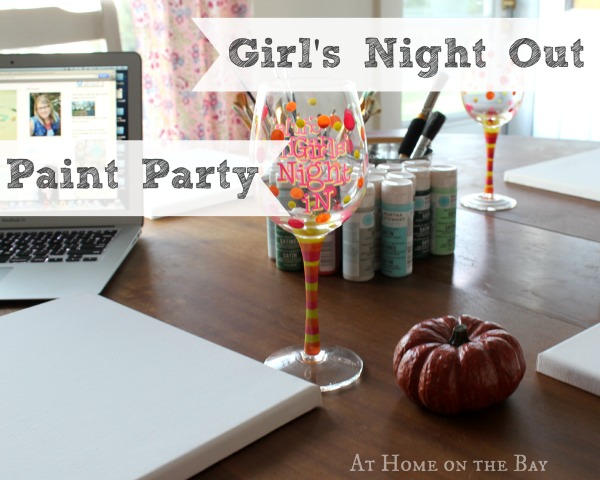 Last weekend, I hosted a girls night out – paint party at my house. I guess it's a girls night in when it's at your house. I got the idea after seeing an add for one at a local restaurant.  It sounded like so much fun. My friends and I were thinking of trying it out. Then I saw Jennifer Rizzo's post on How to Paint a Pumpkin Canvas, and the wheels in my head turned a little more and an event was born. One thing leads to another. Basically, that is how all my ideas come about.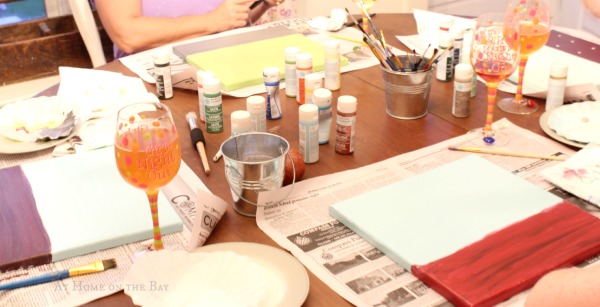 Recipe for a Girls Night Out – Paint Party
I supplied the 12″ x 12″ canvases, paints and brushes, because I already had them on hand, but you could ask your guests to bring a canvas, a few brushes and some paints to share.
Have each guest bring some wine or beer and an hors d'oeuvre or dessert.
Protect the table with newspapers.
Paper or plastic plates make great palettes.
A small bucket of water helps for rinsing brushes.
Follow Jennifer Rizzo's step by step tutorial on how to paint a pumpkin canvas.
Jen does a great job detailing each step with lots of pictures.
Above all, have fun!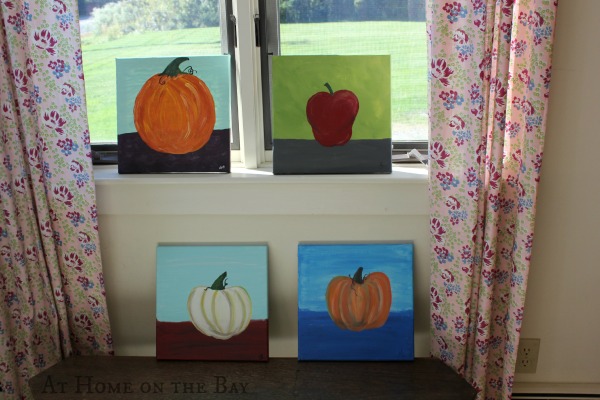 We had a rebel in our group who chose to paint an apple. I love how everyone had a different color scheme.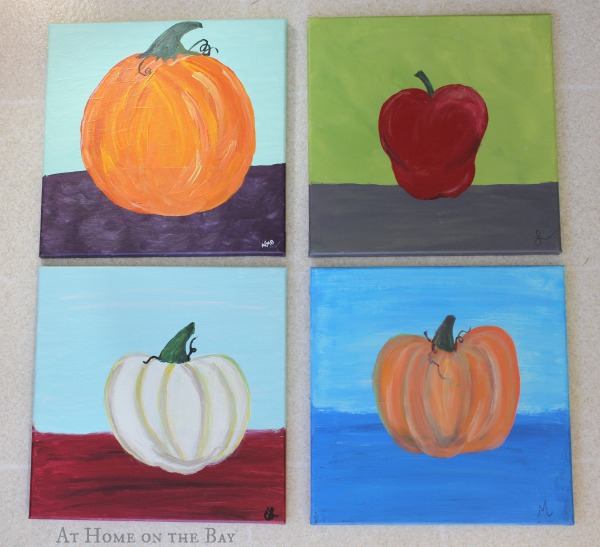 I think they all look beautiful.
You know it was a good night when everyone wants to do it again.