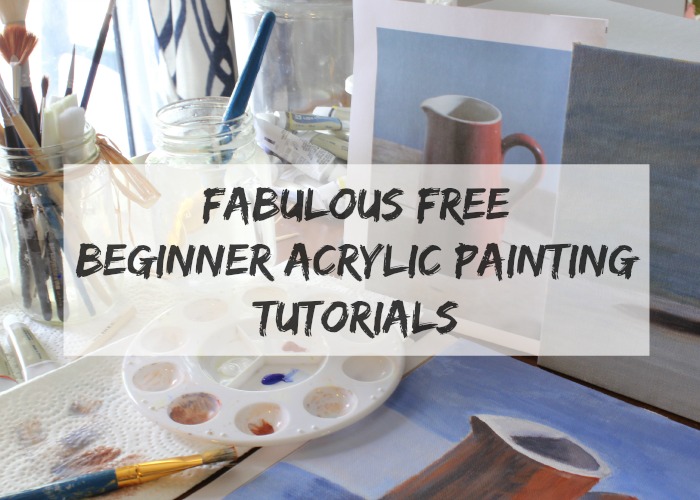 Fabulous Free Beginner Acrylic Painting Tutorials –
My house is a mess. Laundry is piling up. The sink is full of dirty dishes, and the dishwasher is full of clean dishes, but I am not stressing about it. In fact, I'm feeling quite the opposite – calm and relaxed, because I've been playing with acrylic paints on canvas all week, and it has been super fun.
I searched for easy, step-by-step tutorials for beginner acrylic painting techniques, and it turns out there are quite a lot of them. I guess creative people are also generous in sharing their knowledge. I have watched hours and hours of videos and read many picture tutorials. I thought I would share my favorites in case you want to skip your house work for some creative time too.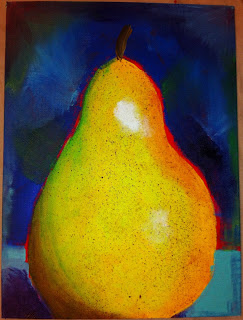 Angela Anderson – Pear Painting for Beginners
Angela Anderson is an art instructor, so she knows how to teach. She has made many wonderful YouTube videos for beginners. What I love about this video tutorial is that Angela explains each step in depth, and this video is appropriate for all ages. The pear above was actually painted by one of Angela's young students. It would be a great project to do with the kids on a rainy day. The video is 30 minutes long. The supplies are mentioned at the beginning of the video. I would suggest watching the video all the way through once before beginning the project.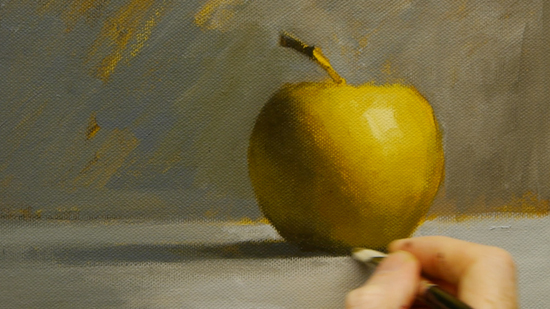 Will Kemp Art School – How to Paint Light and Shade
Will Kemp is an award-winning professional artist and teacher. He has a thorough and easy to navigate website. Will teaches courses on acrylics, oils and drawing. What I love about this two part video is you really learn how to make a painting come alive with shading and light. The list of supplies needed is in the post, and there are also lots of reference pictures to guide you along. The whole video tutorial is under 30 minutes long.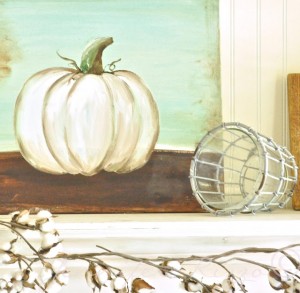 Jennifer Rizzo – You Can Paint a Pumpkin Canvas
You guys all know the talented Jennifer Rizzo – artist, designer and author. She has a wonderful step-by-step tutorial on how to paint a pumpkin. I did this one last fall on a girl's weekend and it was so much fun. What I love about this tutorial is that there are lots of pictures detailing each step. The list of supplies is at the top of the post, and the colors can be easily modified to match your décor. This was definitely a great girl's night project. You can check out our finished paintings here.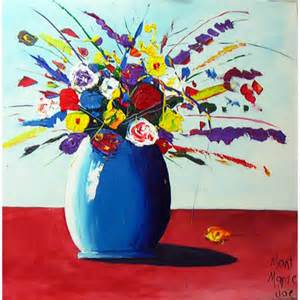 Mont Marte Art – How to Paint an Abstract Explosion of Flowers
Mont Marte is an Australian based art supply company. They have lots of great videos too. This 10 minute abstract flower video is fun and entertaining. There are two things I really like about this video. First, a 12 pack of sample size acrylics is used, so it is perfect for experimenting with color. And second, a wide range of techniques are used to apply the paint – brushes, pallet knife, and splattering. You'll want to wear old clothes for this one. There isn't a clear list of supplies needed, but it can be figured out by watching the video.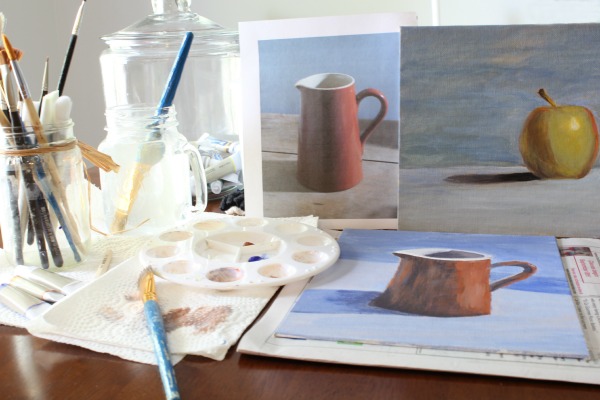 There is enough clean underwear to get us through a few more days, so I think I'll try the pear tomorrow.