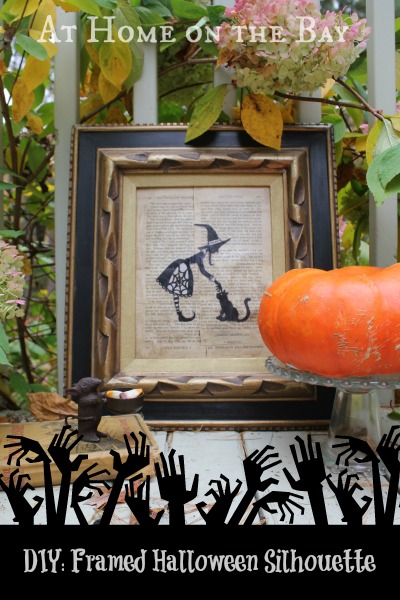 I have never been a big fan of Halloween. Oh sure as a kid I loved getting candy, but I never liked dressing in costume and going out at night. All the other kids were running around squealing. I was scared and holding onto my dad's hand for dear life. Go figure. As a result, I have never done a lot of decorating for Halloween.  We usually cut our pumpkins into jack-o-lanterns and line the driveway with luminaries. That is the extent of my Halloween décor, until I saw a cute framed Halloween silhouette at a local shop. It was intricately cut with lots of details in a large oval frame and the price reflected it's fine details. It was then that I said to myself those six frightening words … I can do this for less.
I went to our local antique mall where they have a dollar room. I found an old beat up frame for $3 and an old, yellowed mystery book for $1. I found a free witch silhouette on Flickr that I liked, because it wasn't scary. I printed it on white paper and cut out the black image. I had all the other supplies on hand.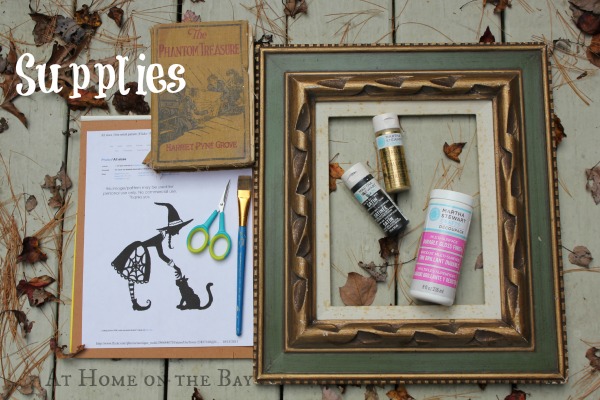 Supplies:
old frame
old book
black acrylic paint
gold metallic acrylic paint
raw umber acrylic paint (optional)
decoupage medium
brush
scissors
cardboard to fit frame opening
silhouette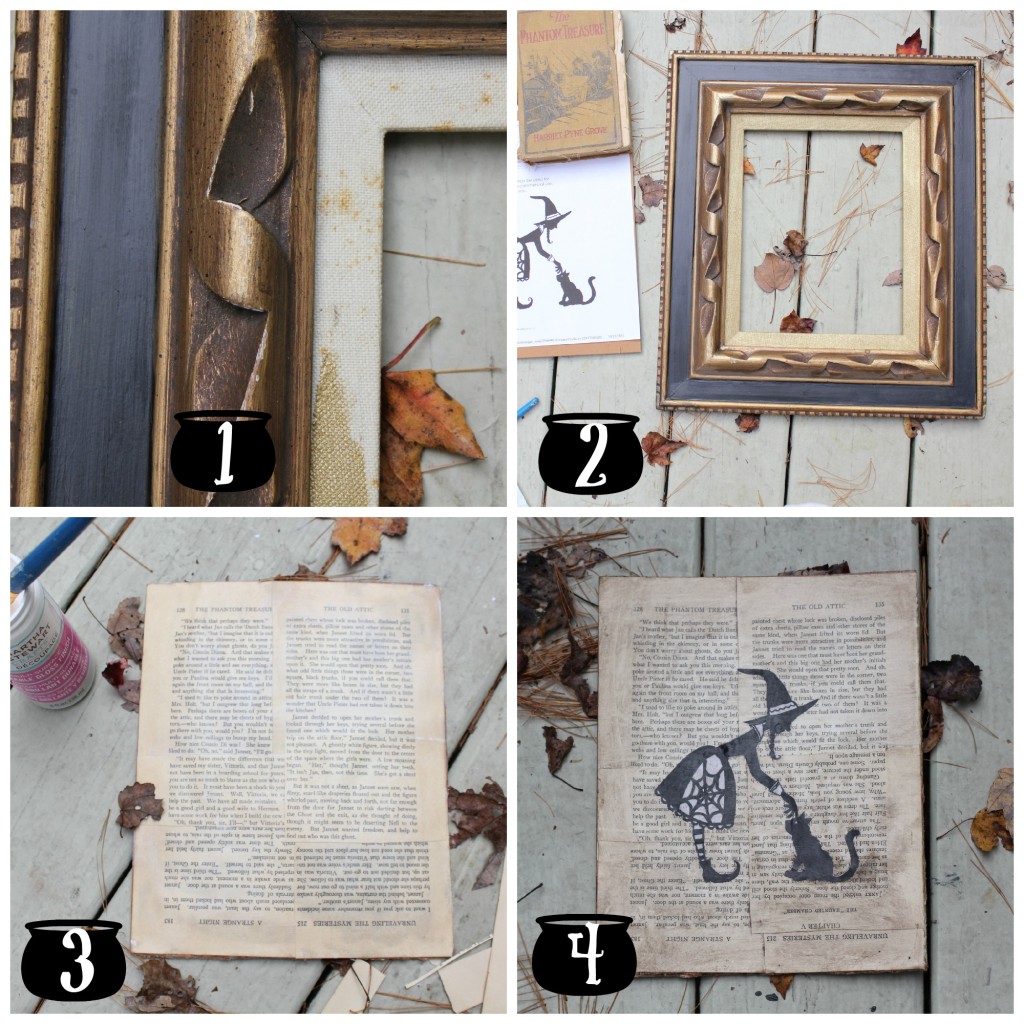 1. Paint frame with black acrylic paint. Add gold details with metallic paint. I painted the fabric surface of the frame, because it had stains on it. Let dry.
2. Cut a piece of cardboard to fit the opening of the frame.
3. Using pages from the book (I purposely used stained pages for a real antique look.), and decoupage medium cover the cardboard by first brushing a thin coat of decoupage medium onto the cardboard. Then brush a thin layer of the decoupage medium onto the backs of the pages and smooth them into place. Brush a thin coat of decoupage on the top of the pages. Let dry.
4. Cut out silhouette. Brush thin coat of decoupage medium onto area where you will place silhouette, and also brush some onto the back of the silhouette. Smooth into place. Add a final coat of decoupage over the top. (Optional) I added the tiniest bit of raw umber paint to the final coat of decoupage to give it an antique look. A little drop goes a long way. Let dry. Place inside frame.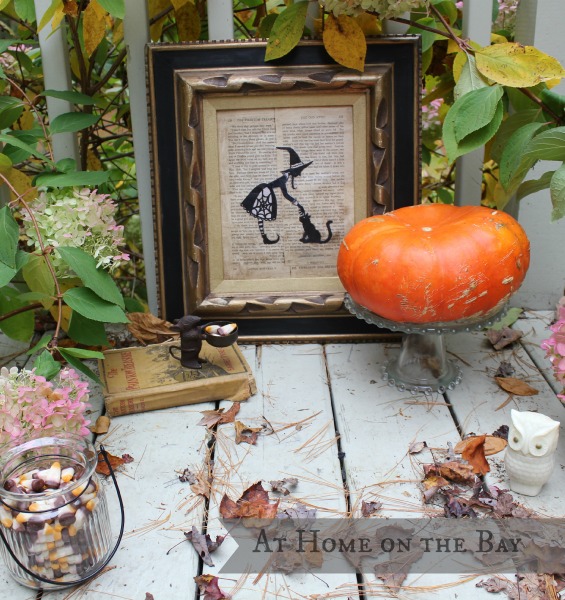 Here's hoping your Halloween isn't too scary.