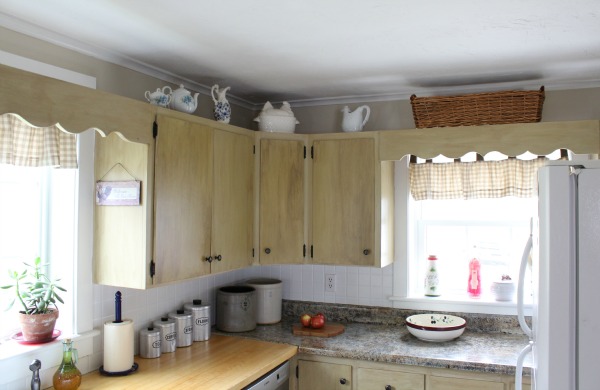 Sue and Spencer's Kitchen Redo
Our good friends Sue and Spencer live in the small town of  Brooksville, Maine. They are blueberry farmers and their family owns and operates a blueberry processing plant and freezer. They have the best blueberries in all of Down East in my humble opinion.
They built their house in 1981 and Sue claims that they have never stopped working on it. The kitchen originally had blue and almond tile counter tops, blue tile back splash, red painted trim and stained pine cabinets.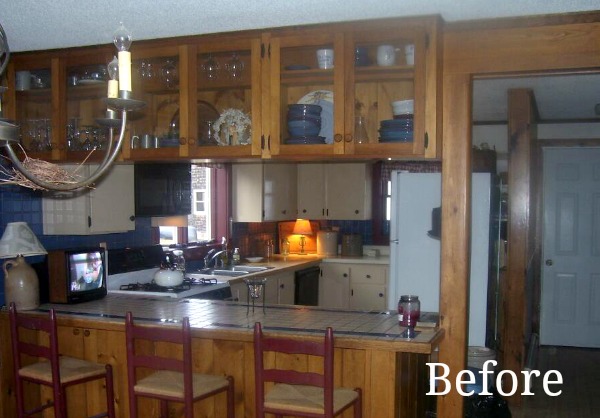 Sue amazes me with her DIY know how, and she isn't afraid to take on any project. She gets excited when she talks about the power tools she has used. I keep telling her she needs a blog.
Sue was ready to give her kitchen a budget friendly update. She started by painting the cabinets in Benjamin Moore Bennington Gray followed by a coat of Benjamin Moore Davenport Tan that she wiped off while still wet for antique finish. She spray painted the existing antique brass hinges with hammered black spray paint and bought new knobs online for $1.50 each.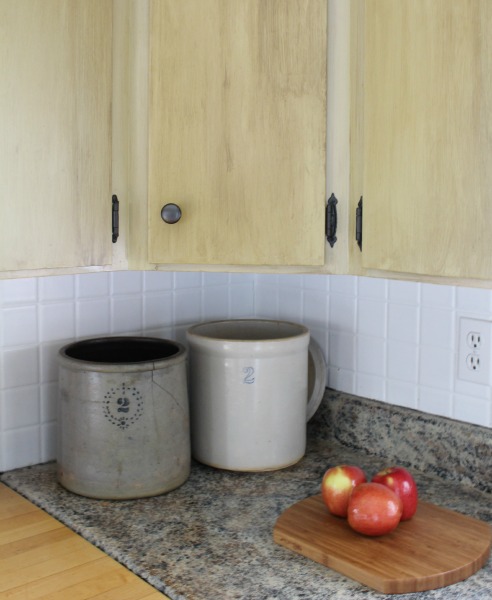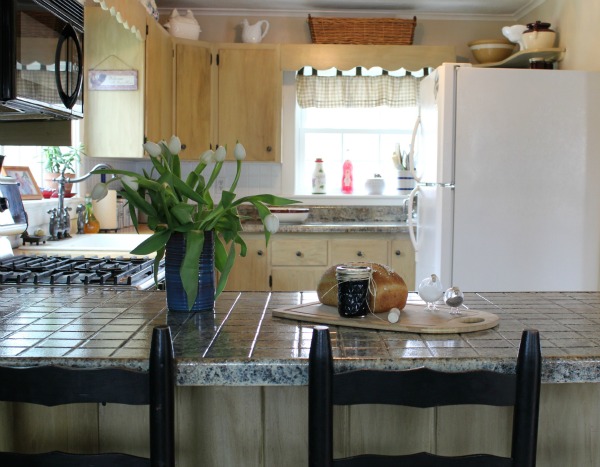 The blue and almond counter tops were next. Sue used a product called Giani Granite Countertop Paint in chocolate brown with the epoxy topcoat (important for sealing the finish). The whole project cost $100. She said that people are always surprised to hear that it is paint.  The only downside is that hot dishes can't be placed directly on top of the finish.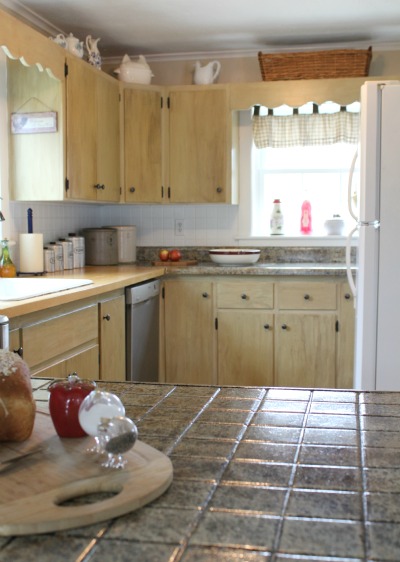 Sue's does a lot of entertaining  and likes to keep things casual and comfortable for her guests, which is exactly how she describes her decorating style.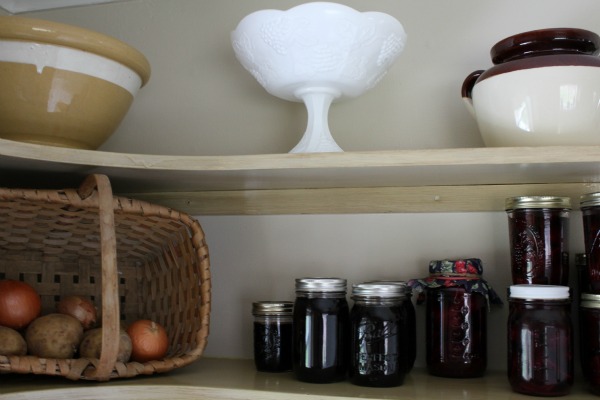 This might be my favorite part of Sue's kitchen. These shelves next to the refrigerator serve as a pantry, and you can usually find a jar or two of blueberry jam waiting for it's turn to be served.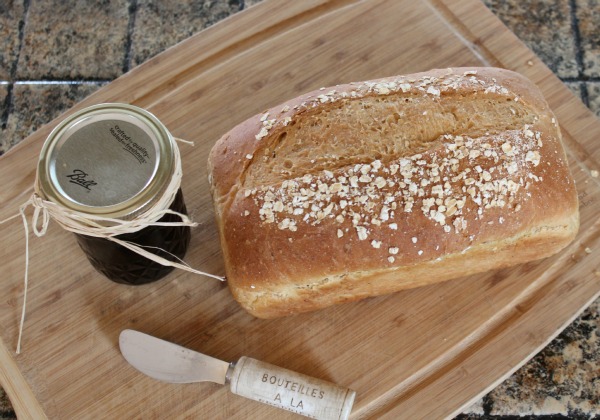 Sue gets a lot of her inspiration from Pinterest. Her next project is a spice board she saw on the site. She is also one of my yard sale buddies. We have lots of laughs on Saturday mornings in the summer.
Thanks to Sue and Spencer for letting me take you on a tour of their kitchen.