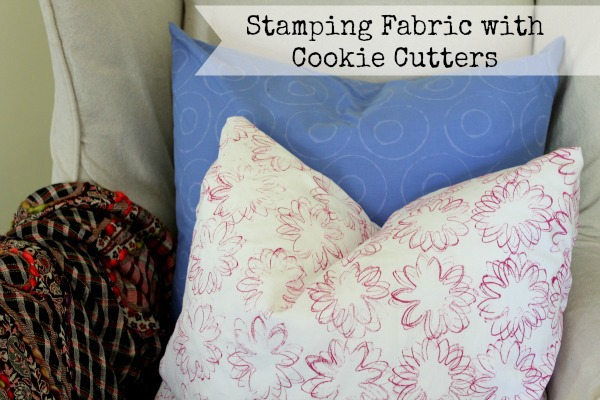 This tutorial is similar to the stamping fabric with dishwasher detergent technique I shared several weeks ago, except instead of taking  color away from the fabric this tutorial adds color to the fabric. I used cookie cutters once again as stamps, plain cotton canvas fabric and Neopaque paint. I used the Jacquard Products 2-1/4-Ounce Neopaque Acrylic Paint, Magenta
 because it can be used on a variety of fabrics and is soft in texture. *Contains affiliate link.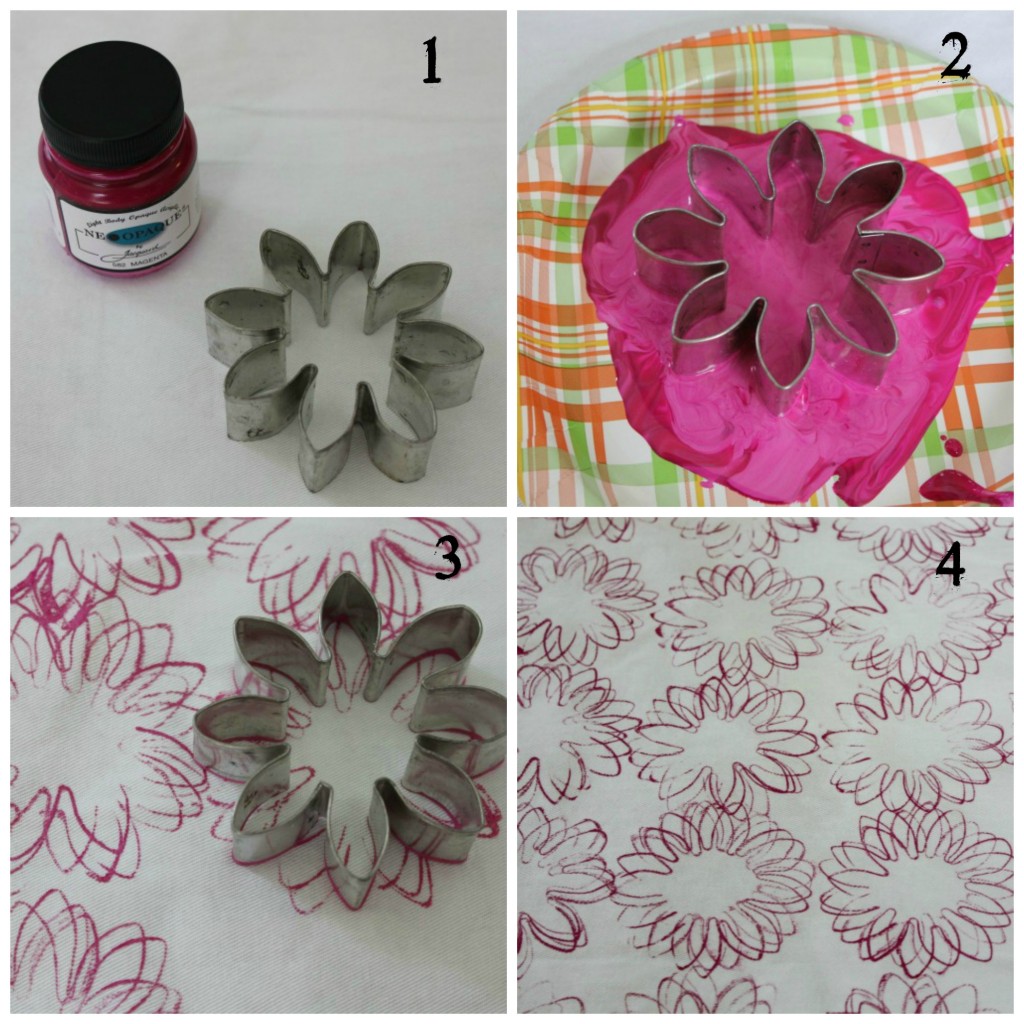 1. Gather supplies: Paint, cookie cutter, pre-washed fabric and paper plate.
2. Pour a small amount of the paint onto a paper plate. Dip cookie cutter into paint.
3. Stamp your design onto the fabric. I chose to stamp several times in one place, each time re-dipping and turning the cookie cutter.
4. The finished product is one of a kind hand stamped fabric.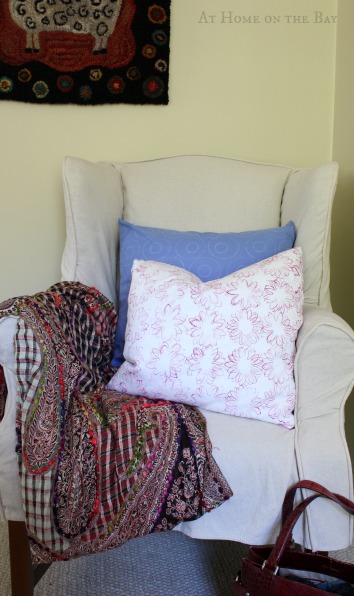 I made mine into an envelope pillow, but dish towels or curtains would be great ideas too.
The sky is the limit.
Sharing with: