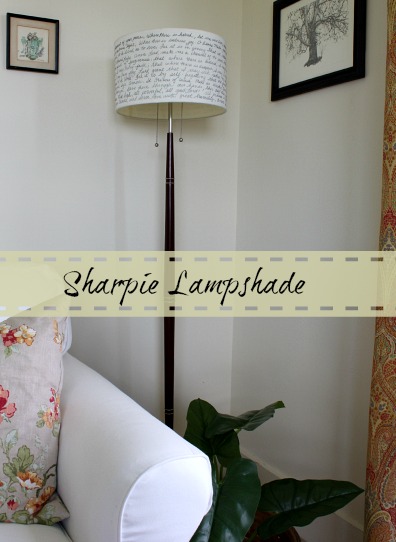 I saw a pretty lampshade on Pinterest the other day. It was made by Courtney of A Little Glass Box for her son's room. I feel in love with it, and wanted to try one myself. I had just acquired a lamp from my mother's house that she was no longer using, and it had the perfect shade for writing a sweet message.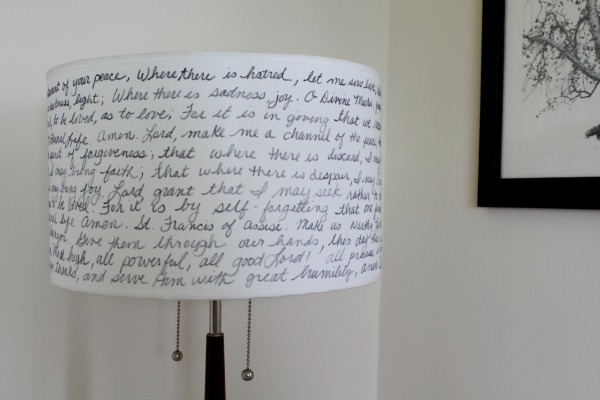 I have always loved the Prayer of St. Francis, so I decided it would be the perfect message for my lampshade. I didn't do any measuring. I just started writing. I began at the back seam and worked my way around the shade.  I ended up writing three different versions of the prayer to fill the shade.  I used a Sharpie that we already had and it was dark at some points and lighter (dryer) in other areas, but I love that effect too. It was one of those spur of the moment crafts that worked out.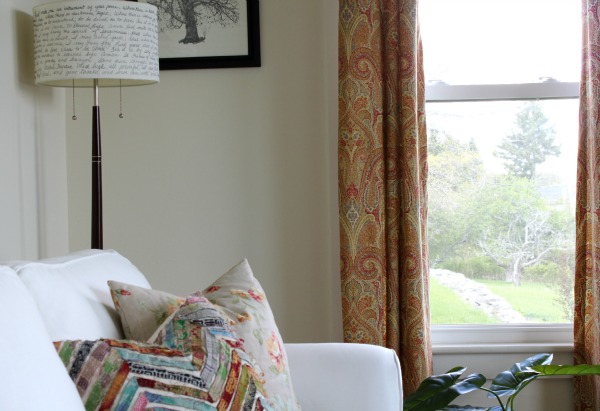 I love it when that happens!