I received a $50 gift card several months ago. Don't hate. It was a Christmas gift. I've been saving it to buy something special … something I wouldn't buy for myself if I had to dole out the cold, hard cash. Well, I finally found it. I bought my first McCoy planter and some pretty vintage curtains.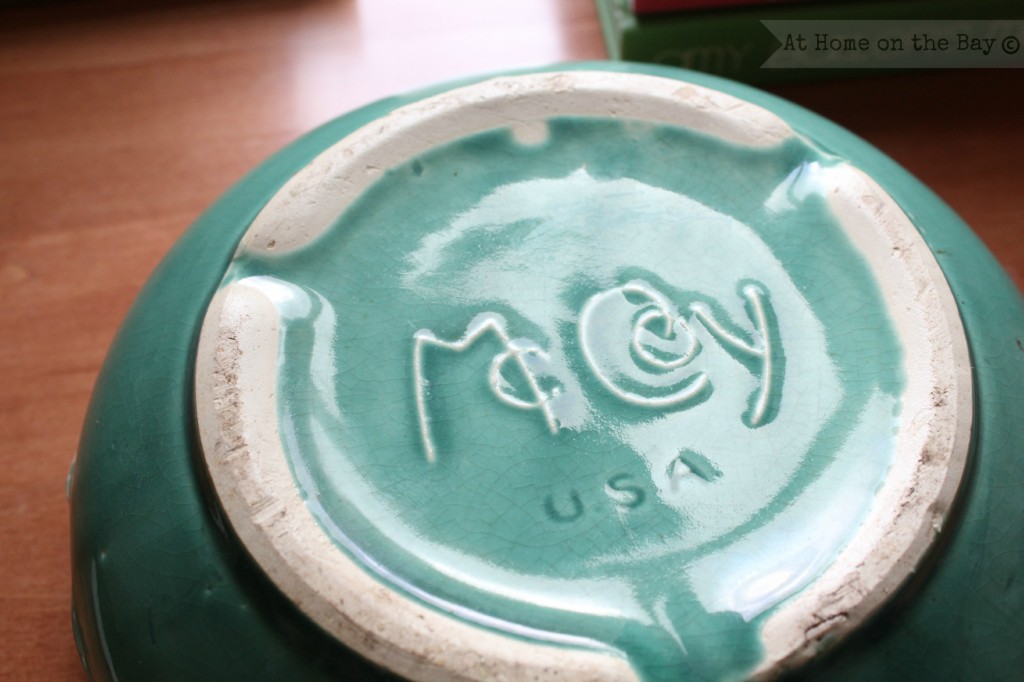 I love the color and texture of this planter.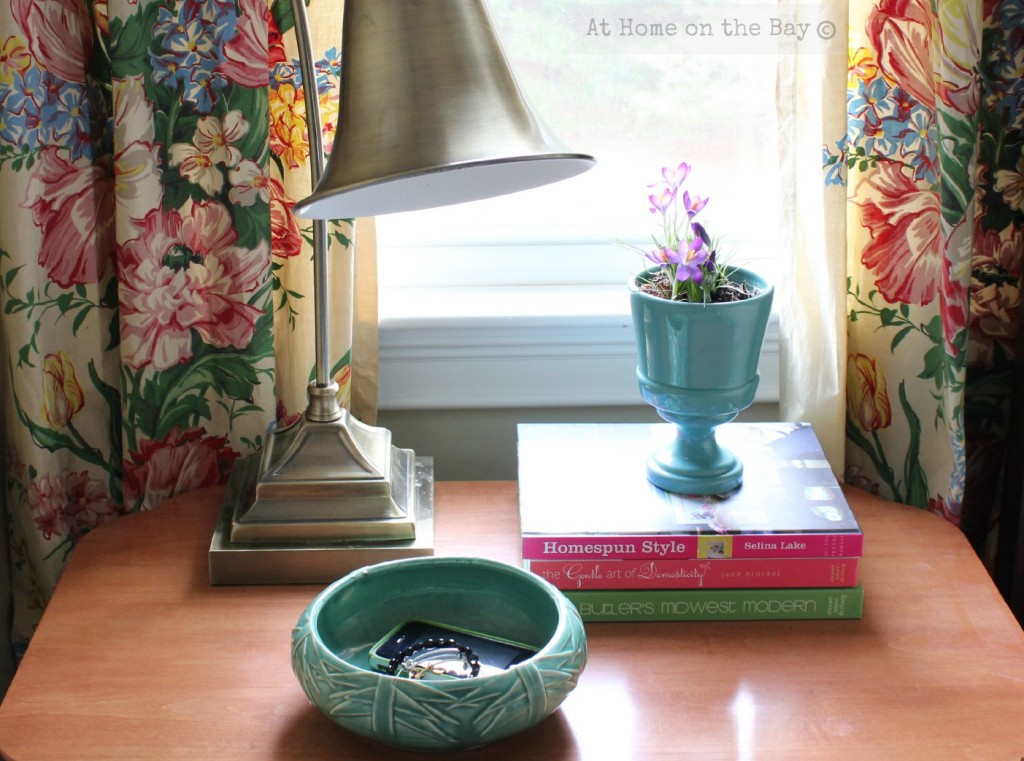 The curtains are so pretty in person.  I couldn't resist them. I'm hoping they will work in the dining room.  When I brought them up to the counter the sales person said they were her favorite thing in the shop. She wanted to buy them, but was glad that I did.  I saved her from herself. I was happy to oblige.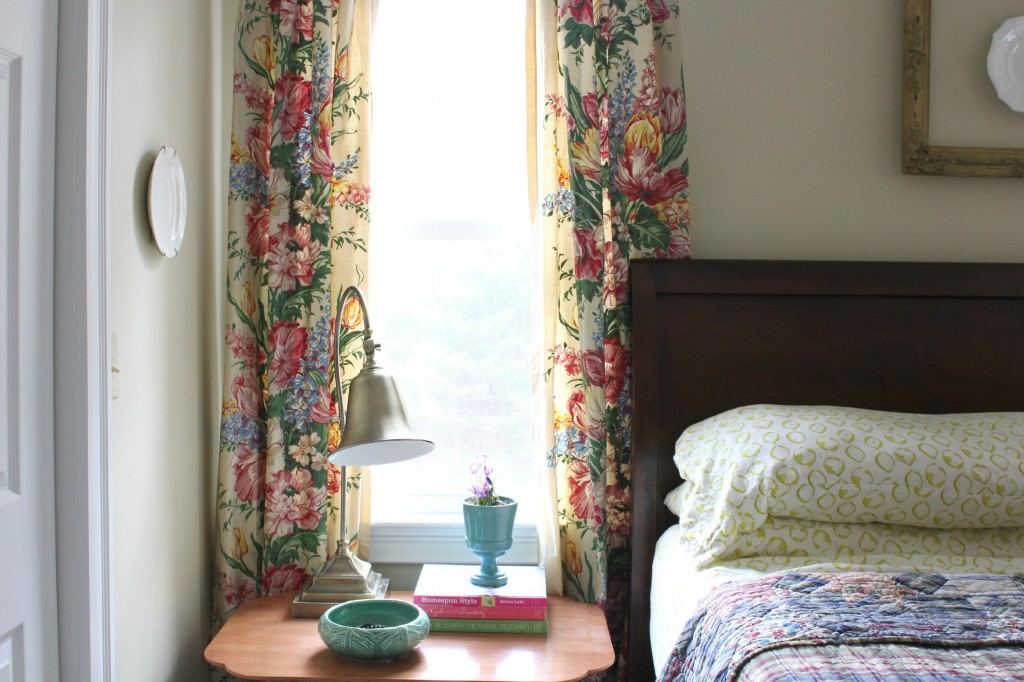 It was a fun way to spend my gift card.
You can see more of my thrifty finds here.
Sharing with: