Yes, you read the title right. I know . . . sounds crazy, but it works. It's like stamping with bleach or reverse tie dye, but it's not as caustic. I remember seeing this technique years ago on Creative Juice. Remember that DIY Network show? Anyway, they used cookie cutters and dishwasher detergent to stamp a t-shirt. So, I thought why not stamp some fabric and make an original pillow.
Here is what you will need for this project:
Automatic Liquid Gel Dishwasher Detergent (I used Cascade.)
Plastic Bowl (I used a recycled plastic container.)
Cookie Cutters (I used a round cookie cutter and donut hole maker.)
Pre-washed Fabric (Cotton or linen works best.)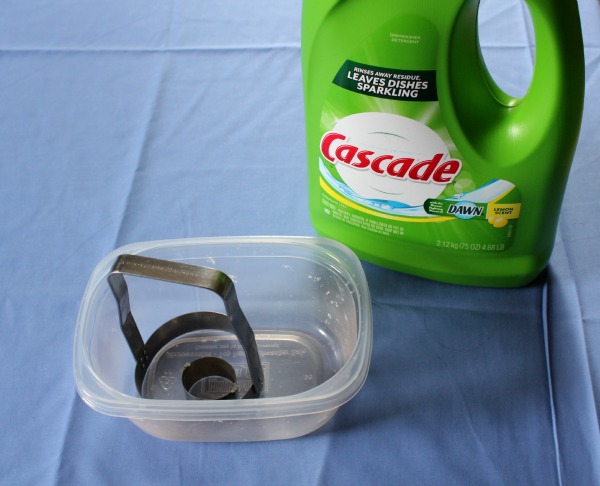 First, choose a fabric with natural fibers. They work best, and shouldn't deteriorate during the bleaching process. Then, you want to make sure you pre-wash your fabric. This will remove any sizing or finishing materials that would keep the gel from doing it's thing. The dishwasher gel works so well, because it has just a little bleaching agent in it, so it won't damage your fabric.  You can also test your fabric at this time to make sure you like the end result.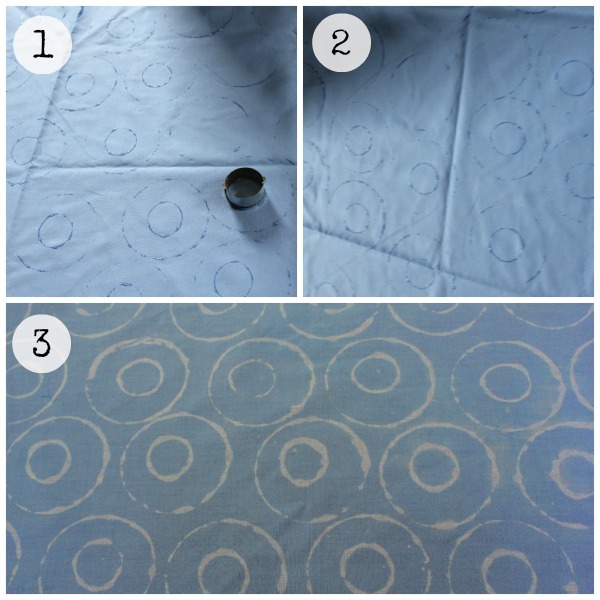 Protect the surface you are working on. The gel will seep through the fabric. Spread your fabric down on the protected surface. Pour a half inch of liquid dishwasher gel into the plastic bowl. (1) Dip cookie cutters in gel and then stamp onto fabric. (2) When you are done with your design, allow gel to dry for 30 minutes. Rinse fabric under running water to remove gel. Then wash and dry according to fabric instructions. (3) Now, you have your one of a kind piece of fabric. I made a pillow with my fabric, but the possibilities are endless.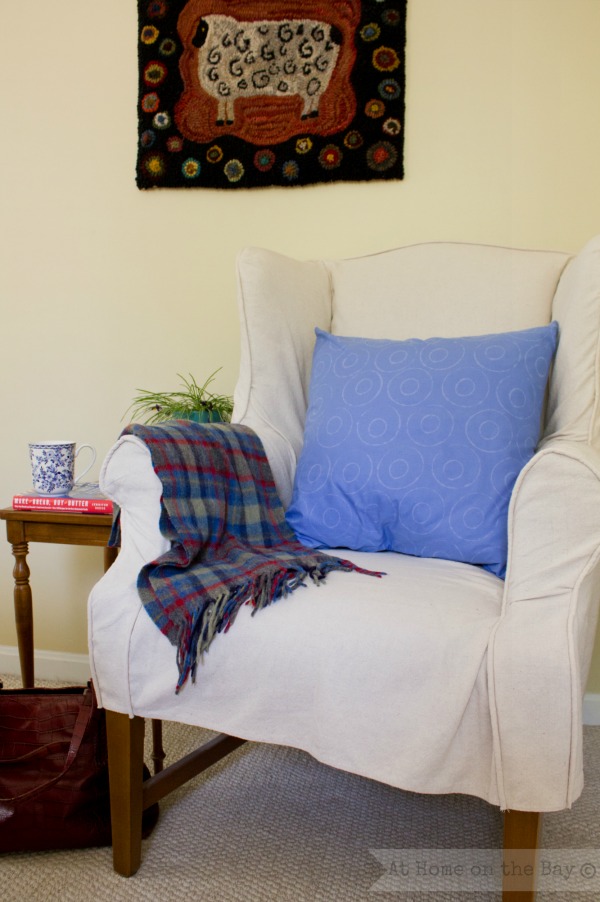 Sharing with: Stone Gable and Craftberry Bush