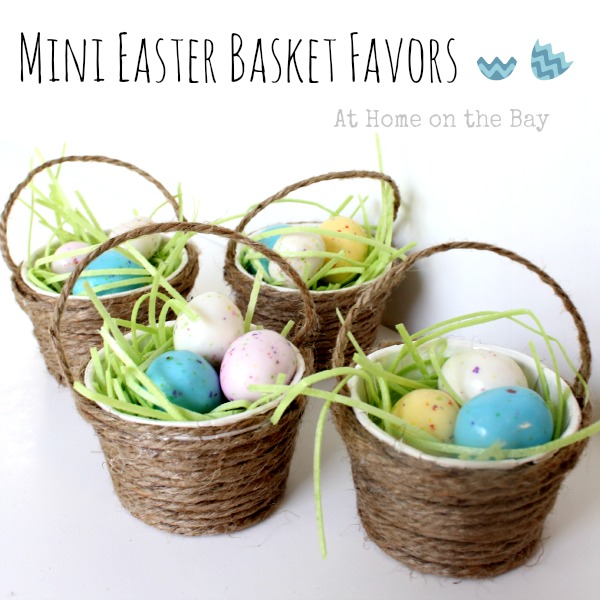 Transform nut and party cups into charming little Easter basket table favors. Fill them with edible grass and malted eggs for a sweet touch.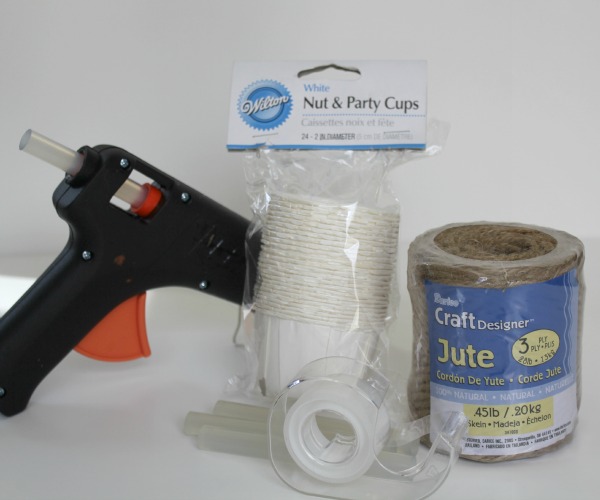 Supplies:
Nut and Party Cups – 2″ diameter
Craft Jute
Glue gun, tape, scissors
1. Cut a length of jute approximately 8″ long for the handle. Tape each end of the handle to each side of a paper cup.
2. Put a little glue in a second cup and slide over the bottom of the cup with the handle, so that the handle is between the two cups.
3. Place a dot of glue at the top of the cup and beginning winding the jute around the outside of the cup.
4.  Make your way down the cup gluing the jute in place.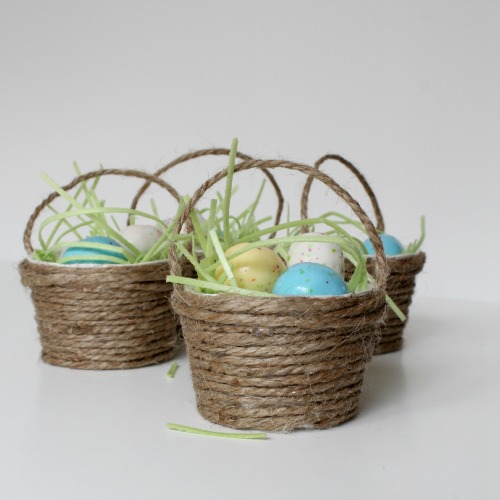 Fill with candy. Your guests will love the thoughtful gesture.
Sharing with: