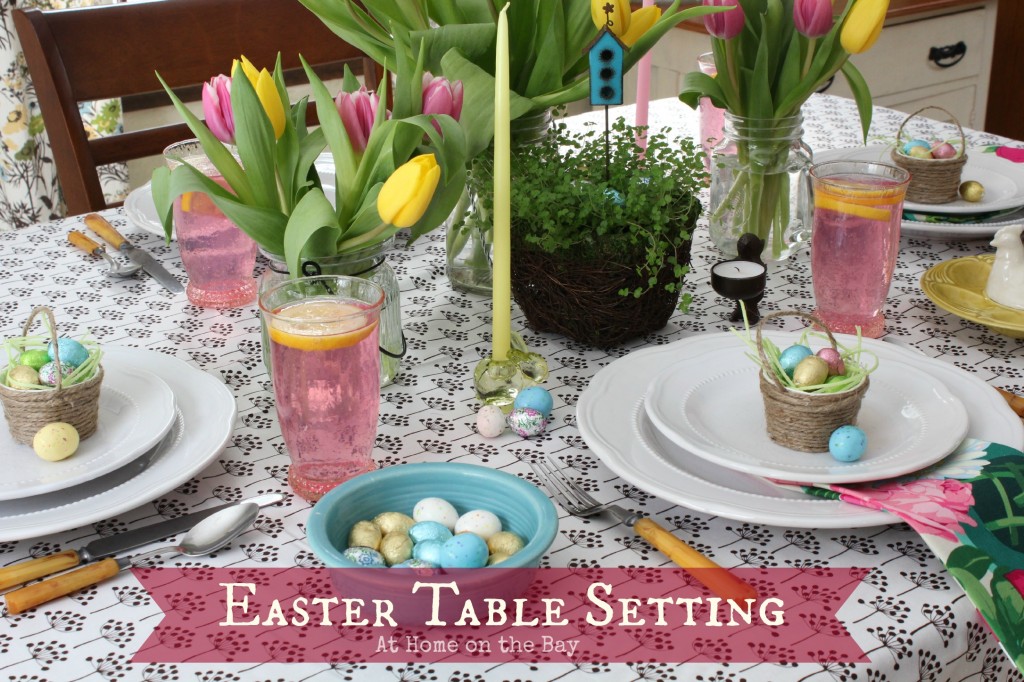 Eggs, baskets, bunnies and tulips … oh my … it must be Easter.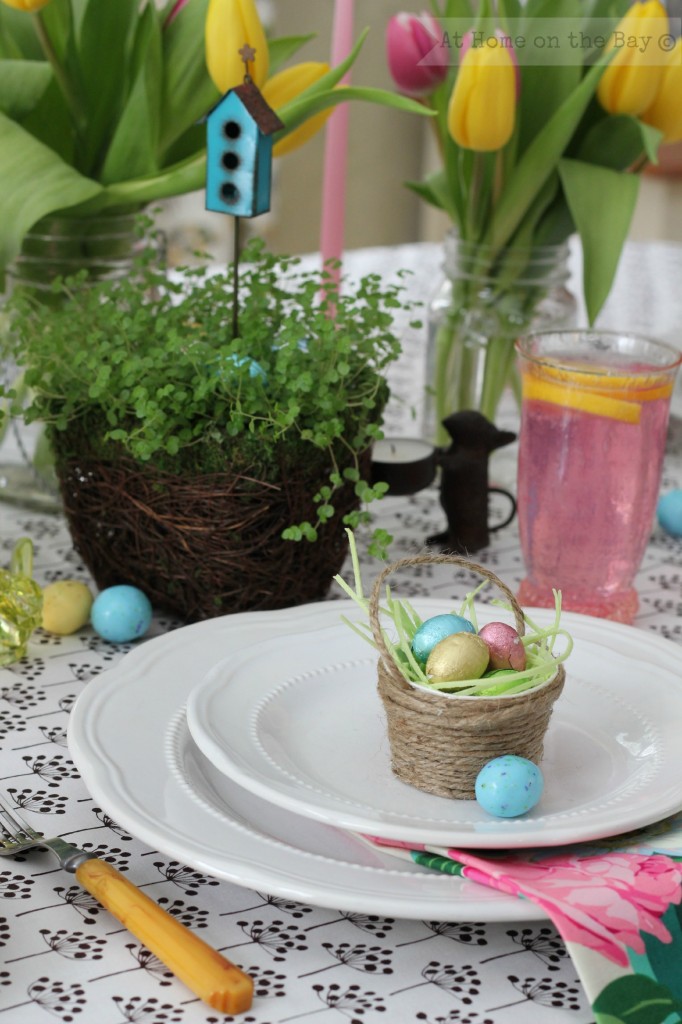 I chose a pink, yellow and turquoise color scheme this year.  It's colorful and fun and makes me happy. Easter is a day to rejoice and celebrate after all.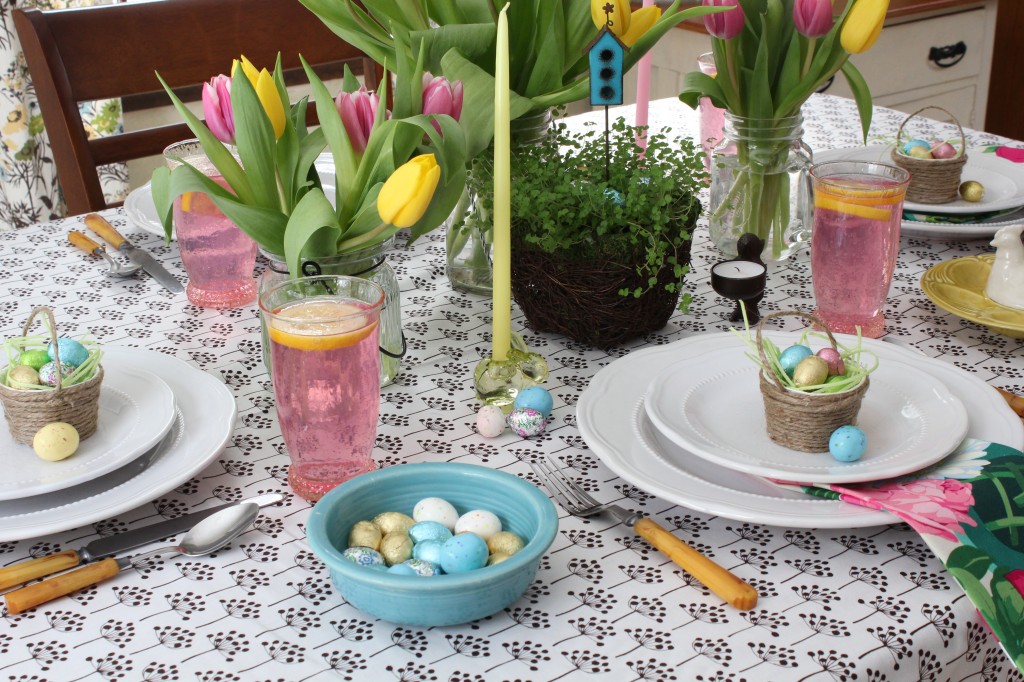 This Easter we will be having brunch which is one of our favorite meals.  I can't wait.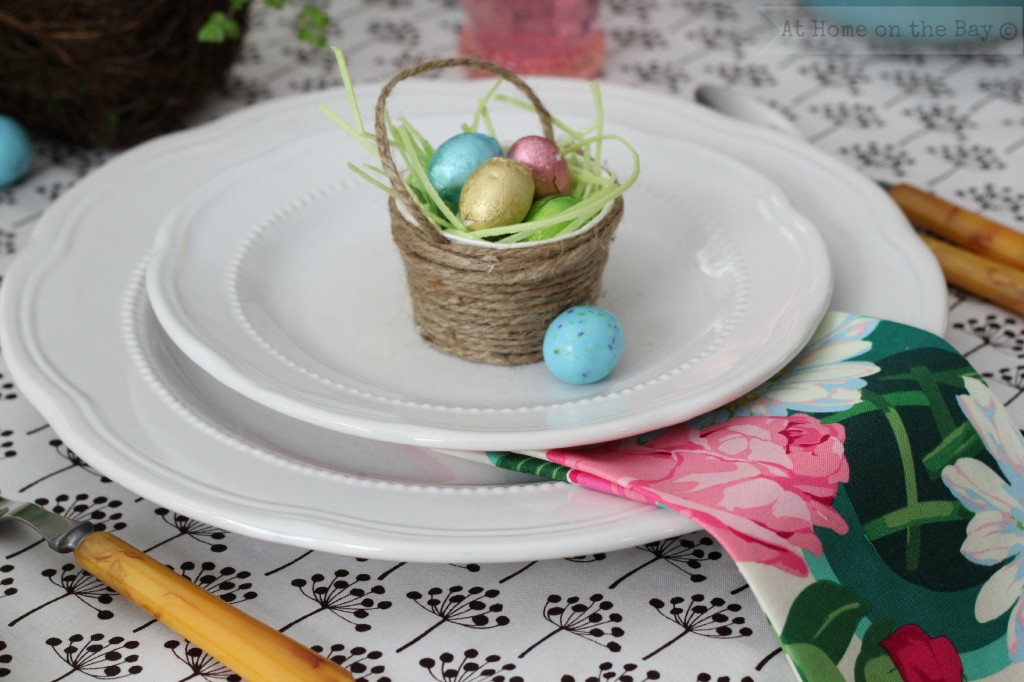 But, my all time favorite part of our Easter celebration is the egg hunt for the kids.  I get so much joy out of watching their excitement as they search for eggs and find them. I hope the weather is good.  We've been lucky the last few years.
The tablecloth is two yards of Lotta Jansdotter – Little Florine in Sarsaparilla.
Directions for the mini Easter basket favors can be found here.
Enjoy your weekend!