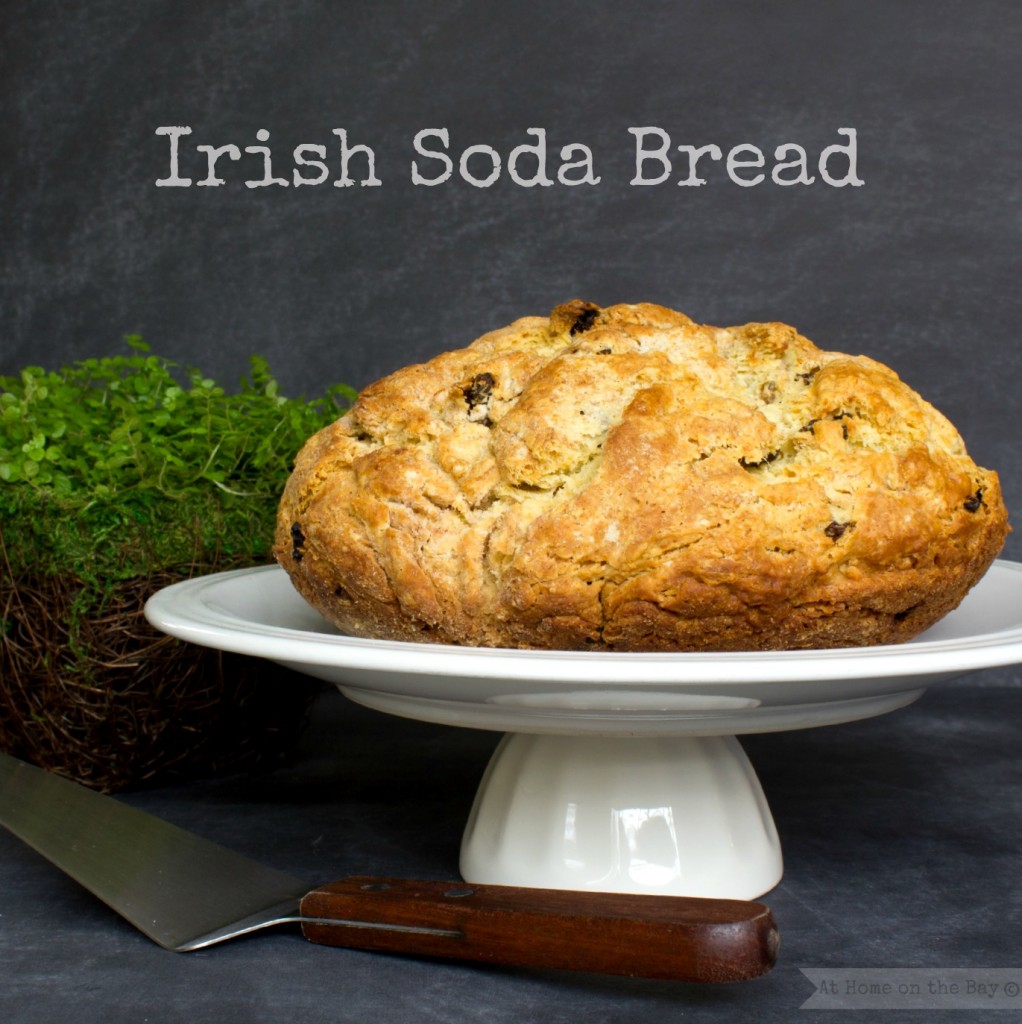 I grew up on Irish Soda Bread during the holidays.  My mother's parents and some of their siblings emigrated from Ireland to the United States when they were young adults. My mother's Aunt Molly was a wonderful cook and would make Irish Soda Bread at the holidays and for family gatherings. My favorite way to eat it is toasted with butter. Yum. I usually make a loaf around St. Patrick's Day to get my yearly dose. There are so many different recipes for Irish Soda Bread. This recipe has a hint of sweetness, some raisins, but no caraway seeds and is similar in texture to a scone.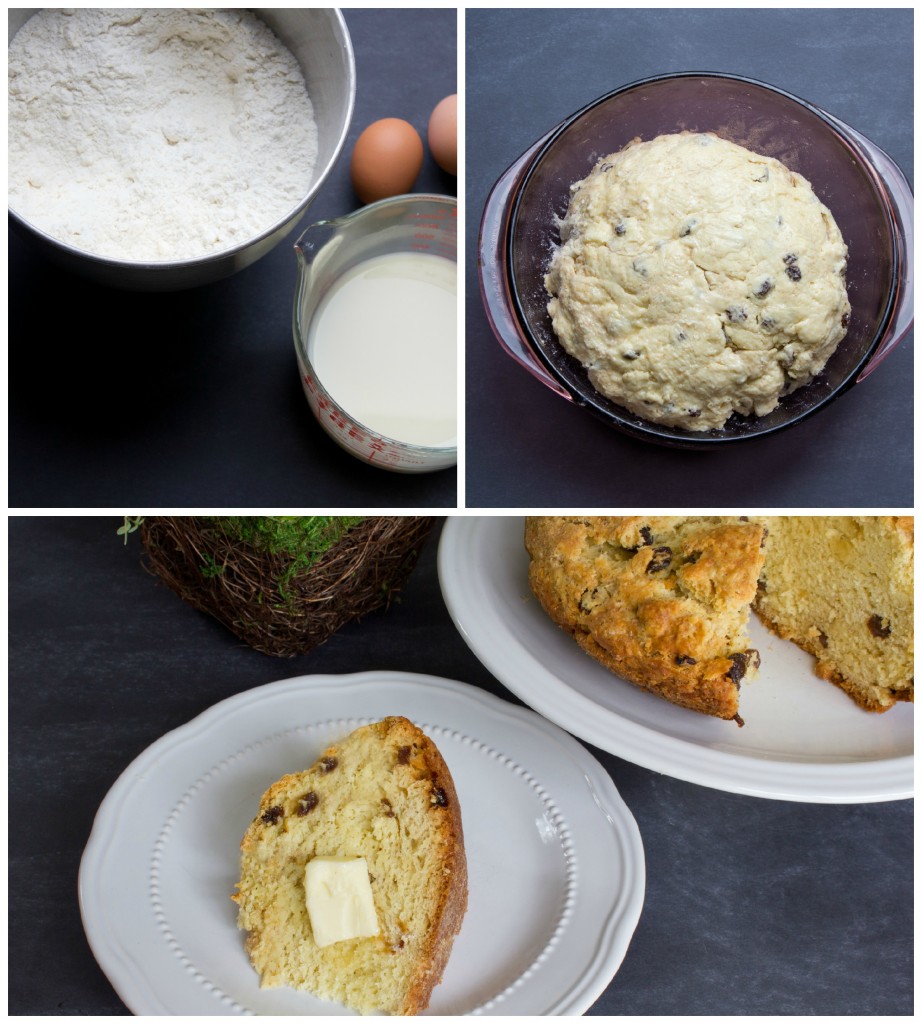 Irish Soda Bread

Print recipe
Ingredients
4 cups all purpose flour
3 tablespoons sugar
1 tablespoon baking powder
1 teaspoon salt
1 teaspoon baking soda
8 tablespoons butter (1 stick)
1 cup raisins
2 eggs
1 1/2 cup buttermilk
Directions
Step 1
Preheat oven to 350* F. Grease a 1 1/2 quart round casserole dish.
Step 2
Sift flour, sugar, baking powder, salt and baking soda together in a large mixing bowl.
Step 3
Cut in butter until mixture resembles coarse meal.
Step 4
Add raisins and mix.
Step 5
In a separate mixing bowl combine eggs and buttermilk. Remove 1 tablespoon of mixture and reserve.
Step 6
Stir egg mixture into flour mixture just until flour is moistened. Do not over stir. Dough will be sticky.
Step 7
Turn dough out onto floured surface and knead lightly for 10 seconds. Shape dough into a ball and place in greased casserole dish. Brush dough with reserved egg mixture.
Step 8
Bake at 350* F. for 1 hour and 10 minutes or until golden brown. Cool in casserole dish for 10 minutes. Remove and serve warm or toasted with butter.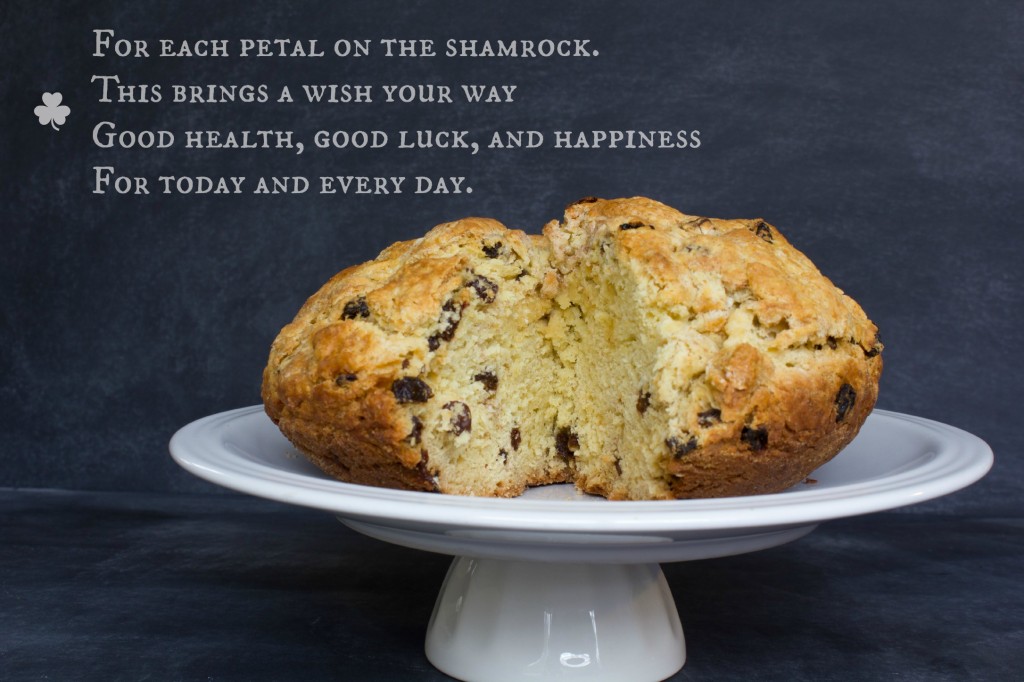 DIY Faux Slate Chalkboard idea is from Whipperberry
Sharing with: