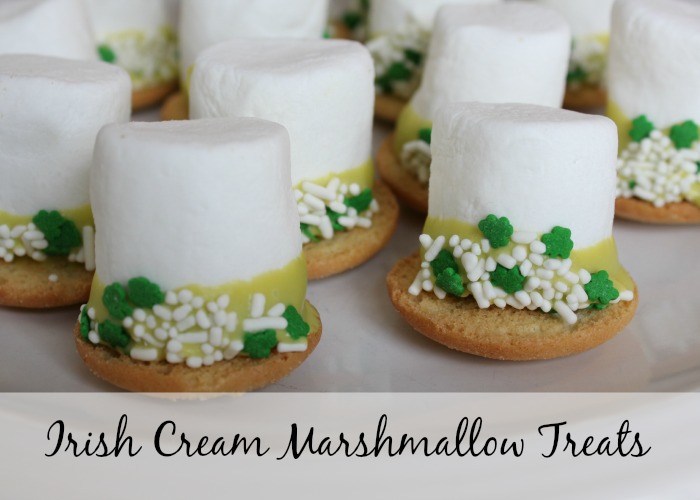 I am 100% Irish, and that means that we celebrated St. Patrick's Day growing up. It was a tradition to wear green, decorate with shamrocks, have toasted Irish soda bread for breakfast, and finish the day with a corned beef and cabbage dinner.
Here is an easy little treat to help celebrate the day. Irish Cream Marshmallow Treats are a twist on the classic s'more.  To give the candy melts the Irish Cream flavor, add a drop or two of LorAnn Oils Irish Cream flavor. The flavoring is concentrated, so you don't need much.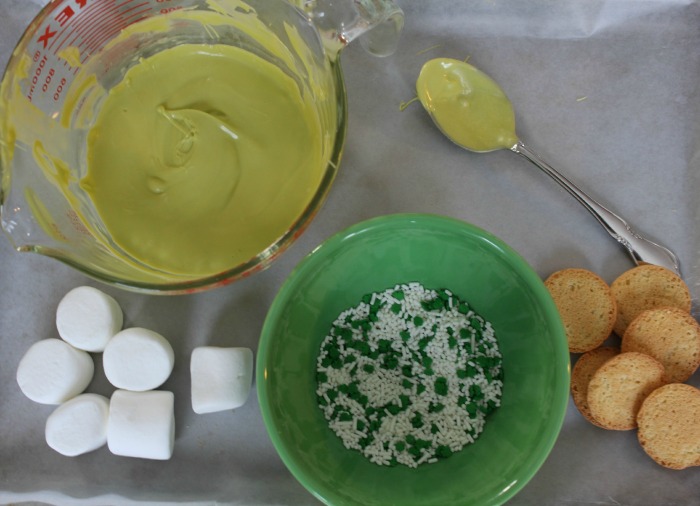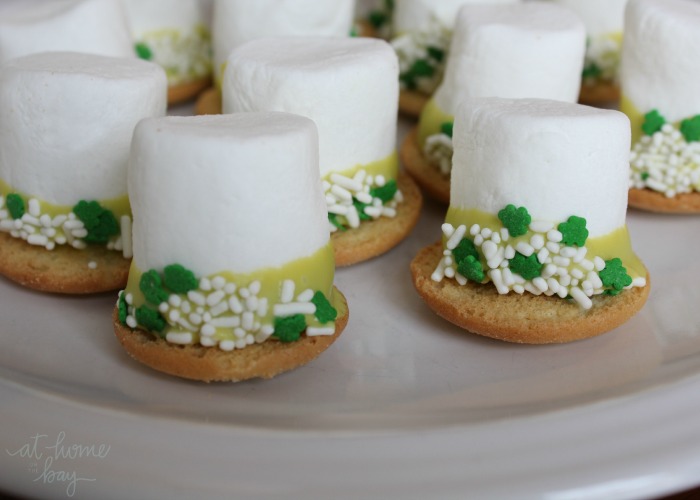 I think they look like little Leprechaun hats.
Enjoy,

P.S. We are moving to Cleveland this week. We will be living in temporary housing until we close on our new house at the end of March. Everything is progressing nicely. We are waiting on some inspection reports, but we feel confident everything will come back fine.