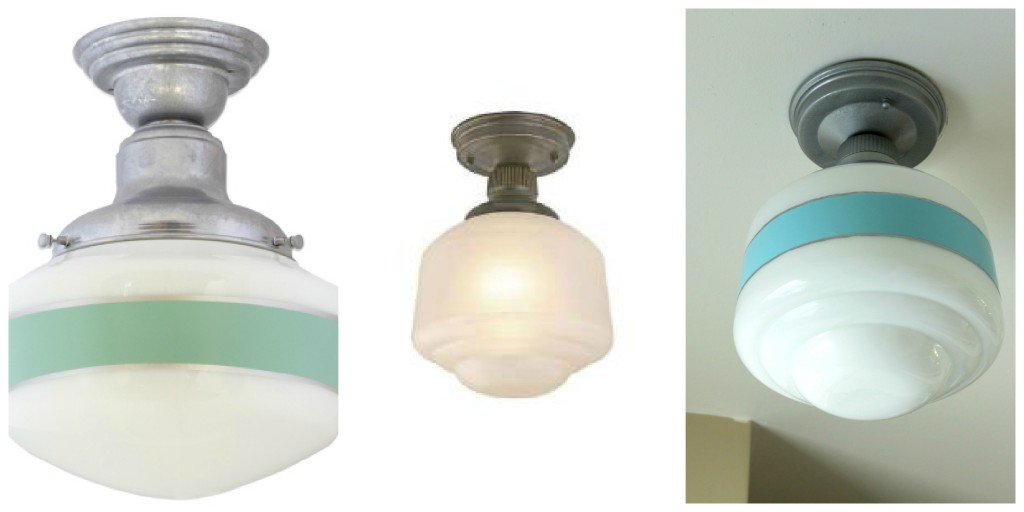 DIY: Schoolhouse Light
I really love the schoolhouse light on the left from Barn Light Electric.  It has a galvanized finish on the canopy and a gorgeous jadite colored band around the glass globe, but with it's $163.00 price tag for a small light, it is not in my budget.  Believe me, if I had the budget, I would run not walk to order one of these.  But back to my reality.  I found the light in the center photo for $29.00 at Home Depot which looked similar in style and size.  After a little spray paint transformation, it looks pretty close (see photo on right) to the original. The whole light cost under $45.00
 Here is how I did it.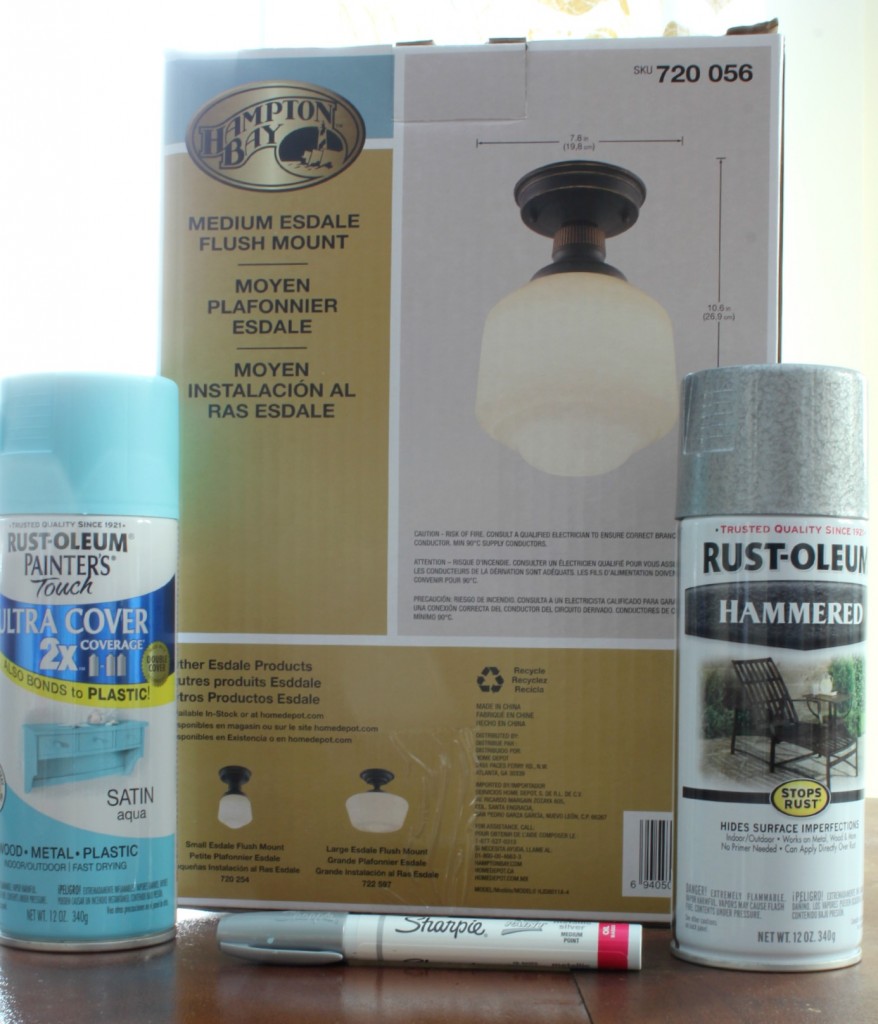 You will need:
Hampton Bay Medium Esdale Flush Mount Light
Rust-Oleum Hammered Spray paint in silver gray
Rust-Oleum Painter's Touch in Satin Aqua
Sharpie Paint Pen in Silver
Painter's Tape
(I found everything at Home Depot.)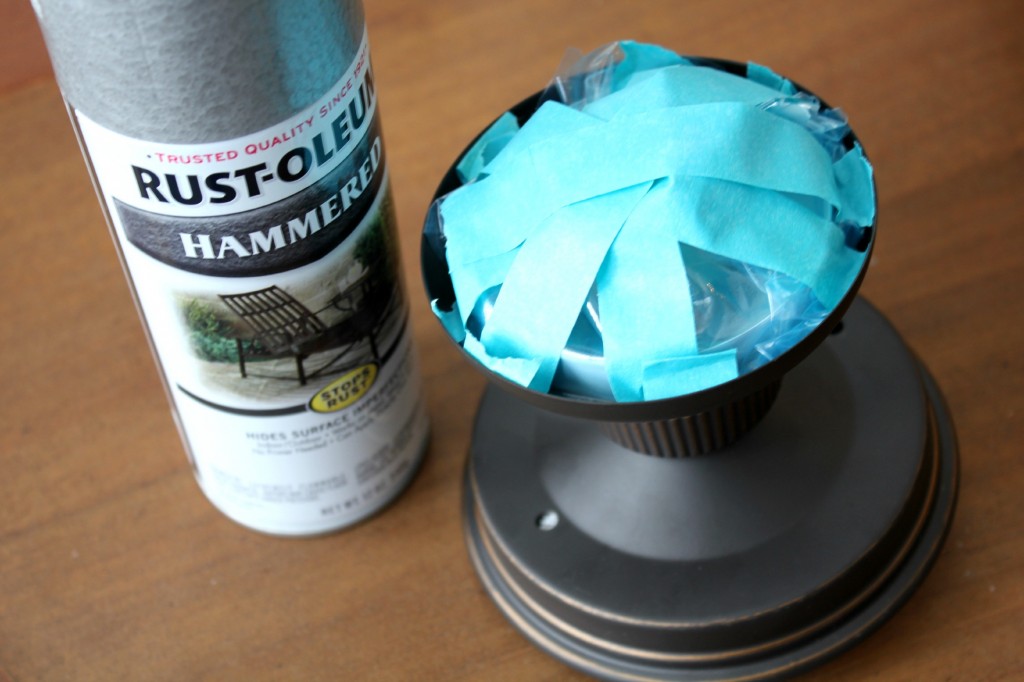 First, I covered the top and bottom of the canopy with plastic and tape to protect it from over spray.  To change the bronze finish to a galvanized steel look, I spray painted it with Rust-Oleum spray paint in the silver hammered finish.  A few light sprays was all it took.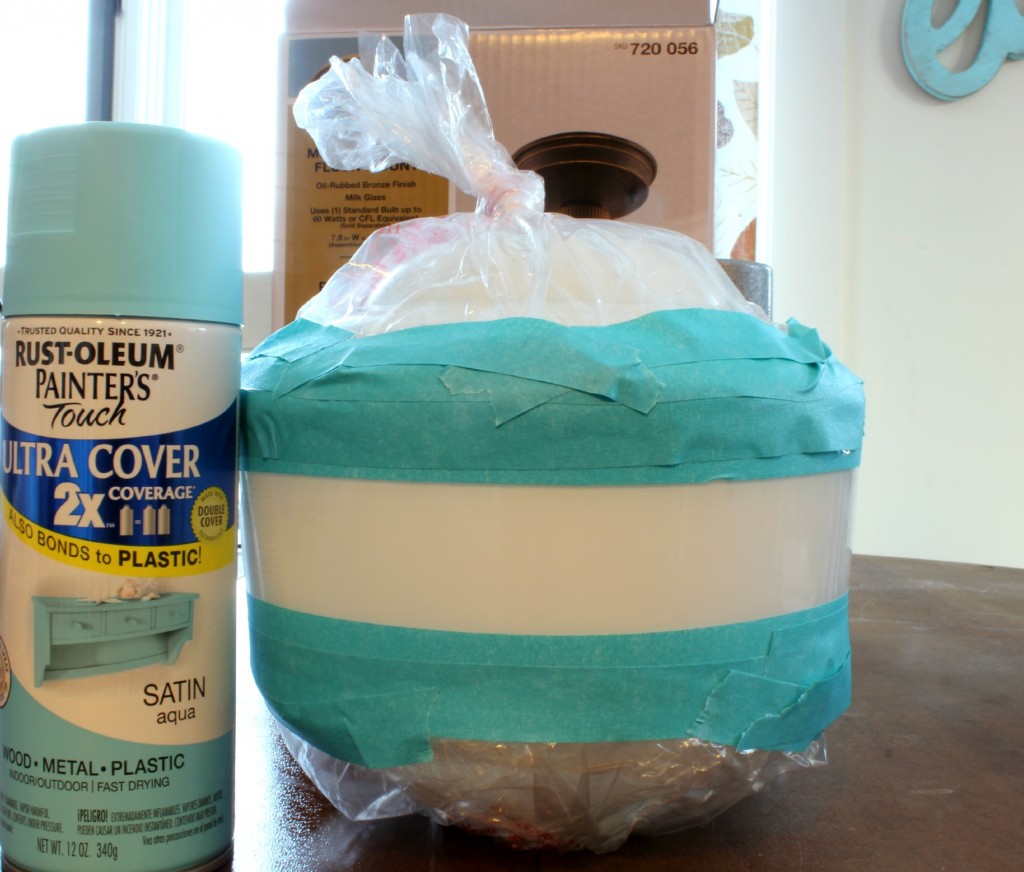 Next, I taped off and covered the globe with plastic, leaving a 2″ strip in the center exposed.  I gave it several light coats of Rust-Oleum Painters Touch in Satin Aqua allowing it to dry between coats. It was the same color I used on the Ikea Hack Barnlight.  I held a flash light to the center of the globe to check and see how the coverage was with the light shining inside the globe.  When I felt like the coverage was even, I gently peeled the tape off.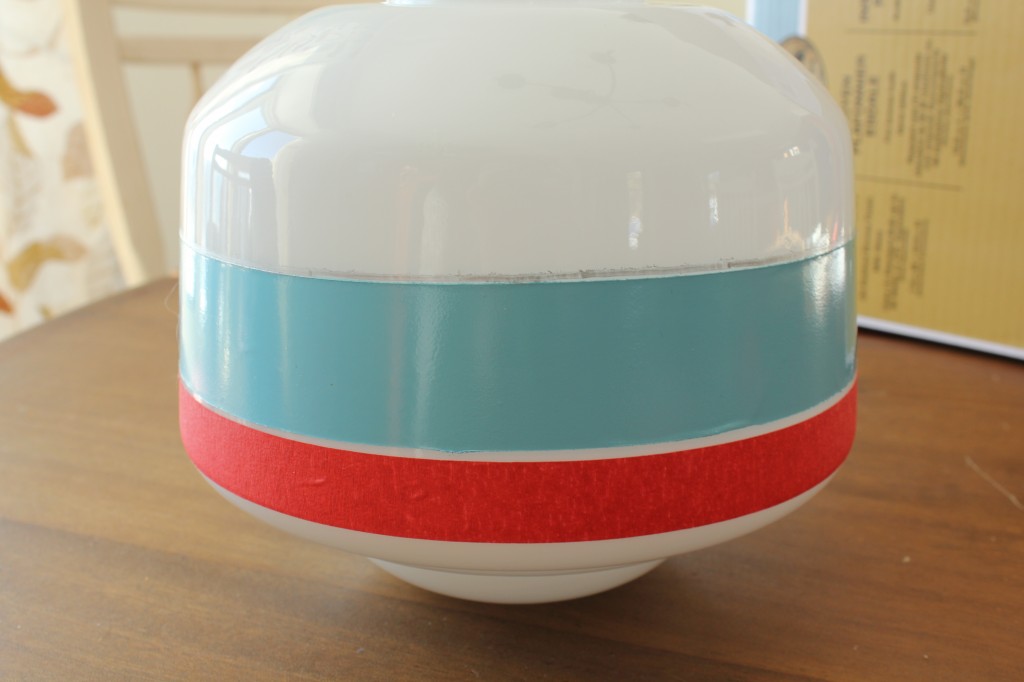 Then, I wanted to add the silver pinstripe detail, so I taped off a little strip around the globe and filled it in with a silver Sharpie pen.  For some reason the pen bleed under the tape a little, so I cleaned it up with a cotton swab dipped in acetone nail polish remover.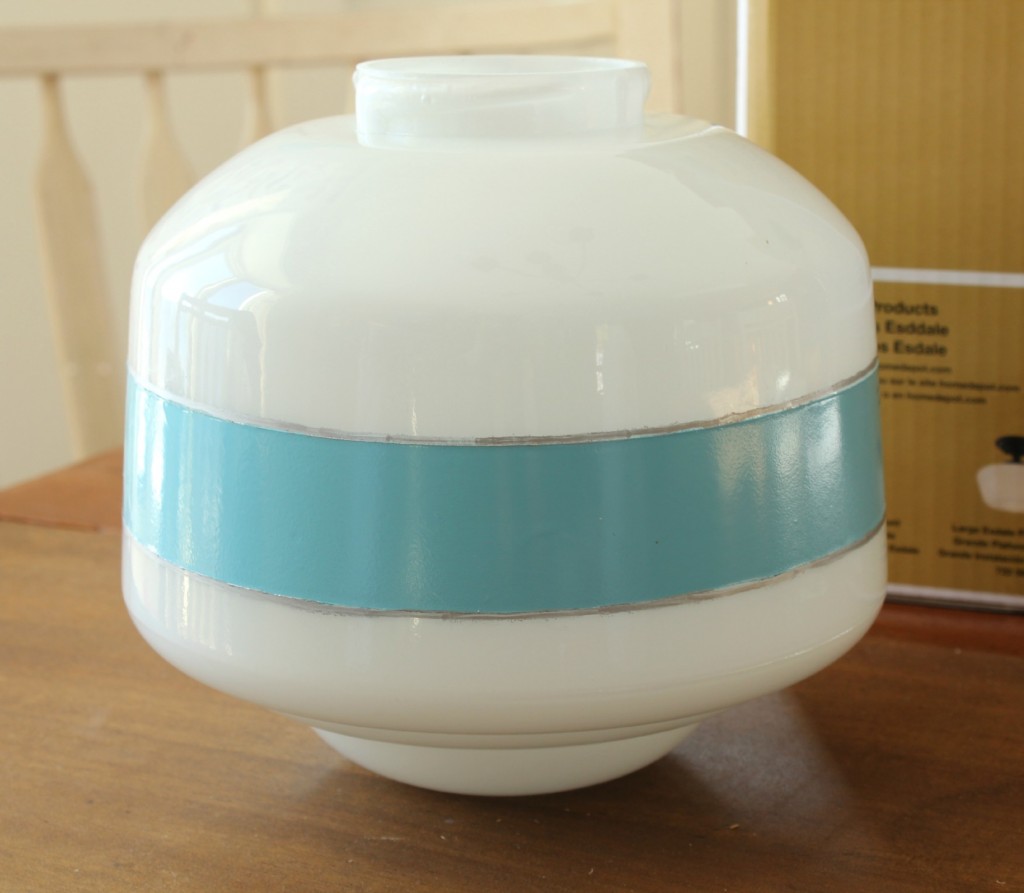 Then my husband did his magic and installed the light.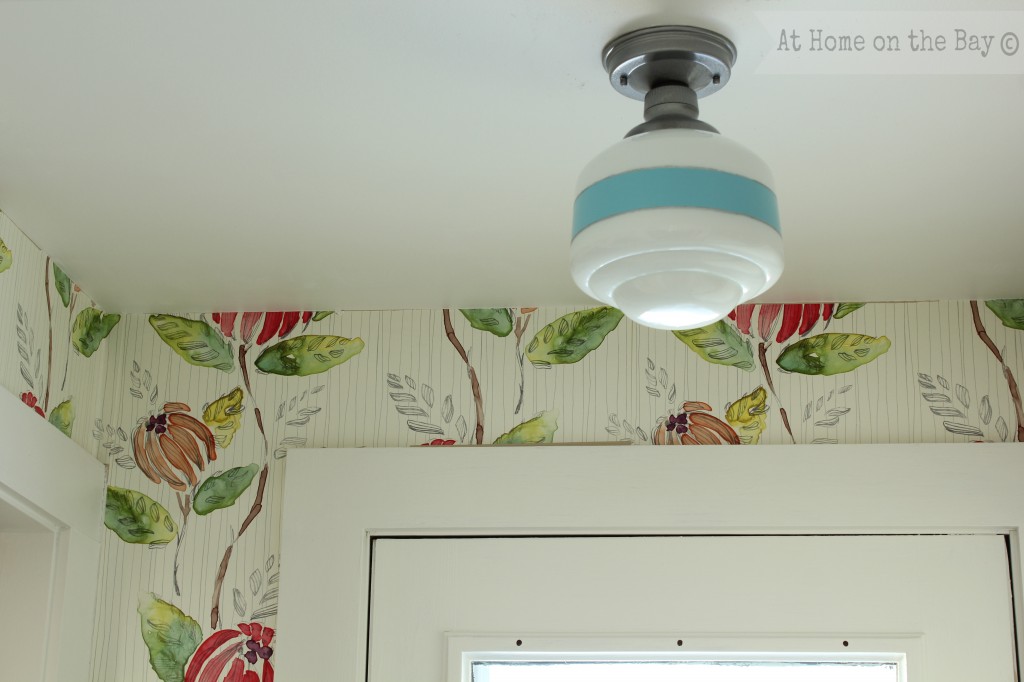 I will show you the full tour of the finished hallway next time.

See more DIY lighting projects here.