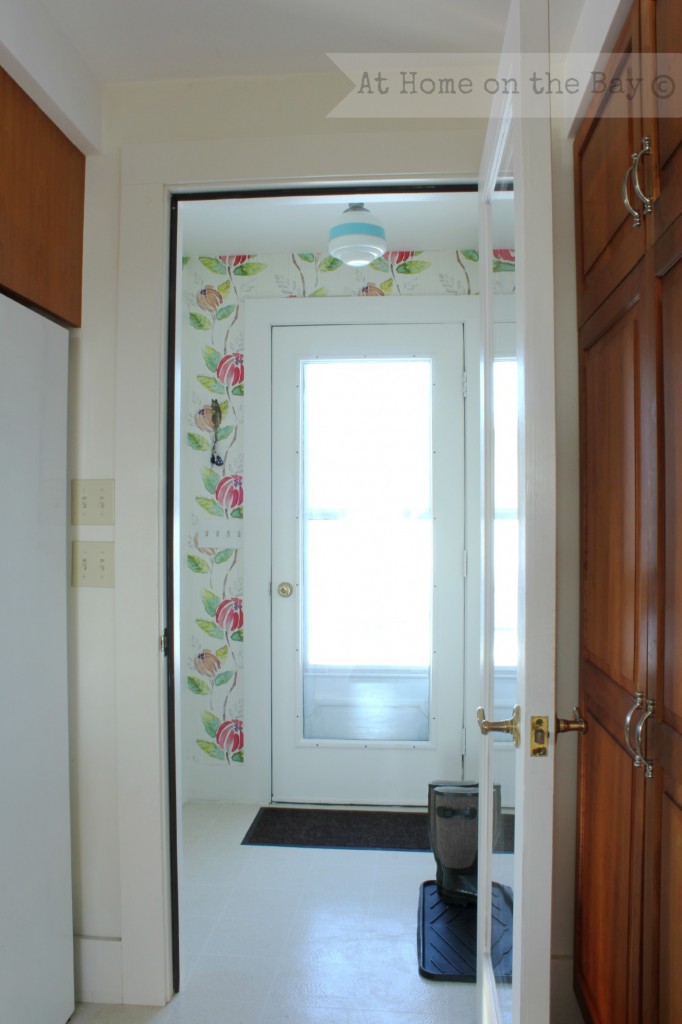 Welcome to our back hall/mudroom.  This tour will be over before you can say wholetthedogout?.  This is a small room (see the before pictures here),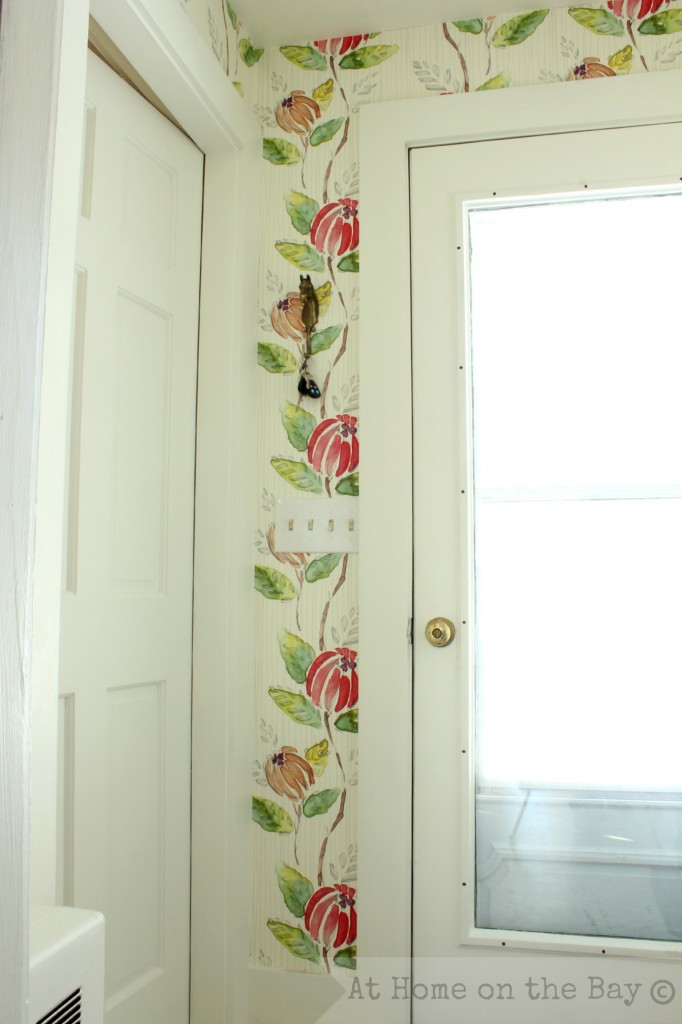 which made it inexpensive and quick to freshen up.  Now, it's bright and white and has a fun wallpaper design that makes me smile.  Maybe guests won't feel so claustrophobic as they enter our house.  They never mentioned it.  I'm just guessing.
You can read about the wallpapering project here.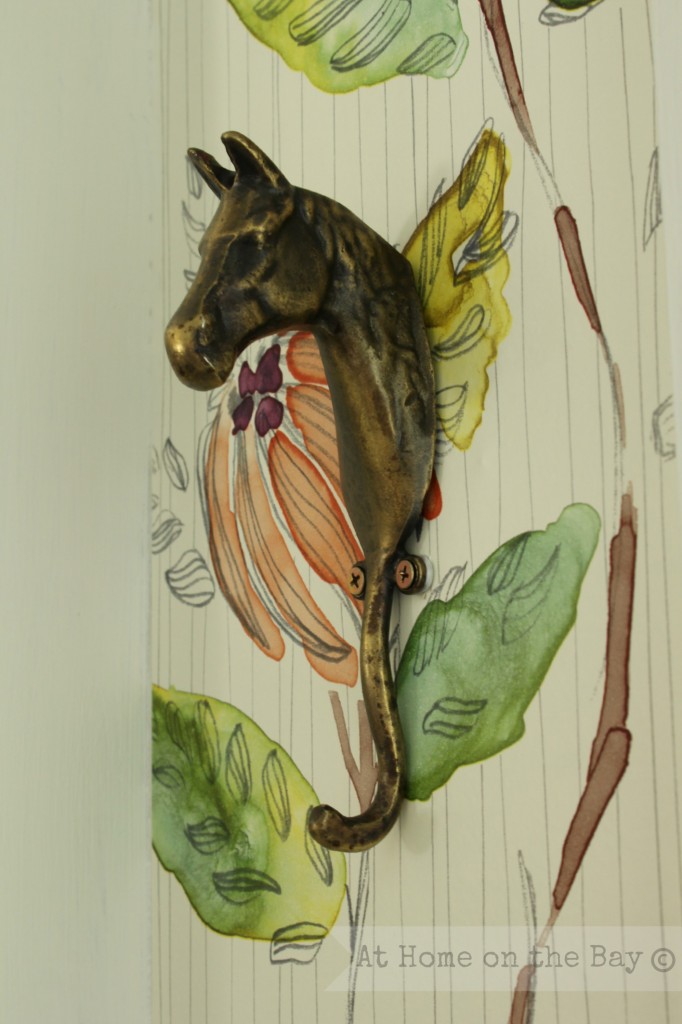 This brass horse makes a great place to hang your keys or hat, and adds a touch of whimsy.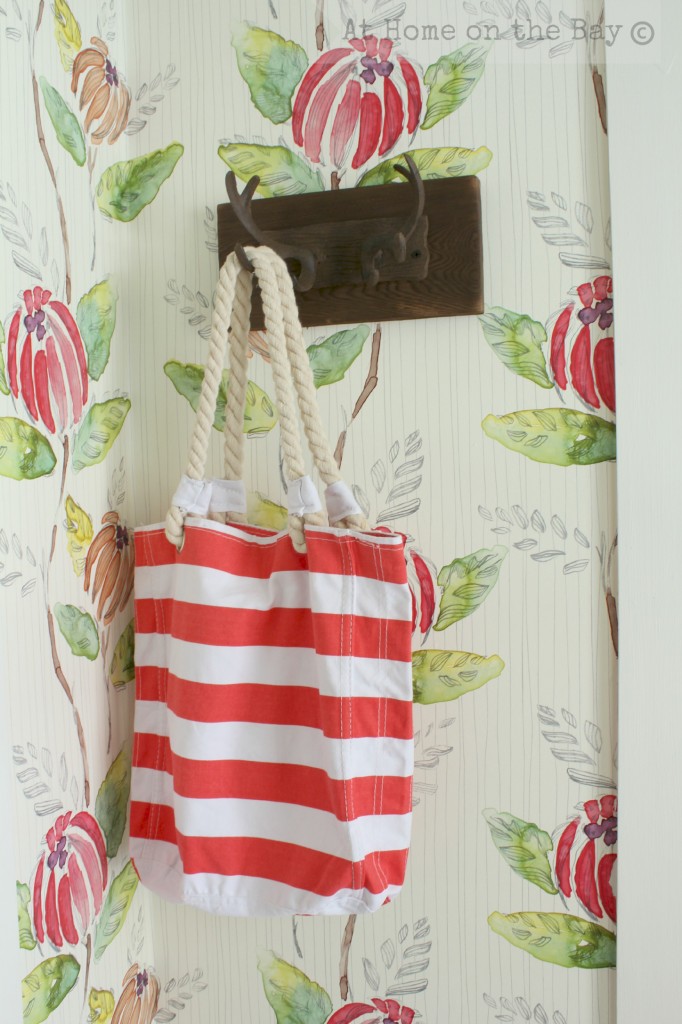 And this faux antler coat hook is a nice contrast to the flower wallpaper.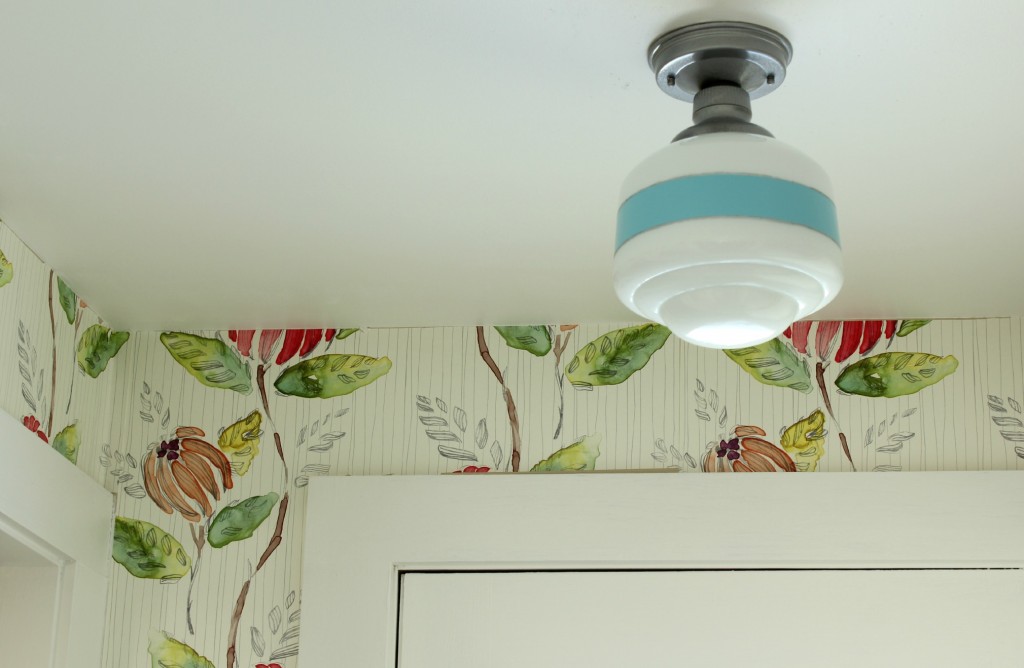 You can read about how I made this schoolhouse light for under $45.00 here.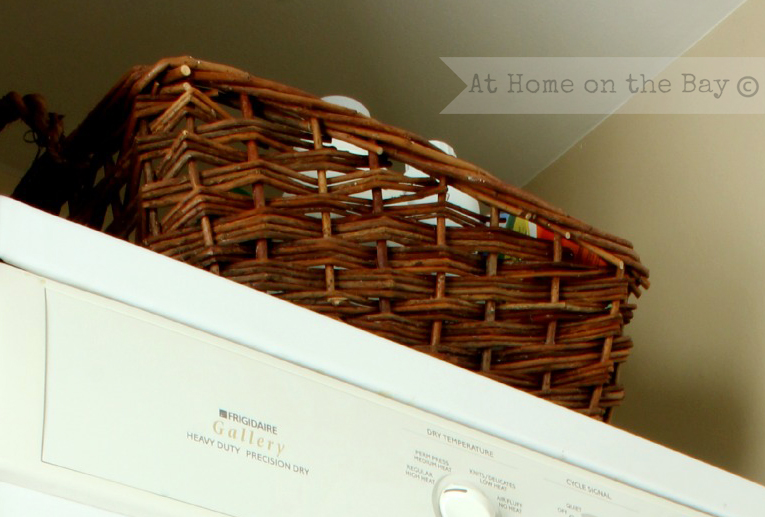 The laundry supplies are tucked away in a large basket now.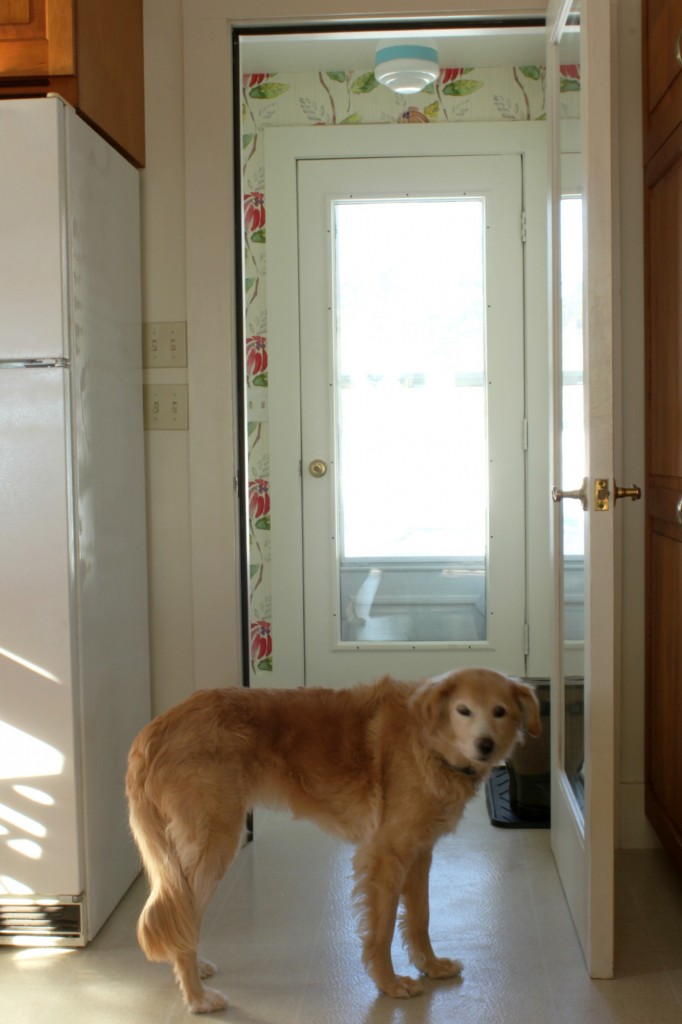 Even the chief purveyor of the mud for the mudroom gave it two paws up.  Does it matter that she was bribed with a treat?.
Details:
Wallpaper – Painted Tulip by Over and Over purchased on sale at Anthropologie (2 rolls @ $35 each) = $70
Paint – Benjamin Moore Regal Select in White Dove (leftover from guest room makeover) = $0
Light Fixture – Hampton Bay Esdale light from Home Depot ($29) Paint supplies ($15) = $44
Antler Coat Hook from BlackCatHill Etsy shop = $25
Brass Horse Bust Hook from Anthropologie = $28
Basket for laundry supplies, boot tray and mat where already on hand = $0
Total = $167
I hope you are having a great weekend!  I'll be back in a few days to show you some updates to the living room including a new piece of artwork from the talented Lesli DeVito!