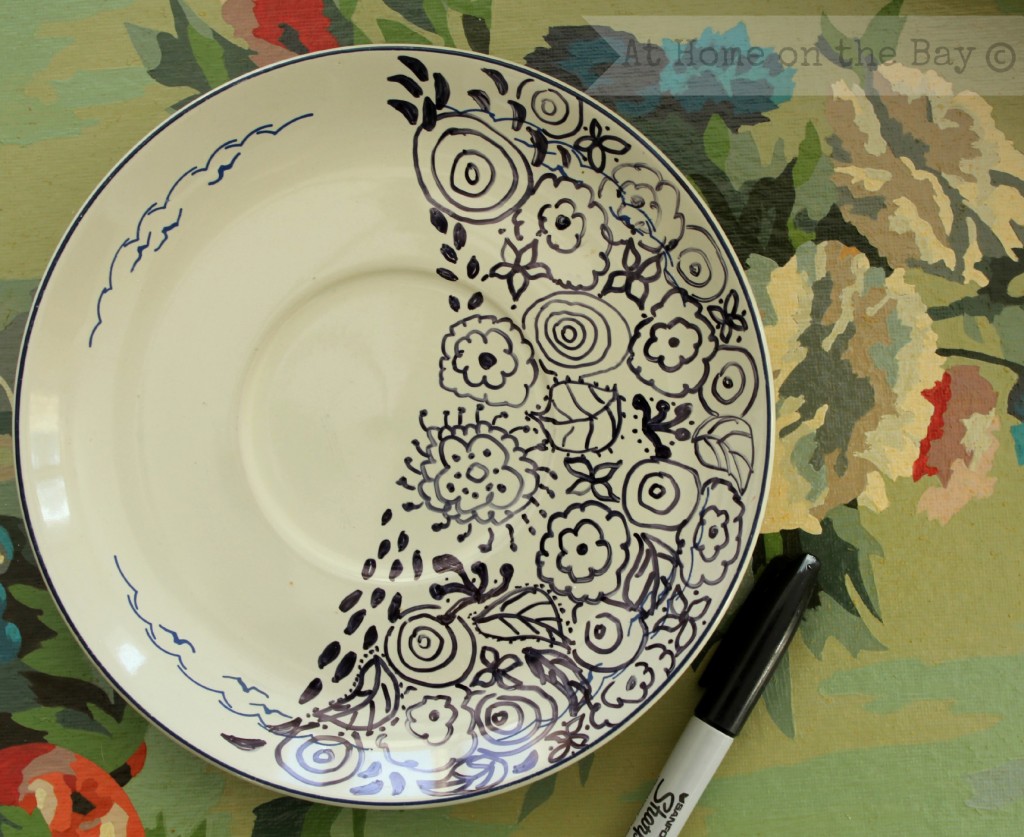 DIY Doodle Plate
The plate wall in the dining room keeps growing as I find new plates to add, but each time I add a plate to one side of the wall, I feel like I have to add a plate to the other side of the wall to balance things.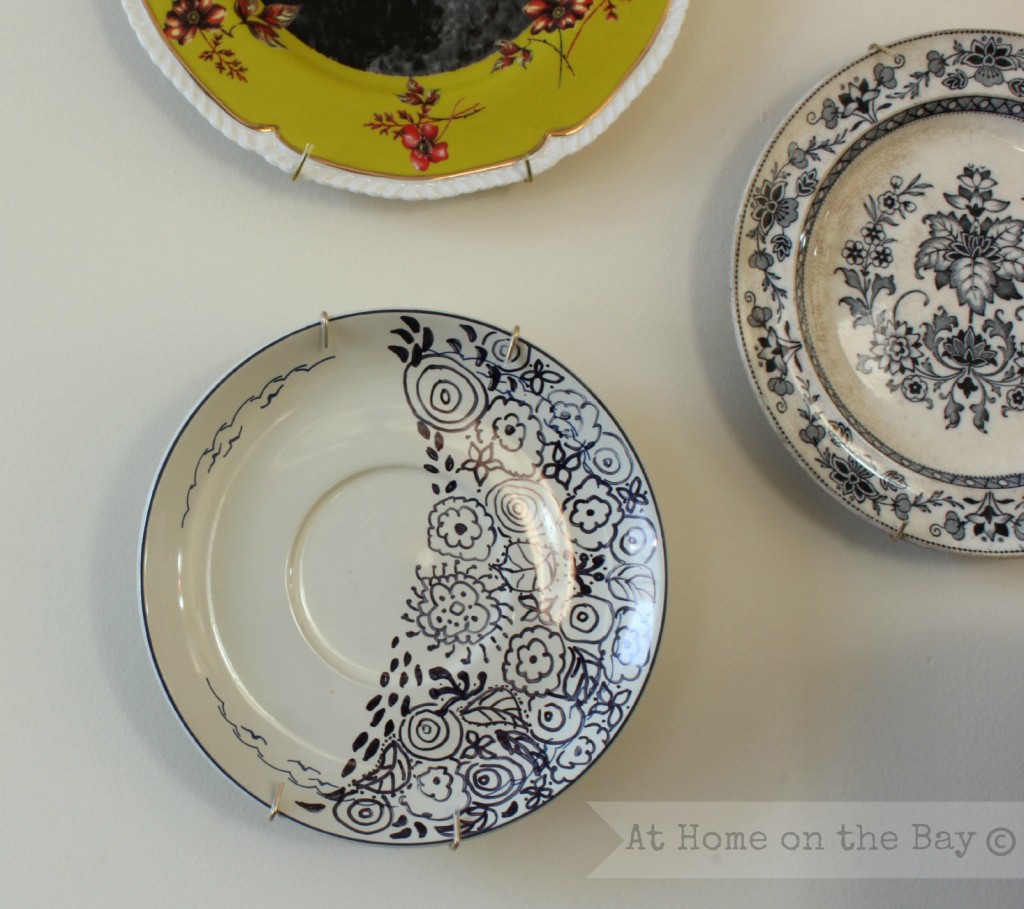 Over the holidays, I was adding a new plate to one side of the wall, and felt like I needed a balancing plate on the other side.  That was when I came up with this idea. I grabbed a plate that I had picked up at a yard sale for .25 cents and a  black Sharpie.  It all happened so quickly, I didn't even take a before picture.  I doodled on half of the plate.  It was kind of fun and care free.  If it turned out bad, I was out .25 cents.  But I liked how it turned out.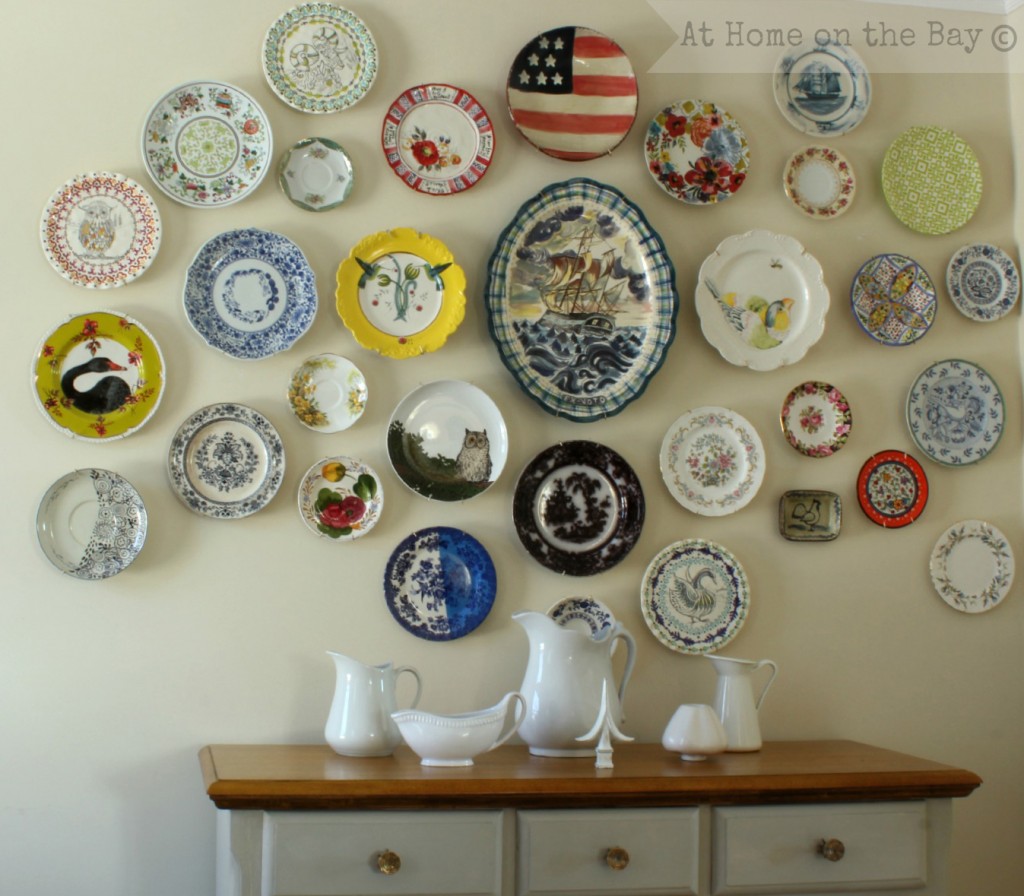 So it ended up on the plate wall.
I have room for a few more, and then *gasp* I'll have to stop collecting them.