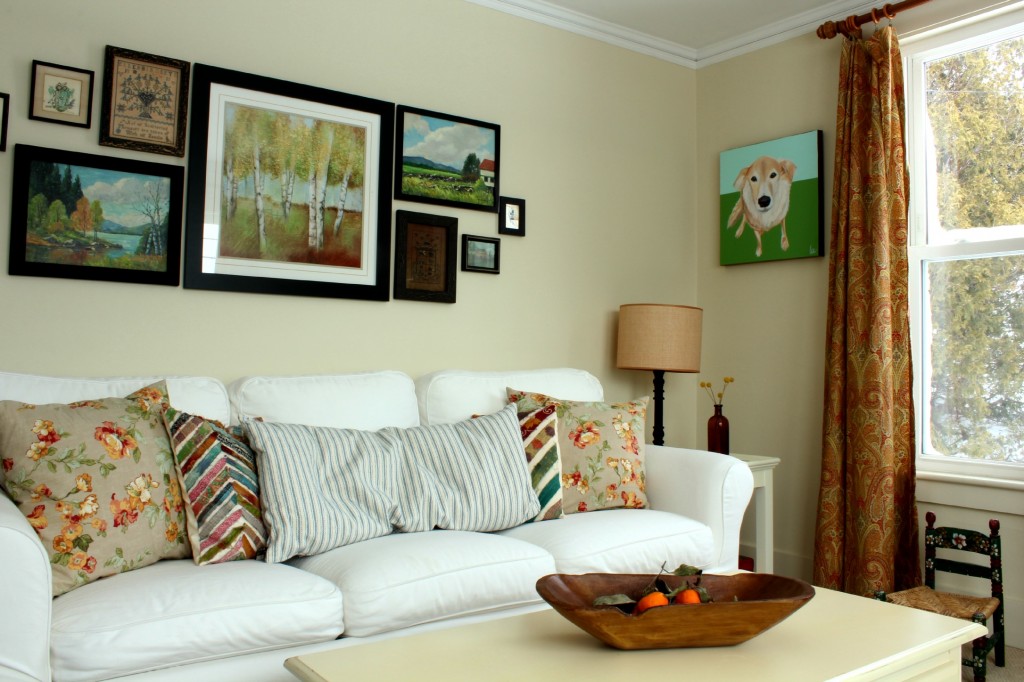 I was so excited when Lesli DeVito contacted me to tell me I had won her Pet Portrait Giveaway at the end of November.  Lesli is a talented artist, blogger, wife and mom to three amazing kids.  I can't remember how I stumbled upon her blog, My Old Country House, but I immediately fell in love and became a follower.  She has a vintage eclectic style, and works wonders with second hand furniture to make her home welcoming, colorful and cozy.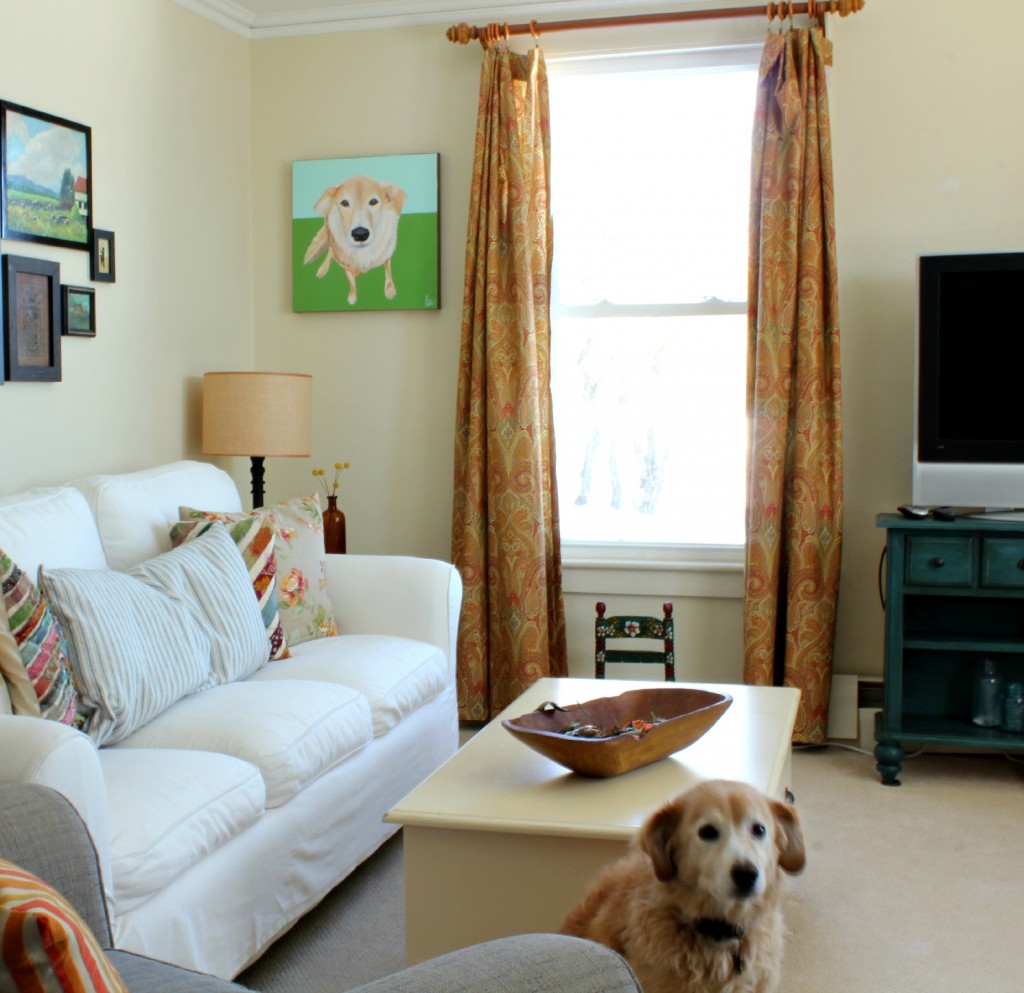 Lesli has a whimsical impressionist style of painting.  I haven't seen one of her portraits that didn't make me smile.  She really knows how to capture the essence of a dog's personality.  She asked me for a few photos, which I took several days to get to her, and I assumed she would work on it after Christmas.  Then about a week later she asked me if I'd like to see the finished painting, but I opted to be surprised.  When it arrived, I was like a little kid on Christmas morning opening the box.  I cried when I saw the finished piece.  I will cherish it forever.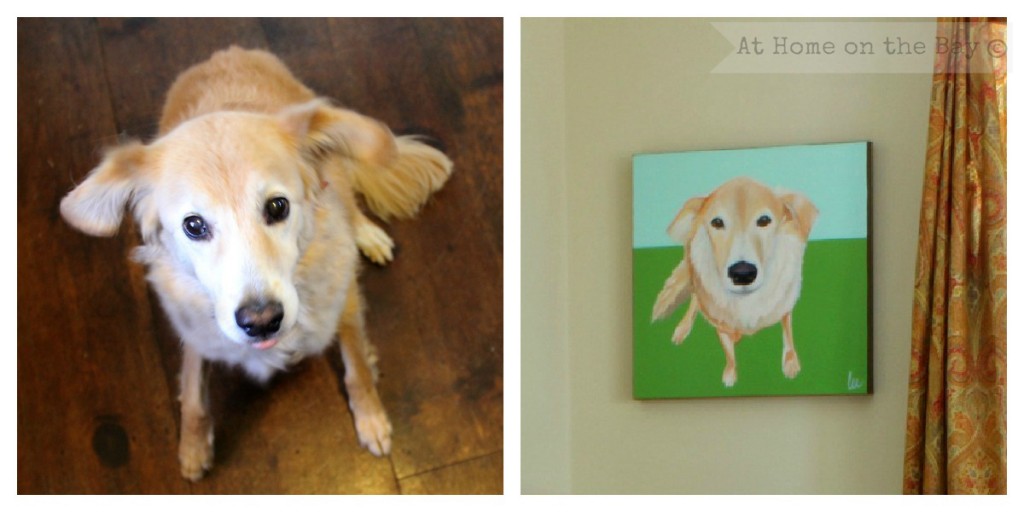 Lesli had an amazing year in 2012.  Her house was "crashed" by Young House Love, and then her daughter Phoebe's bedroom won The Washington Post Kid's Room Contest.  She was also featured in House Beautiful and on several blogs including Apartment Therapy.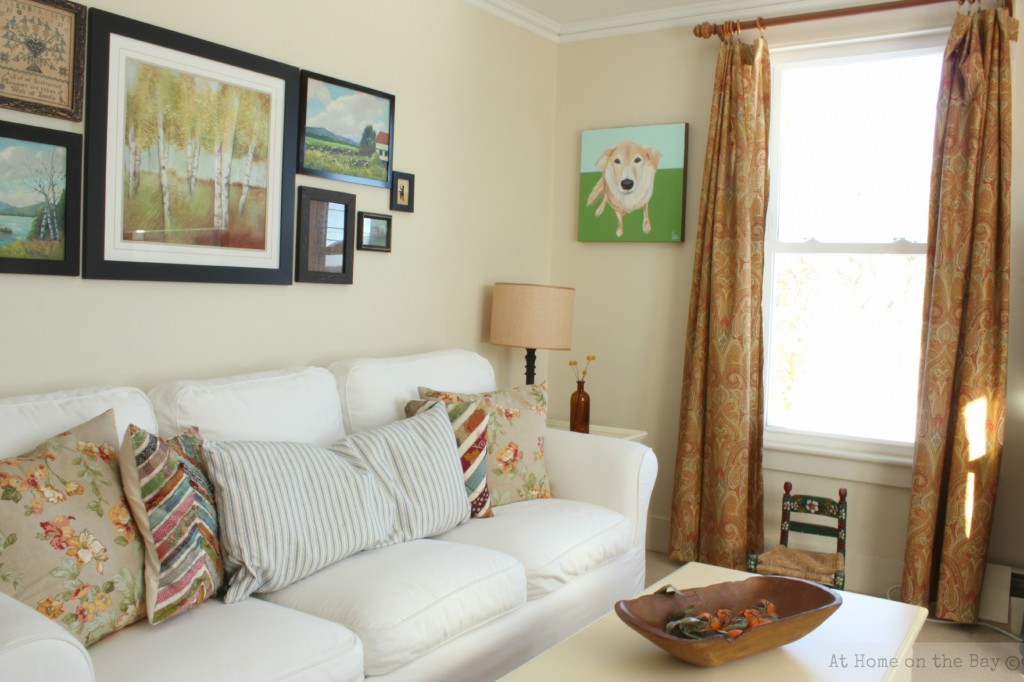 This year, Lesli hinted that she will be designing fabric, which I can't wait to see.  She also set a goal of meeting her idol Jonathan Adler, and I have no doubt she will accomplish it.
You can check out Lesli's beautiful home and artwork at My Old Country House.
Sharing with:
Craftberry Bush