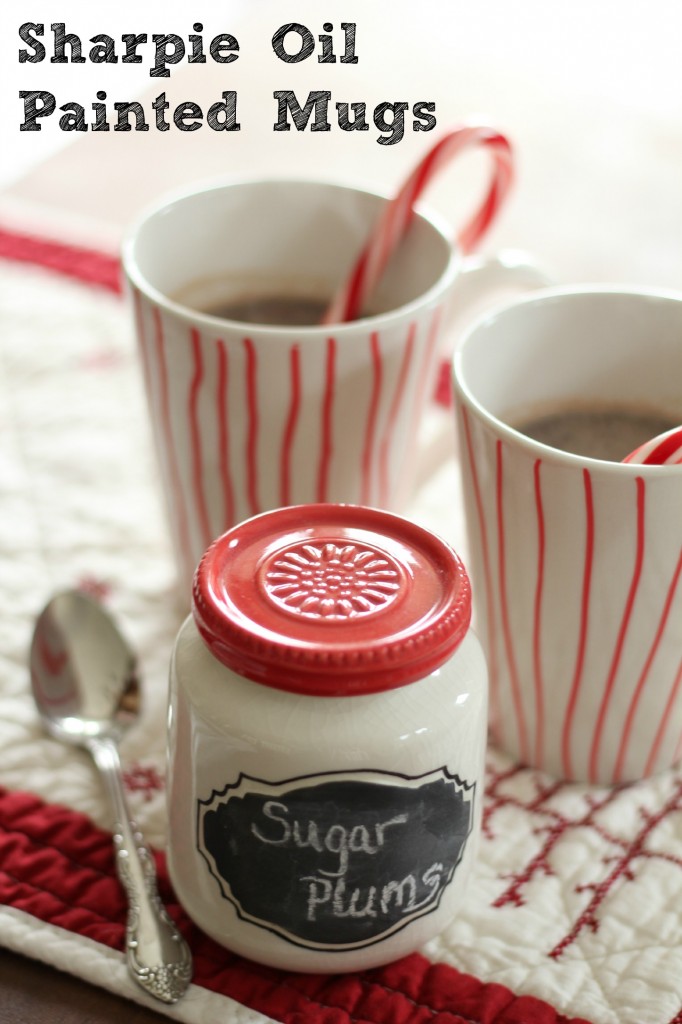 These mugs take about a minute to make if you don't include the baking time to set the paint.  They would make perfect gifts for teachers, mailmen, neighbors or that someone you want to do a little something for.  I used dollar store mugs and a Sharpie Oil-Based Paint Pen.  The key to the paint being permanent is the oil based marker along with baking it to set the paint.  I know this because I experimented.  Yep.  I tried skipping the baking step and letting it air dry for 5 days, but when it went through the dishwasher most of the paint came off.  But when I baked the mug and then washed it in the dishwasher the paint was permanent.  I found a great tutorial on this at Scribbles from Emily.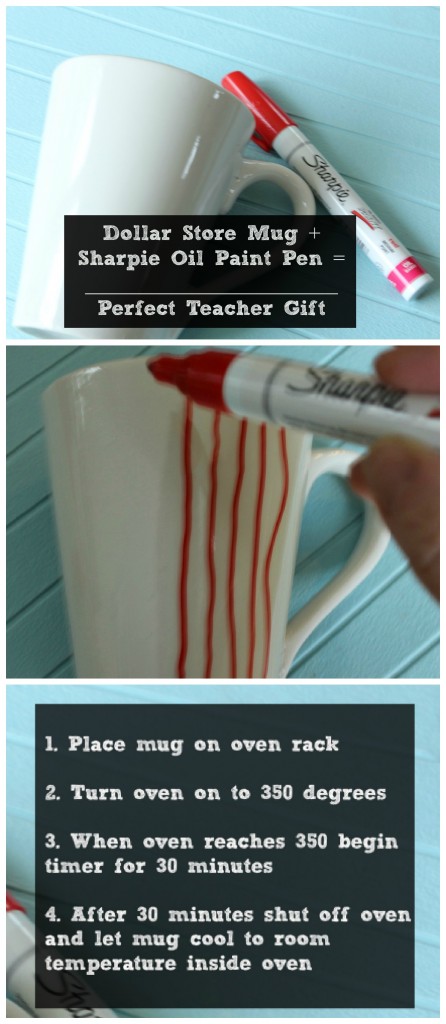 Basically, I made random stripes on the mug.  The kids could help with this.  I liked how it looked like wood and I didn't have to worry about perfection.  When you are done painting the mugs, you place them upside down in a cold oven.  Set the temperature for 350* Fahrenheit.  When the oven comes to temperature, you start the timer for 30 minutes.  When the timer goes off, shut off the oven and let the mugs slowly cool down inside the oven.  Now the paint is set.  Easy.
Now to make it more of a gift I added a package of hot cocoa along with some marshmallows and a chocolate dipped peppermint stick.  The chocolate dipped peppermint sticks are super easy to make.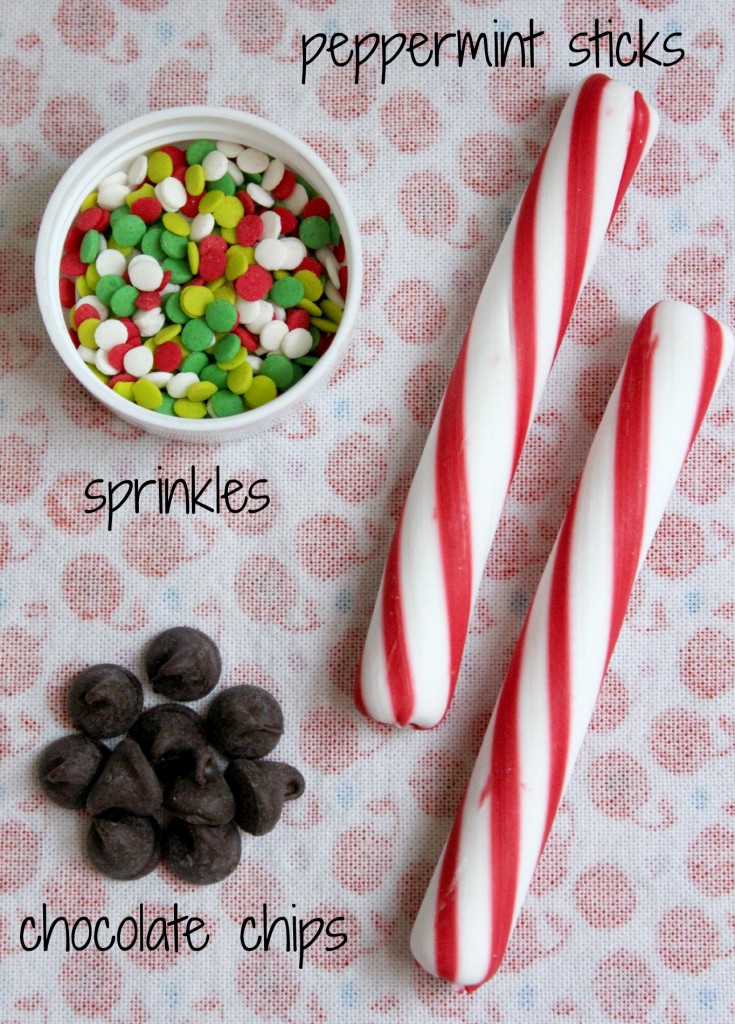 All you need is peppermint sticks, chocolate chips and sprinkles.  I melted the chocolate chips in the microwave according to the package directions.  Dipped the peppermint stick in the melted chocolate and set it down on wax paper.  While it is still wet add sprinkles until your heart's content.  Let the chocolate set.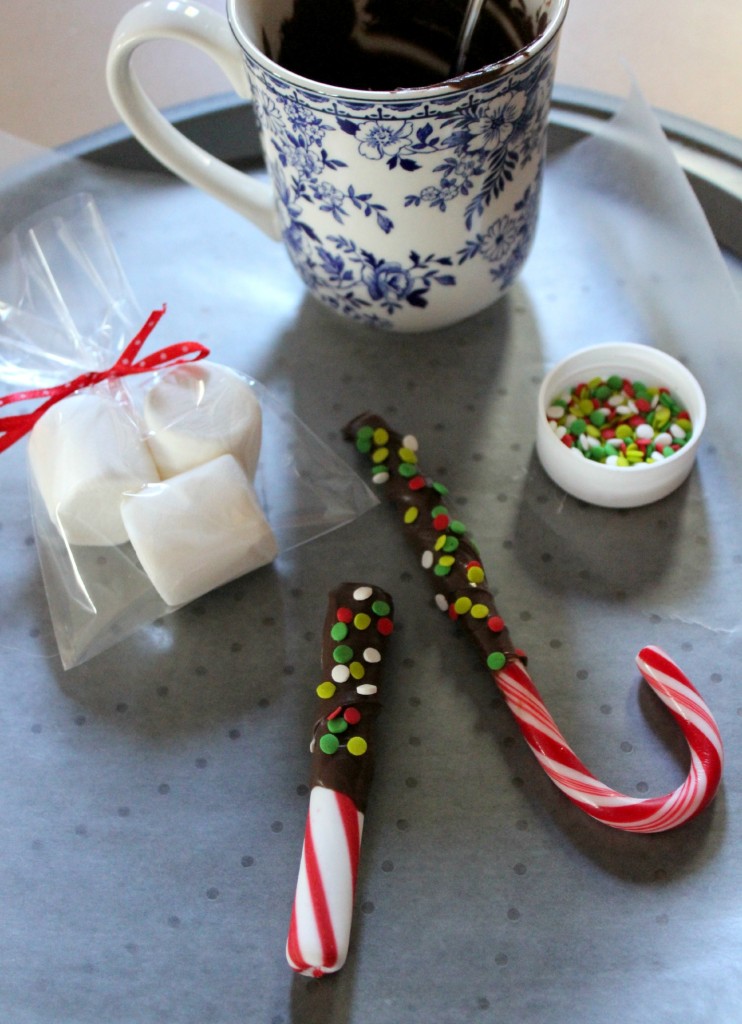 Now you are ready for some cellophane packaging and ribbon.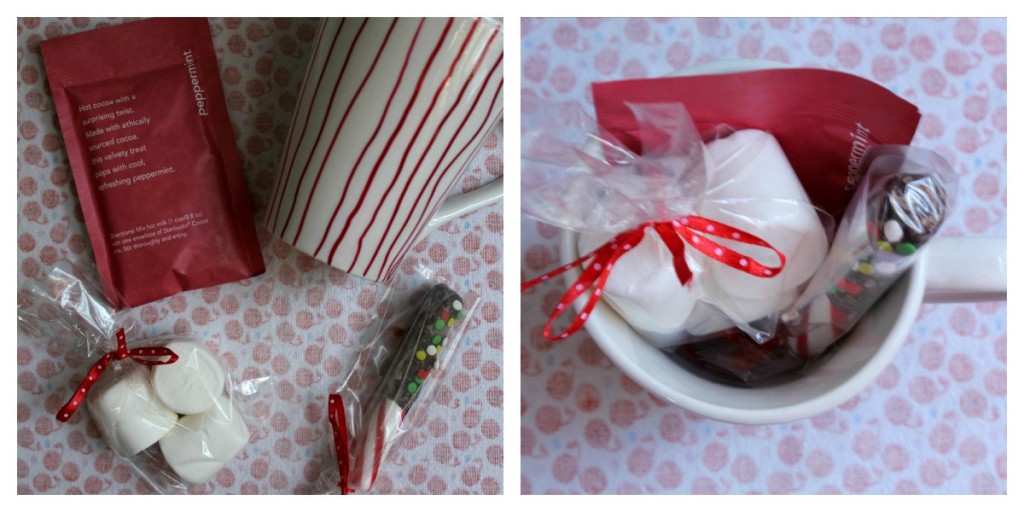 Add a tag and you have a sweet little gift for only a few dollars.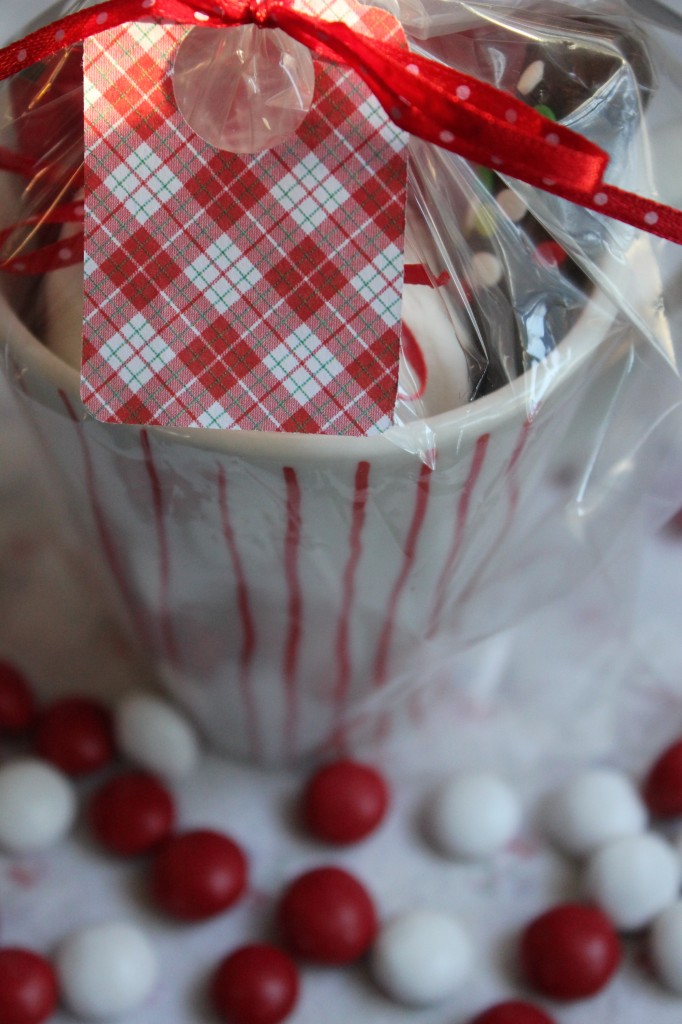 Sharing with: