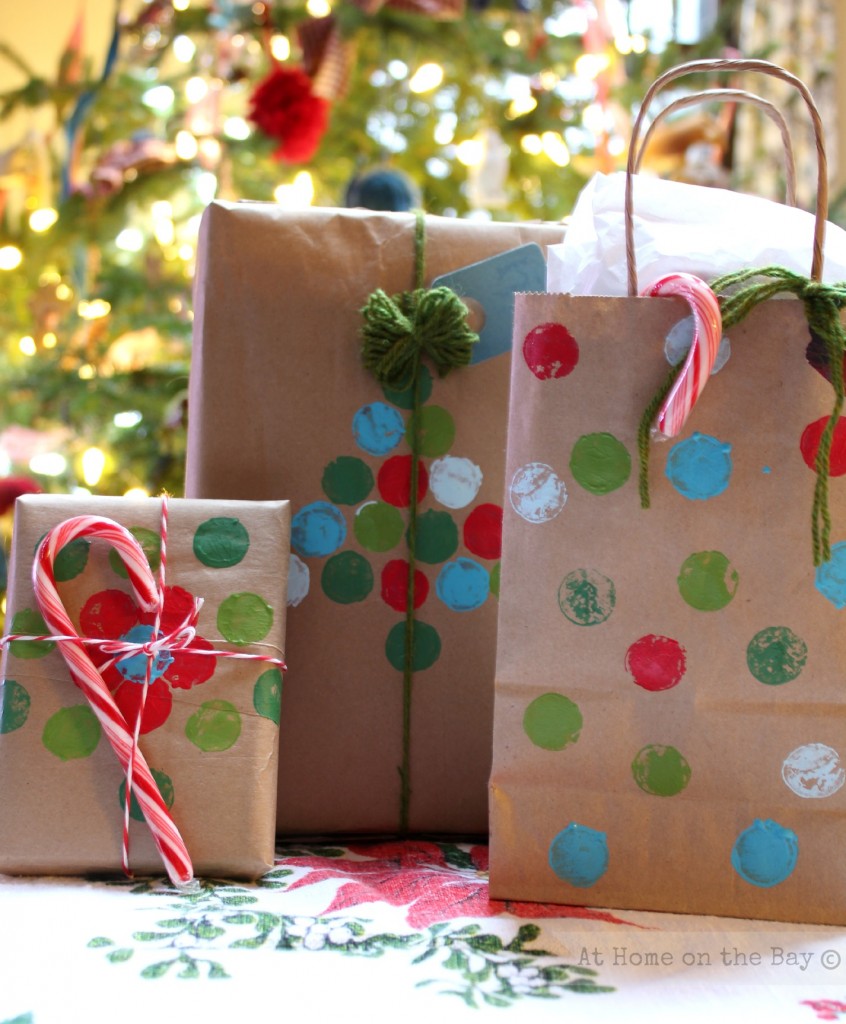 Here is an eco-friendly idea for recycling paper bags into holiday gift wrap that even the kids can help with.  So, put on your favorite holiday music.  Heat up some hot cocoa.  Add lots of marshmallows.  You want to entice the kids right?  They will definitely want to participate now.  After all, it just turned into a party.  All you need are paper bags, wine corks and craft paint.  Cut down the side of the bag and remove the bottom.  Use the corks dipped in paint to stamp designs on the inside of the paper bag.  Let your imagination run wild on this part.  This is where the kids will do what they do best – create.  I did some with random polka dots.  I also stamped a few with flowers and trees.  Let it dry and you have yourself some hand crafted gift wrap.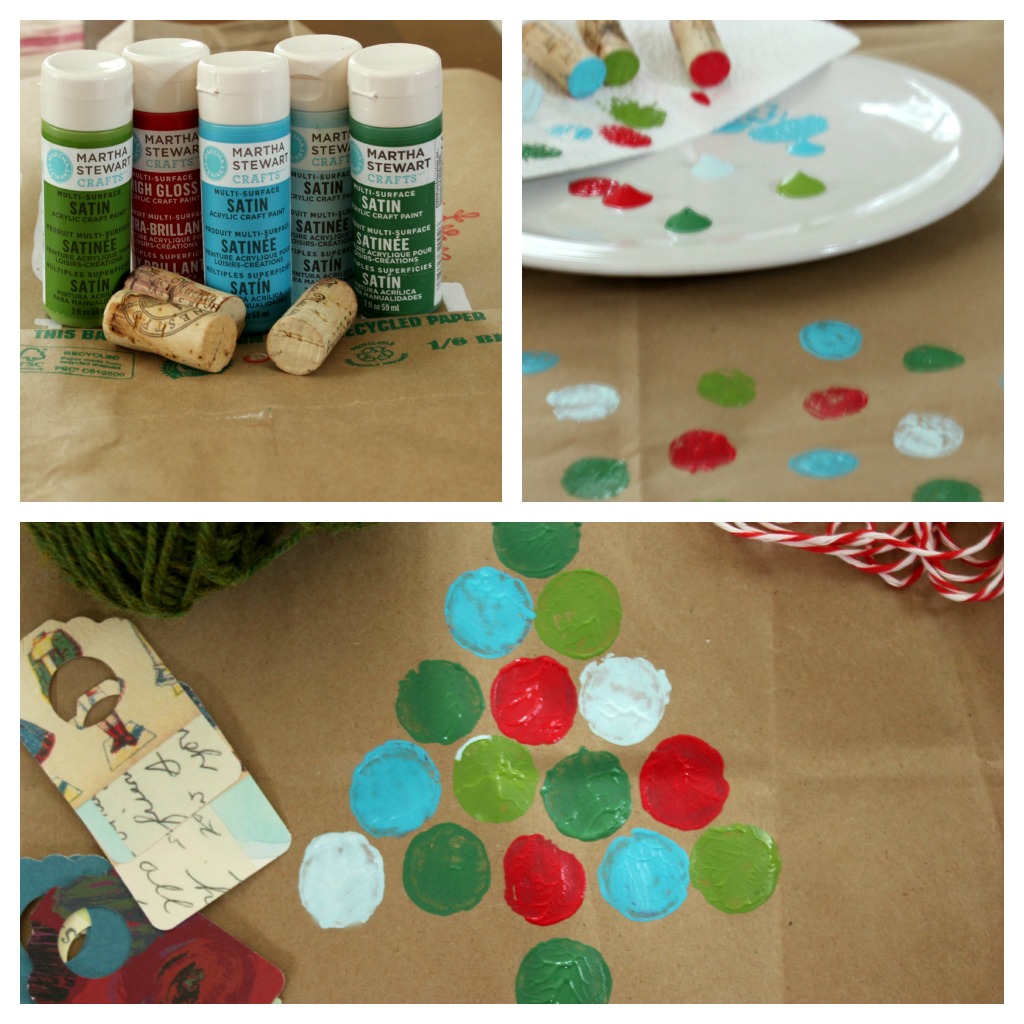 Another eco-friendly idea is to recycle last year's Christmas cards by turning them into gift tags.  Have the kids trace cookie cutters if you don't have one of those handy tag punchers.  I also used pieces of left over craft yarn to make bows and pom-poms to attach to the gifts.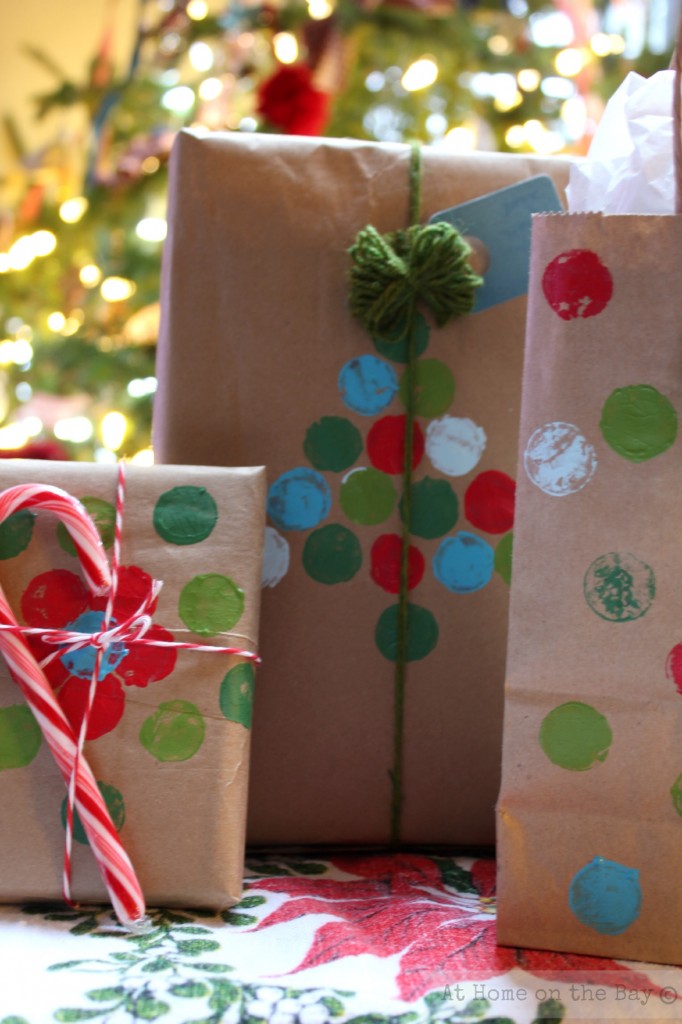 It helps to make the tedious chore of wrapping a little more fun.
Sharing with: