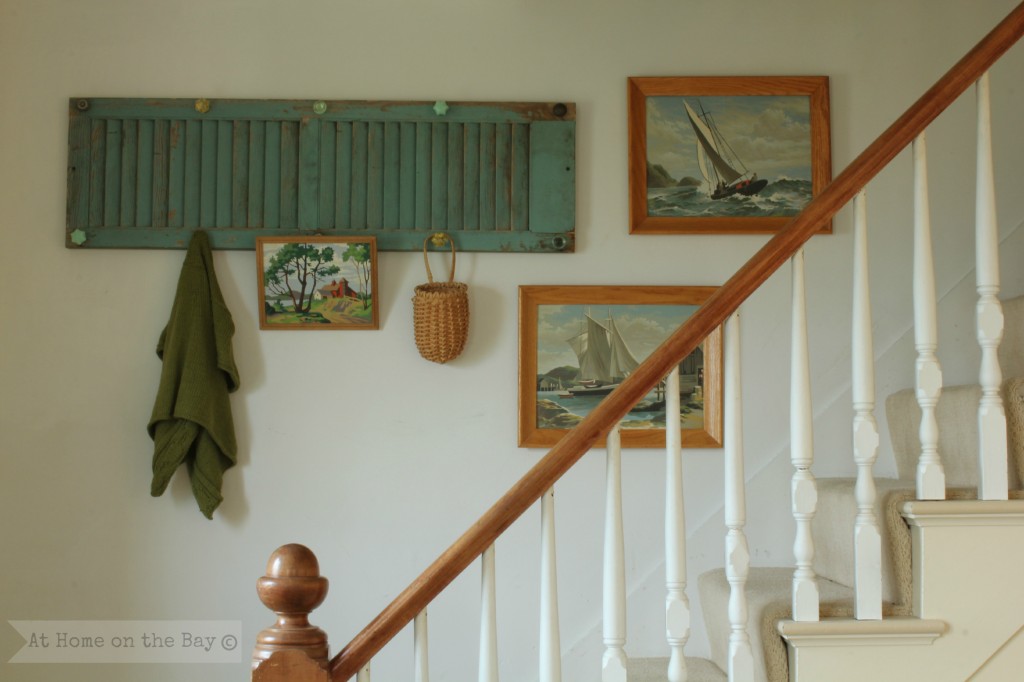 Collecting Paint by Numbers
At the beginning of the summer I found two framed paint by numbers.   They were perfect in every way including their condition, colors, subject (sailboats on the ocean), and price.  Then they just sat around all summer in a corner because I didn't know where to hang them.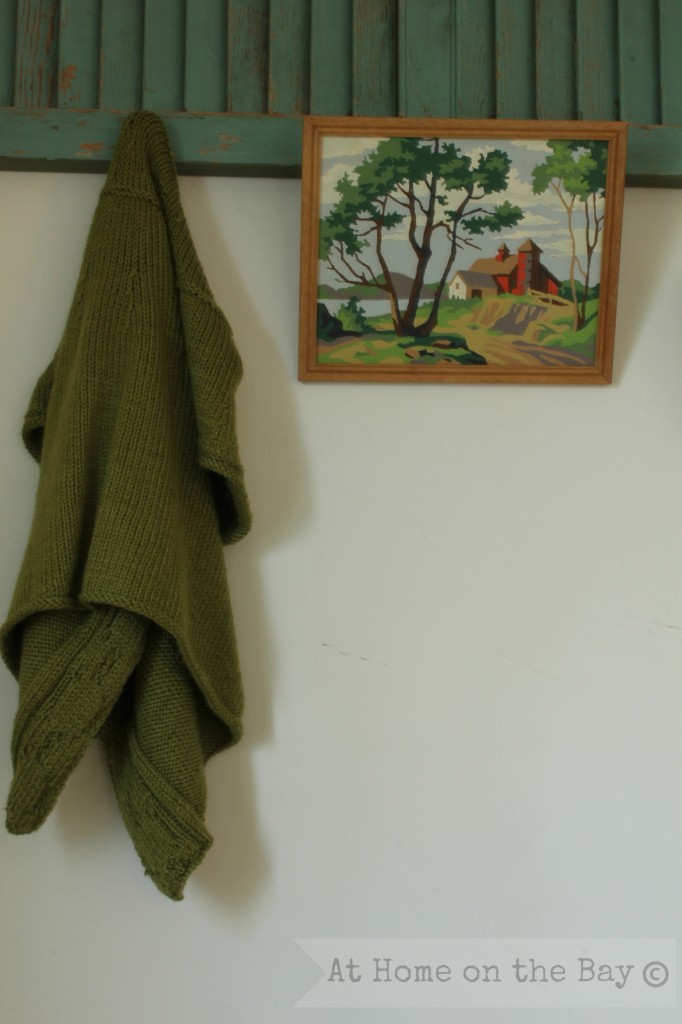 A few weeks ago I found the little beauty above at an indoor flea market for $8.00.  It was under glass, so I took the glass off to reveal the paint, and suddenly I had the beginnings of a collection.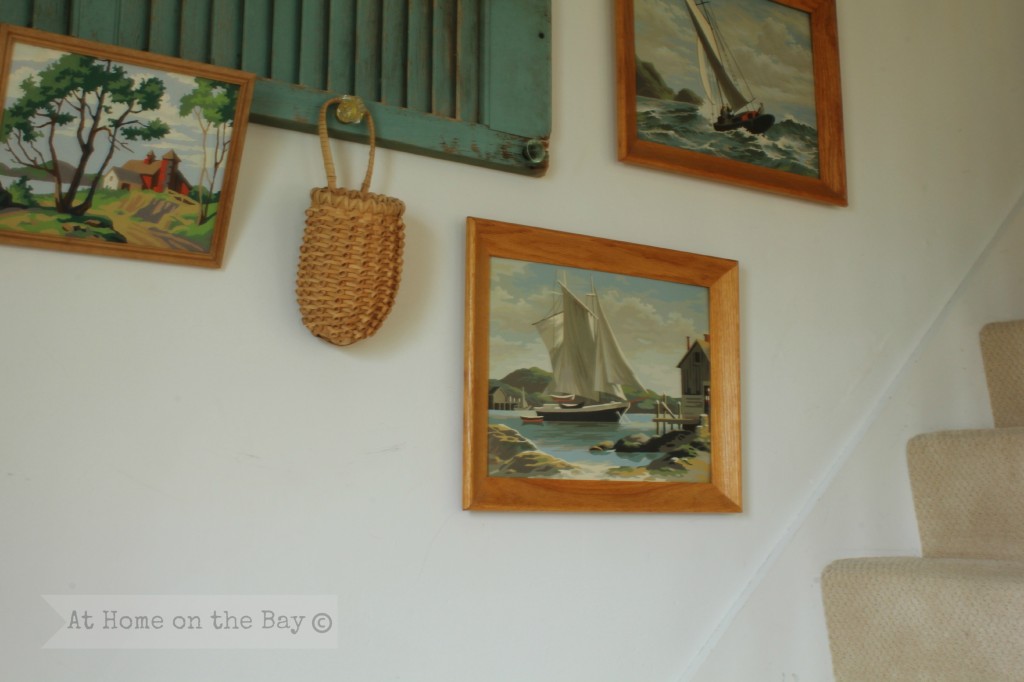 I wish yard sale season wasn't over, because I'd really like to search for some more paint by numbers to add to the wall.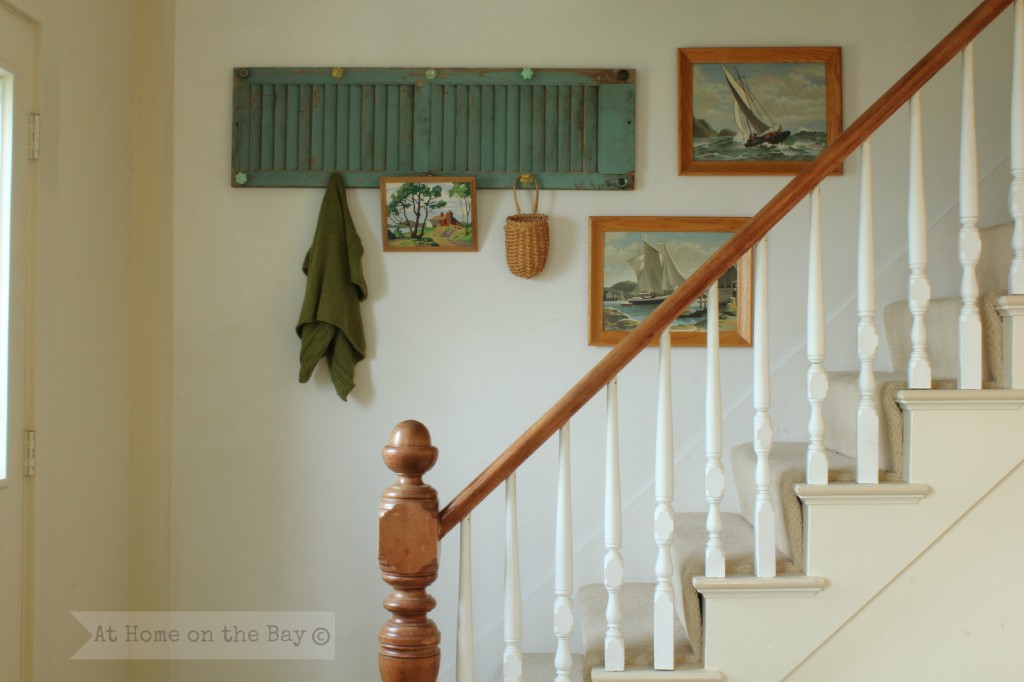 Here a few more paint by number galleries that are inspiring.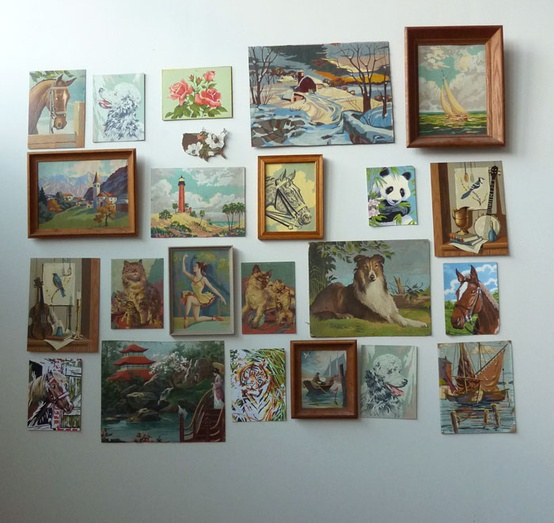 Haute Nature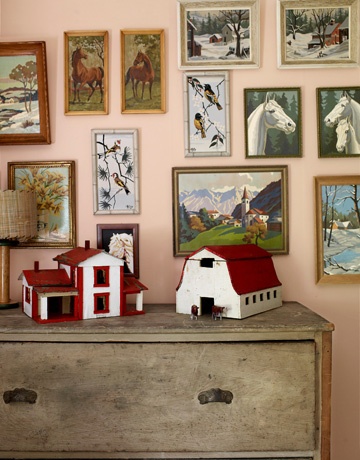 Country Living 
I think the hardest part of collection is letting it grown organically over time.
Sharing with: