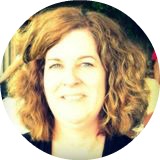 Contact Mary: athomeonthebay(at)gmai(dot)com
Welcome to At Home on the Bay where I share my passion for decorating with creative and practical ideas for the home that won't break the bank. You will find DIY craft and sewing projects with step-by-step picture tutorials, along with budget-friendly home décor, recipes, and thrifty finds.
I believe that making a warm and comfortable home for your family can be fun and inspiring all while done on a budget. As a wife and mother of four grown children, I have had the opportunity to put my passion to work making our house a home for years. I love to share ideas but also to make design approachable and doable, by offering practical tips, advice, and step-by-step instruction.
I hope you will join me in my decorating adventures on the beautiful Downeast coast of Maine, where inspiration is found at every turn, and in our new home in Cleveland, Ohio.