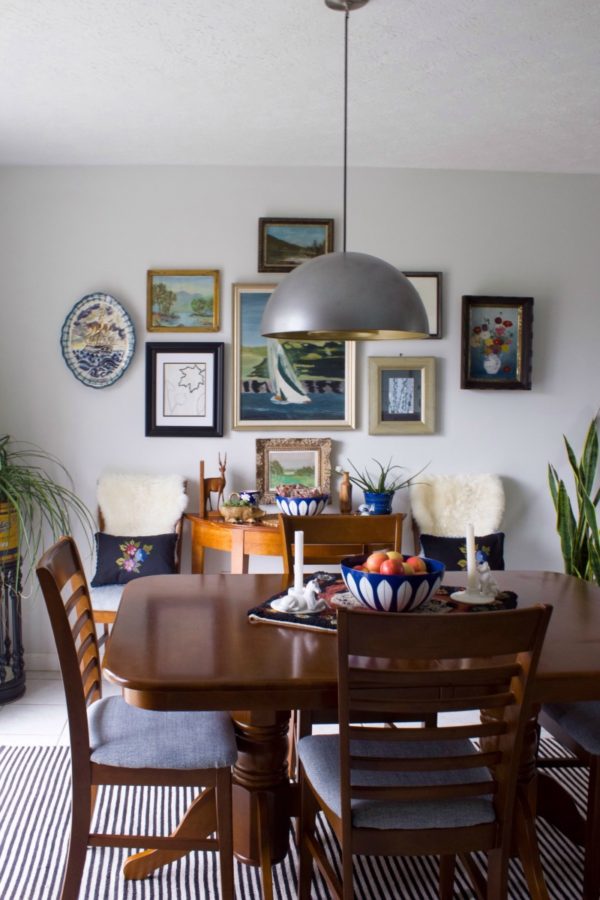 Life can be so ironic and it certainly seemed to be that way for me in 2017. It was the year I did the least amount of decorating, but it was the year both of our homes were featured in some form. Our Maine house was featured in the Spring/Summer issue of Vintage Style magazine, and our Cleveland home was featured on Design Sponge. It was pretty exciting to say the least.
I opened my Etsy shop in April and I started a 100 day painting challenge. Here is a short video of some of my daily paintings.
Mostly, I spent the year taking back my health by eating cleaner, exercising and removing as many toxins from my daily life as possible. If that is something that interests you, let me know and I can share more about my favorite recipes and ideas.
In 2018, I'm planning on painting more. I started the year off with the Daily Painting Challenge: 31 Patterns to Paint with Lisa Congdon. It's been amazing learning from Lisa. If you haven't tried out CreativeBug, it is truly a fun way to learn new craft techniques. I believe they offer a 14 day free trial. In February, I'm going to take a class in person with Jennifer Orkin Lewis of August Wren which I am really excited about. She is one of my artist crushes. I've taken her classes on Creative Bug as well. The other place I've been taking painting classes from artists I love is Skillshare. It's another great online learning site and they are offering three months for $0.99. You can't beat that deal.
I'll be adding more prints to the shop starting this week. One print is of  some apples I painted a few summers ago. and the other is from my painting sketchbook. Both were requested by readers. I'm always happy to take requests.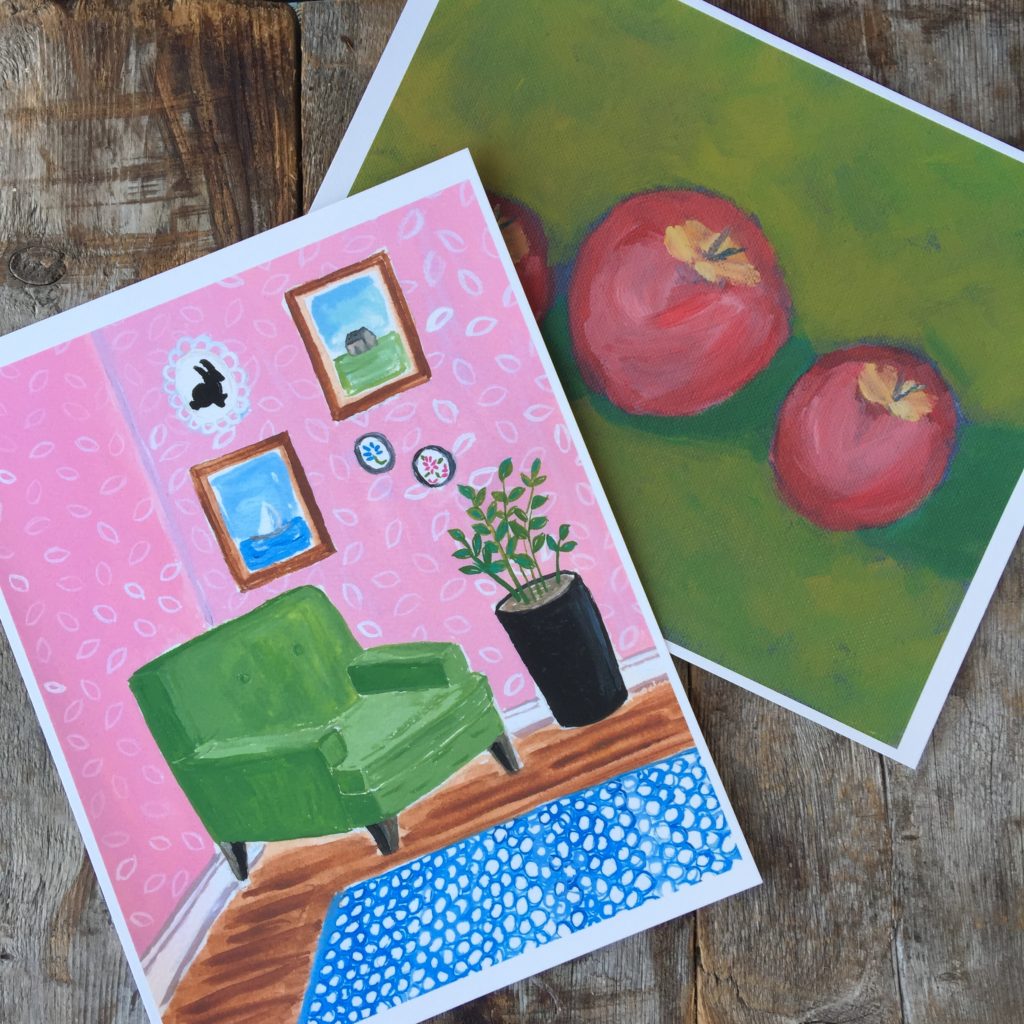 In other news, we are planning on putting our home on Blue Hill Bay up for sale. We are not sure if it will be the Spring, Summer or Fall, but it is in the plan for the year. I'm a little sad about it, because it is the place were this little blog was born, but it is time. We thought we would get there more than we have in the past few years after our move to Cleveland. It just didn't work out like we planned. Seasons change.
I'm hoping 2018 will be a year of getting my creativity back on track. Wishing you all the best too.