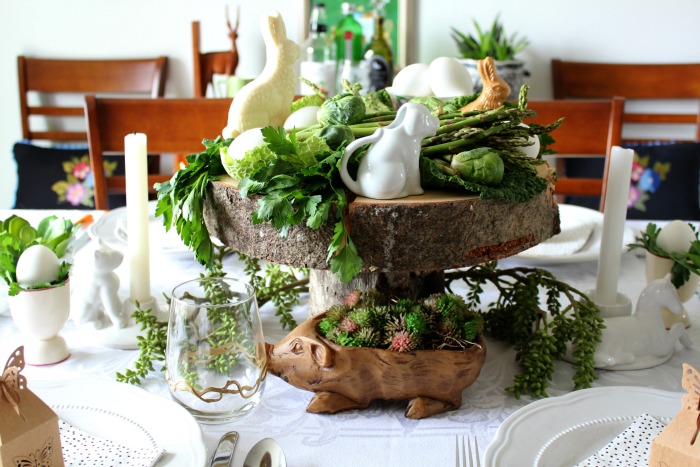 Edible Easter Tablescape

This year I am doing an edible centerpiece for our Easter table. My plan was to use things I already had around the house to set the table. I started with a white tablecloth. It belonged to my mother-in-law, and I love incorporating something that was hers into our holiday table settings.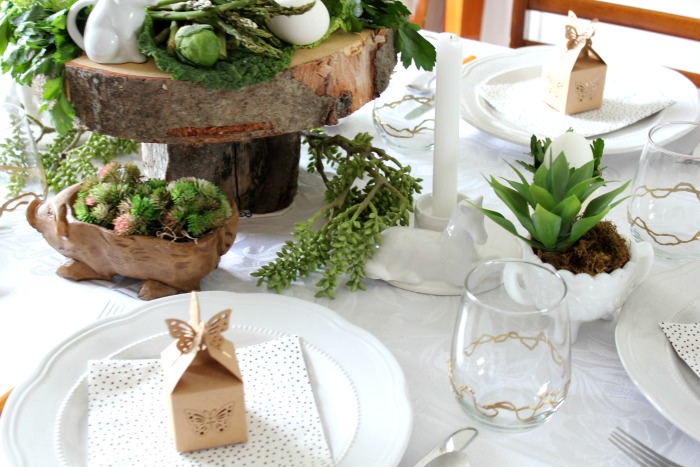 The wooden stand is something my husband made for me last year, when we cut a tree down. He saved some pieces to make a woodland cake stand. I love the chippy bark and cracks. I added some succulent plants that I gathered from around the house.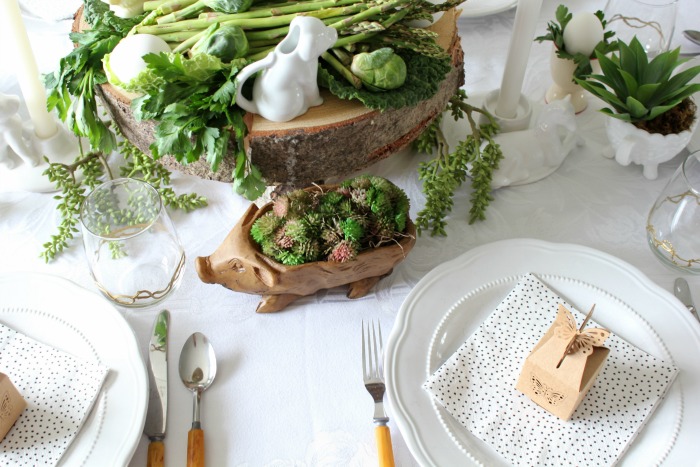 I used our everyday white Pottery Barn plates. I picked them up years ago at the outlet store. Then my favorite vintage bakelite flatware was added.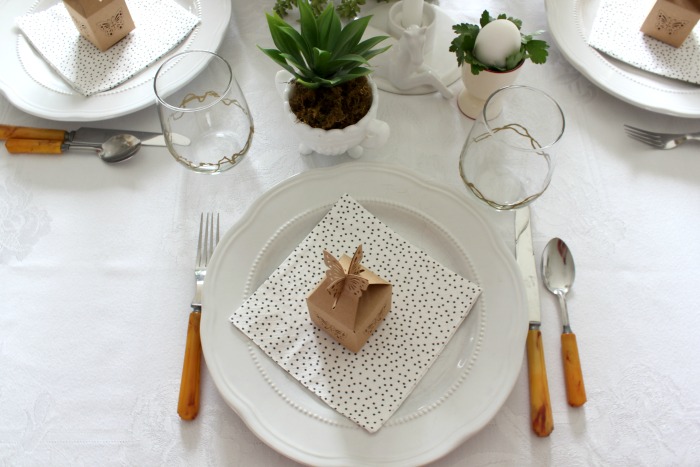 I bought some cabbage, asparagus, parsley, brussels sprouts, eggs and chocolate bunnies. I spent $15 on the supplies. Fifteen dollars, people!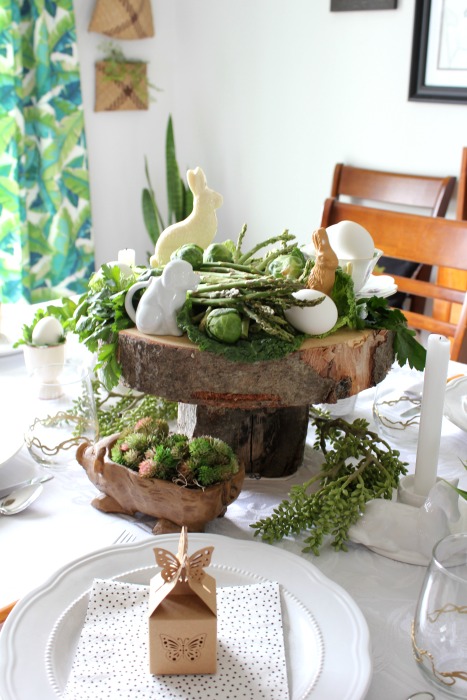 I hard boiled the eggs and layered them with the asparagus and brussels sprouts around the bunnies on top of a layer of cabbage. I tucked sprigs of parsley here and there. It was super easy and it's edible!
Details
Tablecloth – vintage
Plates – Pottery Barn Outlet
Bakelite Flatware – vintage
Gold Wrapped Glassware – tutorial here
Napkins – DesignLoveFest for Cheeky available at Target
Butterfly Candy Favor Boxes – David Tutera (no longer available)
Edible Centerpiece
cabbage – $2.50
asparagus – $2.50
parsley – $1.00
brussels sprouts – $1.00
eggs – $2.00
chocolate – $6.00
I can't remember if I told you this was EDIBLE! I love when nothing goes to waste.
Happy Easter Friends!