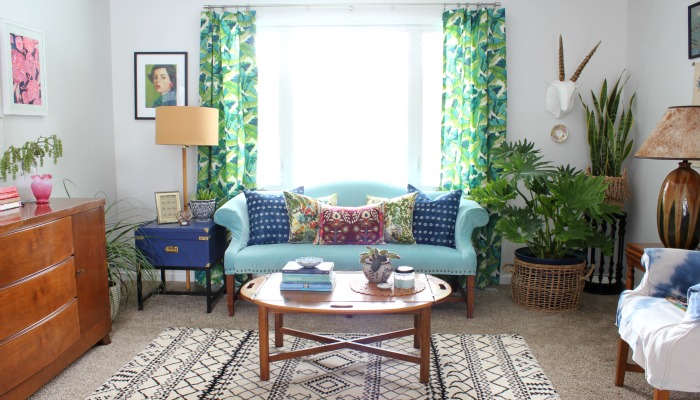 Living Room Refresh
I received a Janet Hill art print as a gift for Christmas and it lead to a whole refresh of my living room. I just think this time of year lends itself to little changes with things like resolutions, new beginnings and (not to mention) snowbound days. After all, the same thing happened last year. It gets me through the winter doldrums.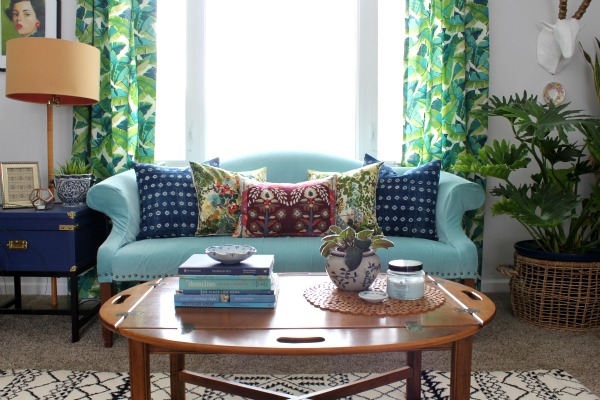 The furniture is back in the same place as last year, although I've been know to move it around on a whim. One of the big changes that set the stage for the rest of the room is the new curtains. The old curtains were needed in our family room, but that is a post for another day. I had pinned this fabric, which is Richloom Balmoral in the opal colorway, to my Fabric Love – Home Decor board on Pinterest a year ago. I thought it was so pretty. Then in October, I saw the fabric made into curtains on Maggie Overby's blog, and quickly fell head-over-heels in love. I bought the fabric in November, but it just sat there and sat there for what seemed like forever. I would hold it up to the window to see how it looked in the room, and stand back. Sometimes, I would feel like maybe it was too much, so I'd put it away. Then Christmas came and went and it was suddenly January. I was doing the January cleaning and rearranging and hanging the Janet Hill portrait (which had similar colors as the curtain fabric), it was then that I decided to go for it and make those curtains. I love them!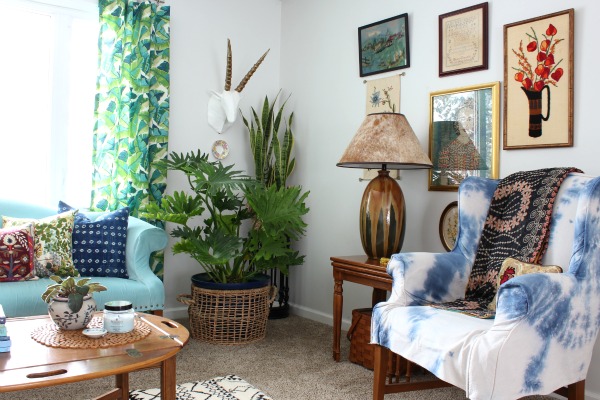 In the summer I played around with indigo tie dye. Nothing was safe. Pillow cases, table runners, napkins and cotton fabric were all fair game. Finally the drop cloth slip cover I made for the wing chair ended up in the pot. I was nervous when I added it to the dye bucket, but it came out better than I expected.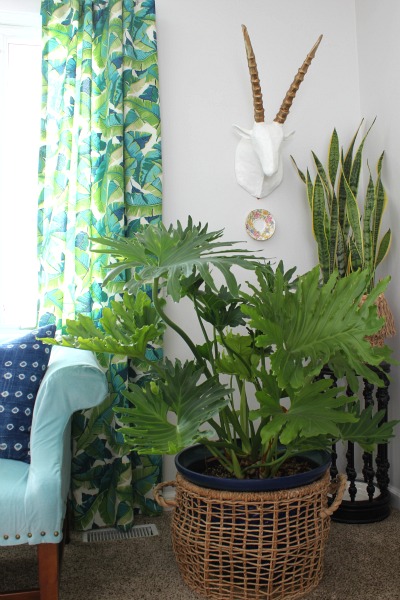 I've been investing in plants. I talked about it in this post. I love the way they add life and fill up a space. I would love to buy a fiddle leaf fig plant, but I hear they are very temperamental.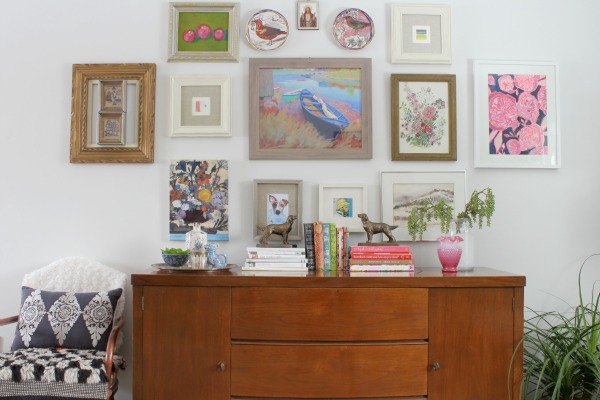 I added a few pieces to the gallery wall …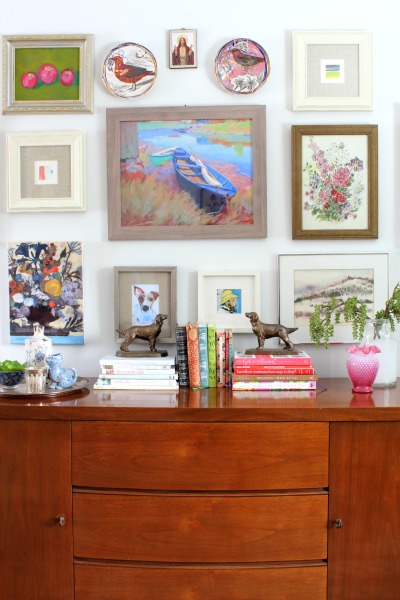 and rearranged the books on the buffet.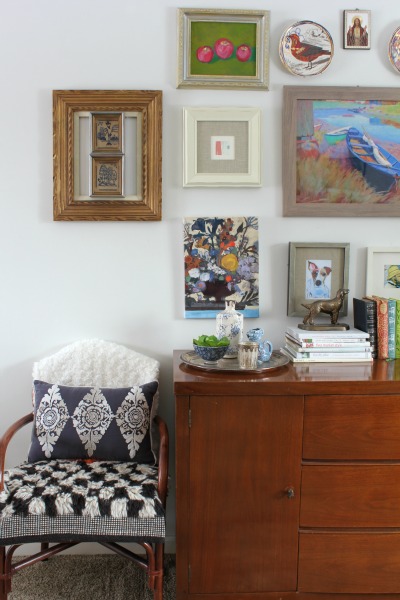 I shopped the house for artwork, pillows, throws and decorations. I made a few more pillows from a vintage indigo cloth I bought from ShopFleaMarketFab and some vintage fabric I bought at a yard sale this summer.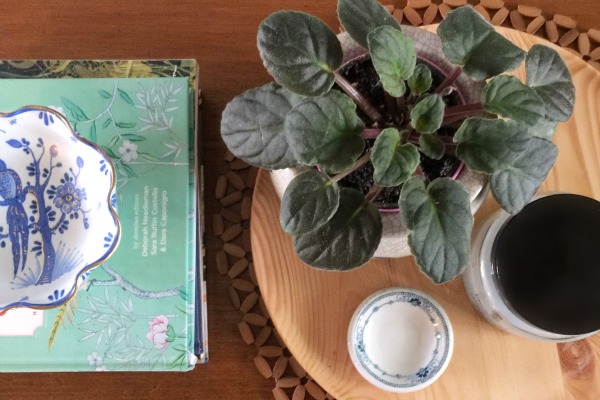 I really like how it turned out. I think I will keep it like this for a while.
Did I just say that out loud?

P.S. The rug is from Target.
Sharing with: Thoughts From Alice