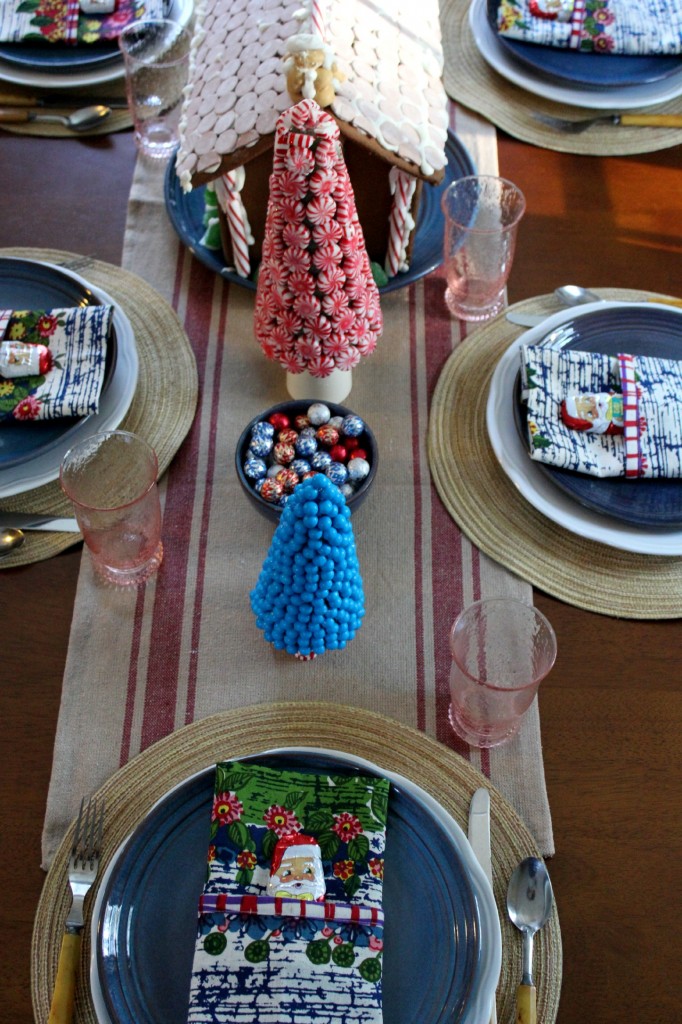 Candy Land Christmas Tablescape
There aren't any flowers on this Christmas table, but there is plenty of candy because this tablescape is for the kid in all of us.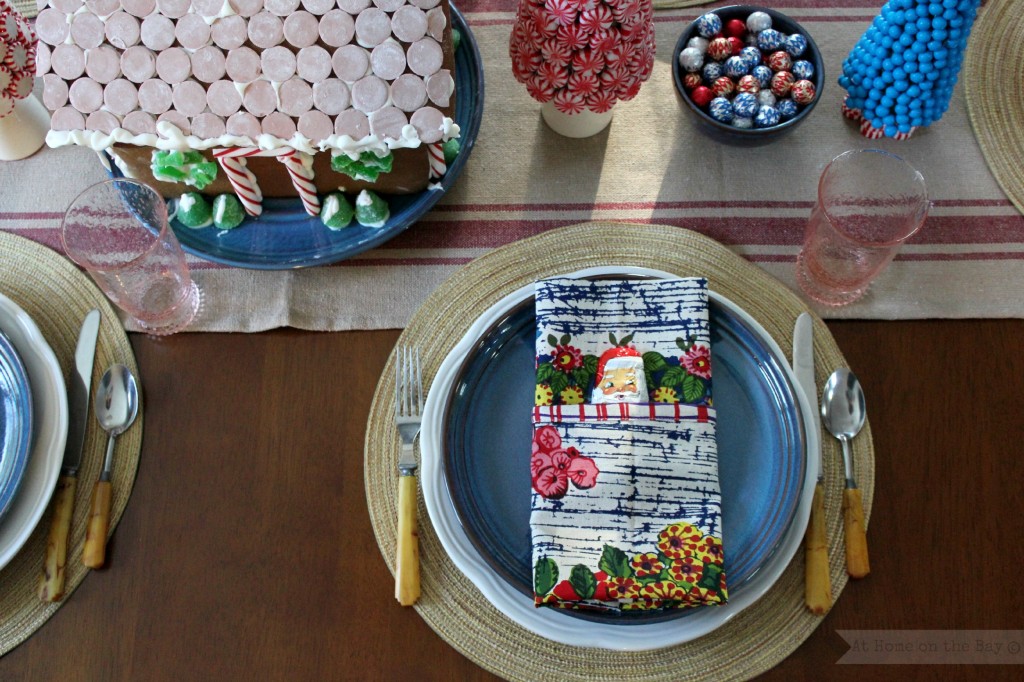 The gingerbread house makes its final appearance at the Christmas table.  It's destiny is dessert.  I hot glued peppermints and blue candy from the party store to styrofoam trees.  Egg cups were used as tree stands for the peppermint trees and mints were used as trunks for the blue candy trees.  Small bowls of chocolates wrapped in red, white and blue foil continue the patriotic theme of this year.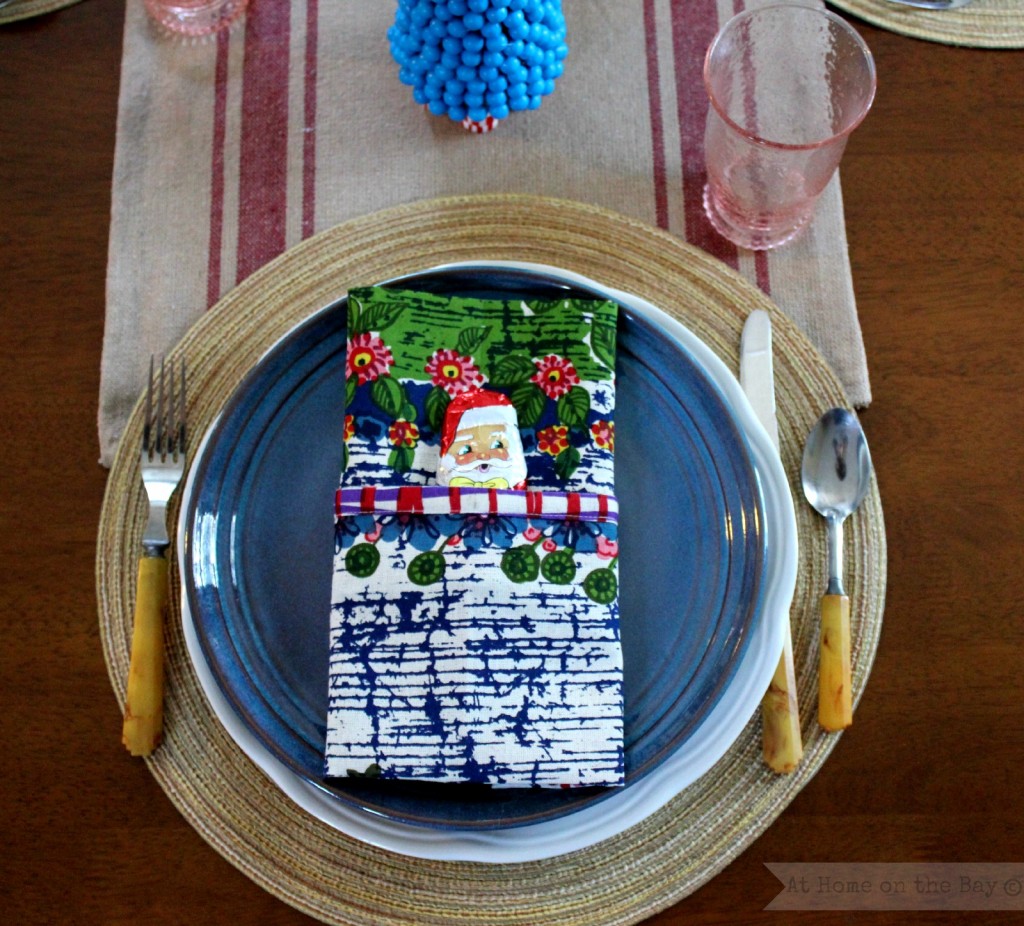 I folded the napkins into a simple pocket fold and a chocolate Santa peeks out of the pocket for each guest.  The blue plates and bowls are from a local Blue Hill pottery shop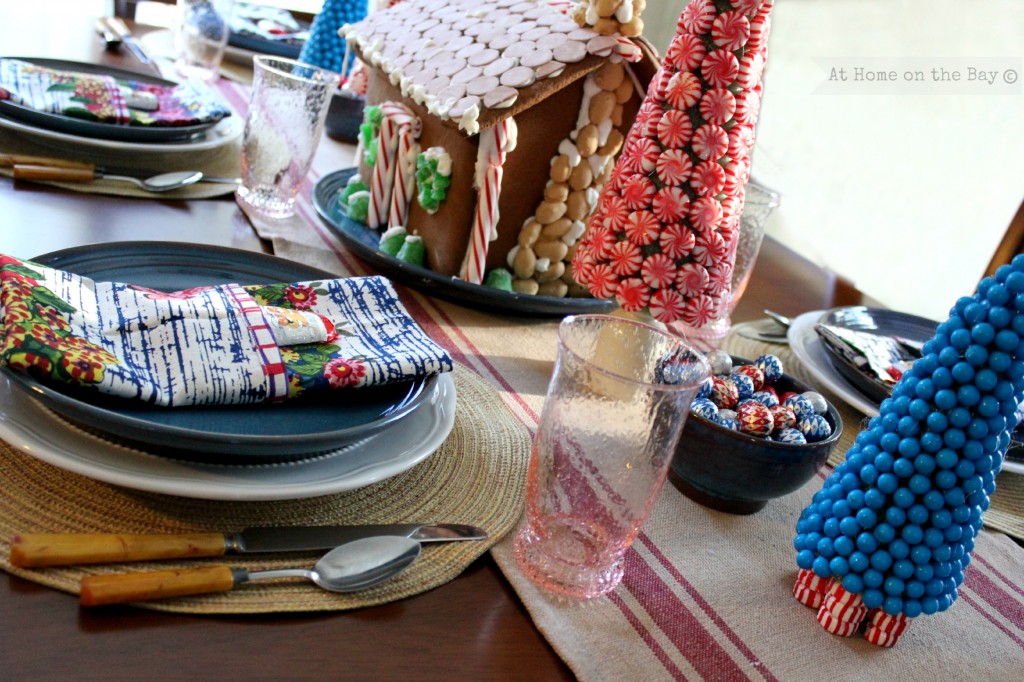 I am hoping my guests will enjoy spending some time around this table enjoying each other's company.
"The children were nestled all snug in their beds, while visions of sugar plums danced in their heads."
Twas the Night Before Christmas by Clement Clarke Moore