Candy Melts Rose Cake Toppers
These edible rose cake toppers are made with a combination of pink and white candy melts
 with gold sugar crystal
 centers. They are fun to make and really dress up a cake or cupcakes. The recipe is similar to the sunflowers I made last fall.
You will need: Pink and white candy melts, gold sugar, mini cupcake liners, two microwave safe bowls, cookie sheet, two spoons, a knife and a small brush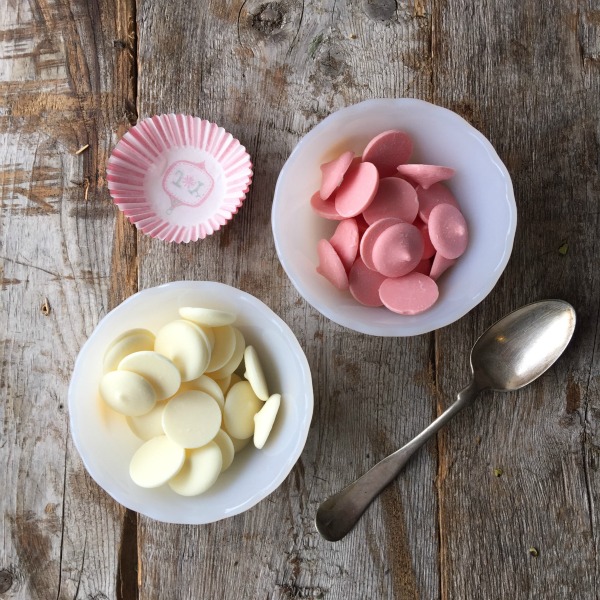 Makes about 10 roses: Slightly press open 20 mini cupcake liners and place on a cookie sheet. Place 3/4 cup each of the white and pink candy melts in separate bowls and melt according to package directions.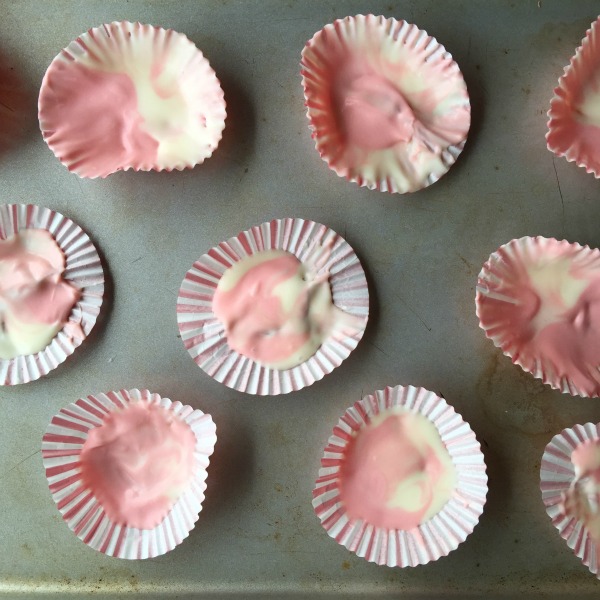 On 10 of the mini cupcake liners, place a small spoonful each of the white and pink melted candy and spread it to the outside edges of the cupcake liners. On the other ten cupcake liners, use less of the candy melts and spread to about the halfway mark on the liners (see above). Place in the refrigerator for about 15 minutes to harden.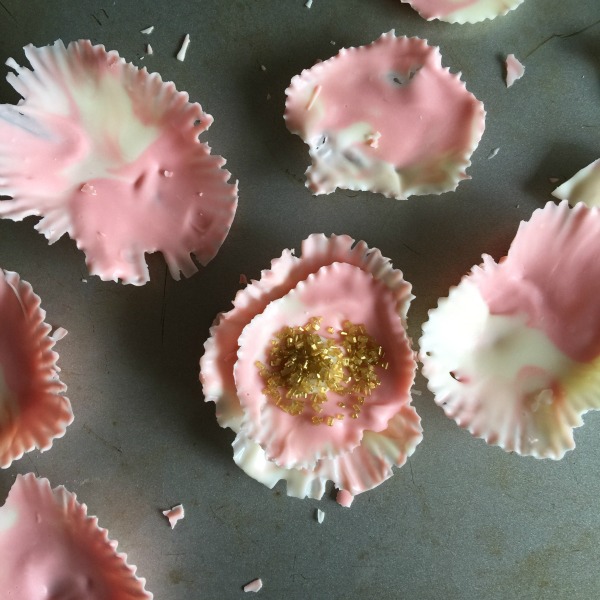 To assemble the roses: Peel the cupcake liners away from the hardened candy shells. Don't worry if some of the "petals" break. I found that the imperfect roses look the best. Remelt the leftover candy melts. Attach the small petals to a large petals by using the melted candy melts as "glue". Use a knife or spoon to put a little of candy melt on the back of the small petals and gently place them on top of the large petals.  For the centers, spoon a small dollop of candy melts into the center of the roses and sprinkle the gold sugar on while the candy is still melted. Once everything is set you can use a small brush to brush away loose sugar.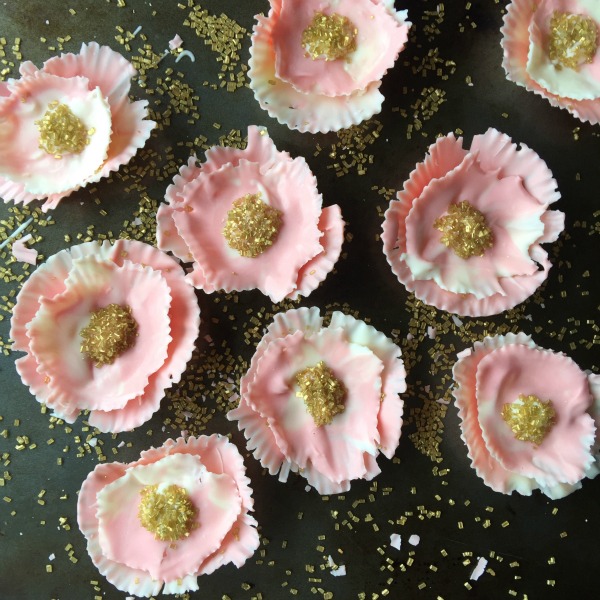 I only used about a half a bag of each color, so I think you could make at least 20 using the entire 2 bags.
I added them to a spice cake with pink tinted cream cheese frosting. I think it would have been just as nice white the plain white frosting too.
Enjoy!