Flea Market Curiosities
With Halloween approaching next month, I thought I'd share some of the curiosities I saw at the flea markets this summer. Curiosities are strange or unusual objects, and there are plenty to be found at swaps and fairs. This summer was not lacking in peculiar object spotings.  There were scary looking puppets with calico dresses that I am sure I've seen in a horror movie.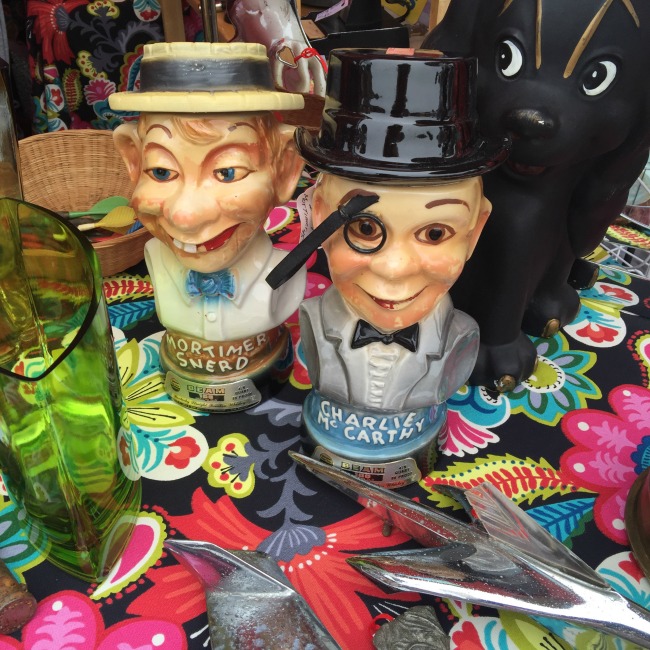 Halloween horror movies have taken all the fun out of ventriloquist dummy replicas like these of Mortimer Snerd and Charlie McCarthy. I did not look them in the eye. 😀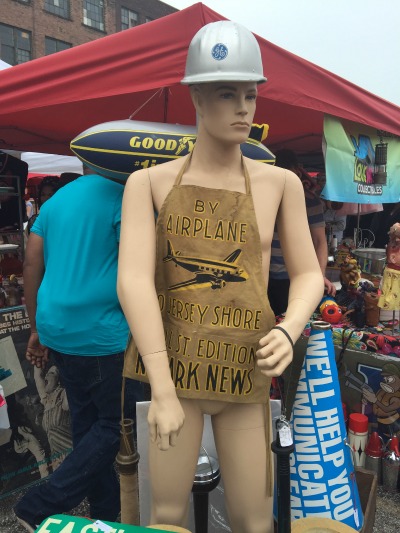 There were also some mannequins like this one wearing only a hardhat and apron. Now that is curious.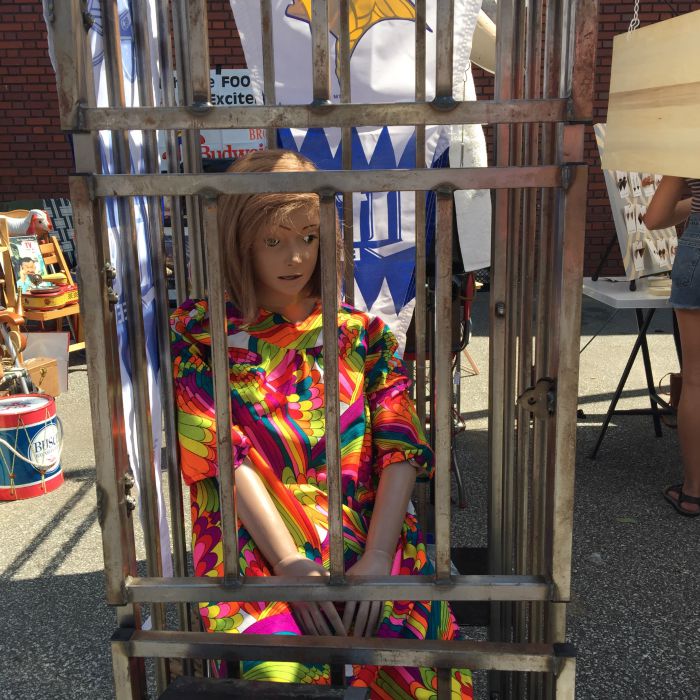 And here is another interesting display – a caged mannequin with a rainbow dress. Hmmmm.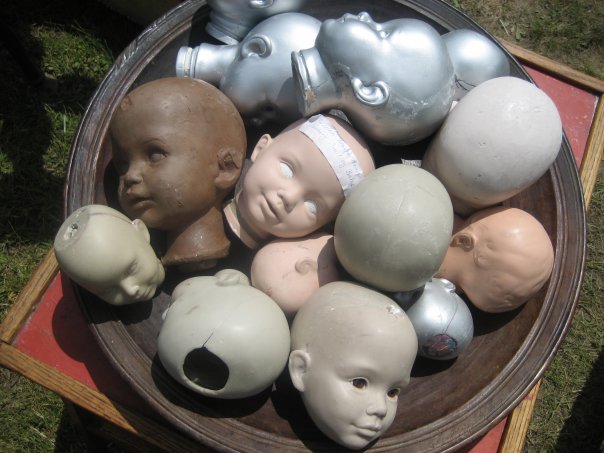 But this bowl of broken doll heads wins the prize for the most disturbing in my opinion!
Have a happy day!