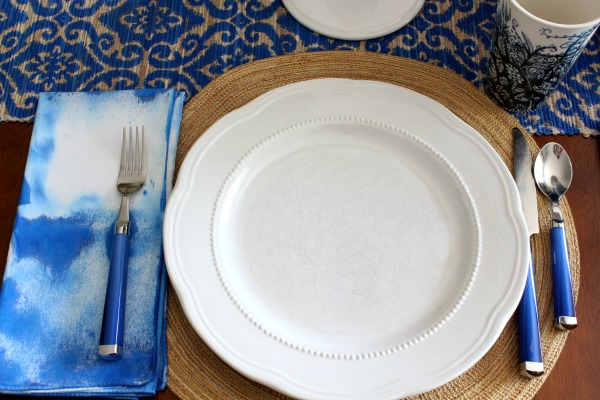 Easy Tie Dye Napkins for a Summer Table Setting
This weekend I had a little fun with tie dying napkins. I used a product called Tumble Dye, and it was so easy to use. It comes already mixed in a spray bottle. It is water based, non-toxic, permanent and you don't need gloves. I found it at Hobby Lobby, but I'm sure you can find it at any craft store. This would be a perfect project for the kids.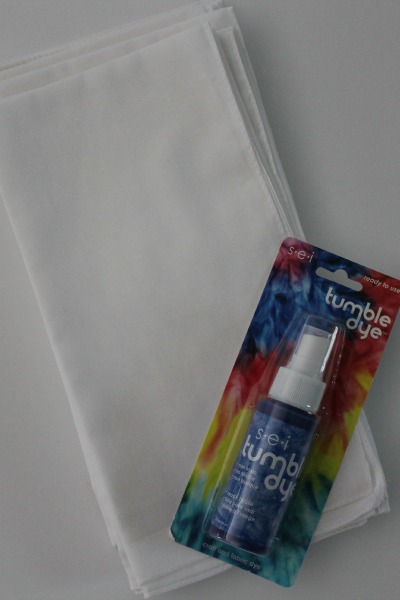 Supplies:
6 – White Cotton Bandanas
1 – 2 ounce bottle Tumble Dye – (I used Blue Berry)
Step 1: Wash the bandanas. While still damp, fold in half and then fold down into fourths. Do this step one more time. Your bandana will be folded into sixteen squares. Place on protected surface. (I did this project outside on top of cardboard.)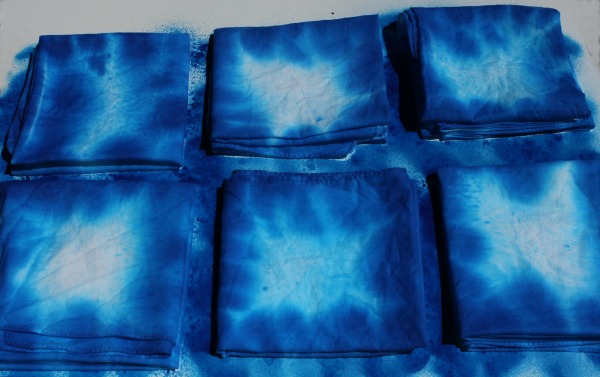 Step 2: Spray edges of damp bandanas with Tumble Dye. Unfold and refold the bandana several times to get all sides of the squares.
Step Three: Let the bandanas air dry. Once air dry, place in the dryer for 20 minutes to heat set.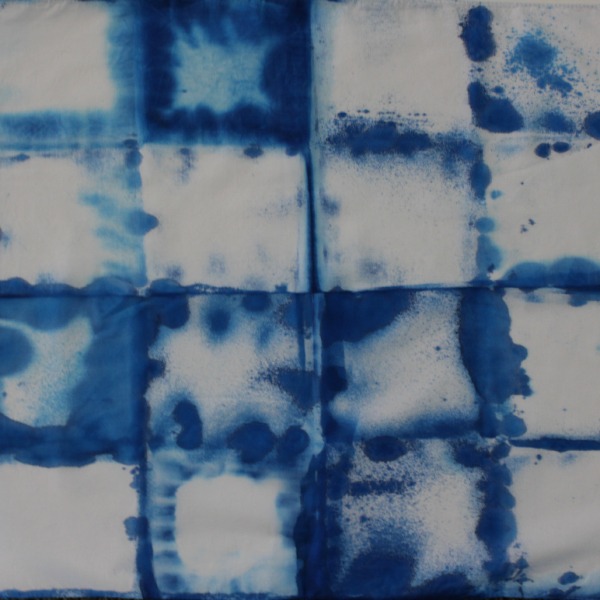 This is what the napkins look like unfolded.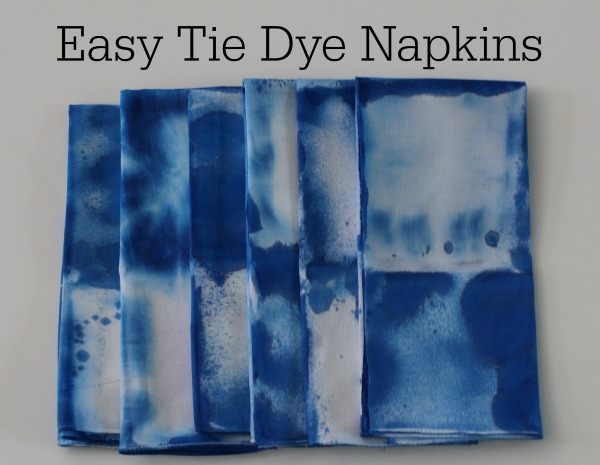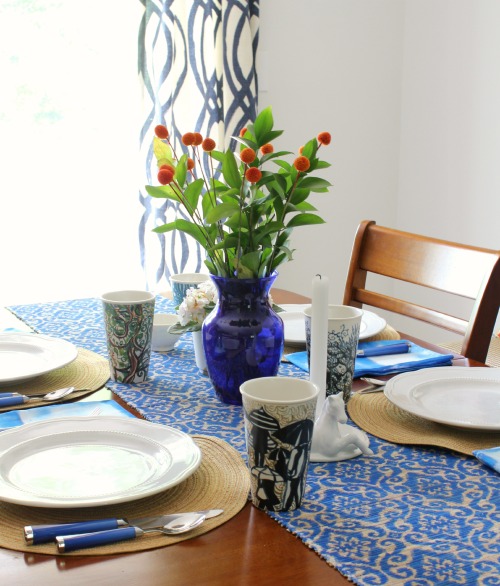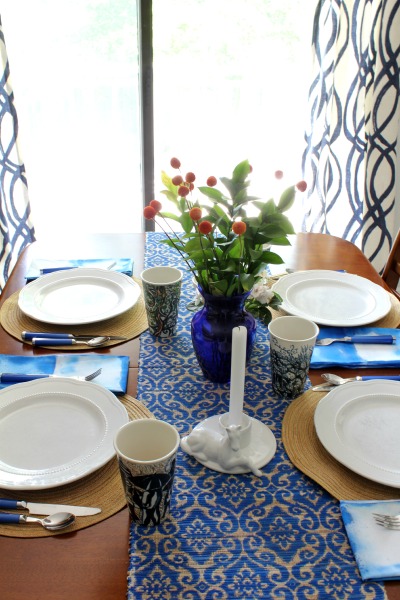 It's a fun way to dress up the table for summer!