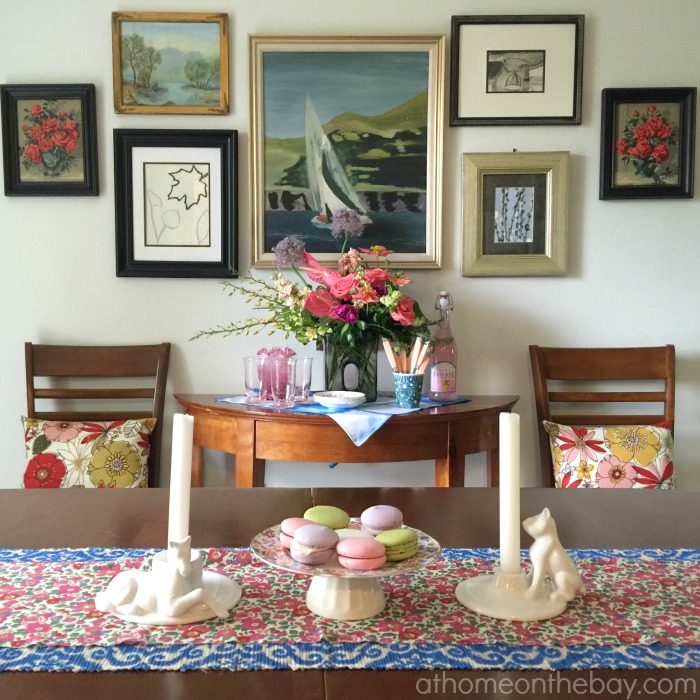 I have some news. It's good news for me, but maybe not so much for this little old blog. I got a job … a real job! It just sort of happened. It feels good to be working, but it has really cut into my creative time. That is why I haven't been around here much lately. I've been adjusting to my new schedule. I may not be as attentive to this blog while I acclimate. I did receive a beautiful bouquet of flowers and a tea towel for Mother's Day and it inspired me to do a little spring decorating this week … better late than never. Maybe I should call this the Late Spring/Early Summer home tour.
Spring Home Tour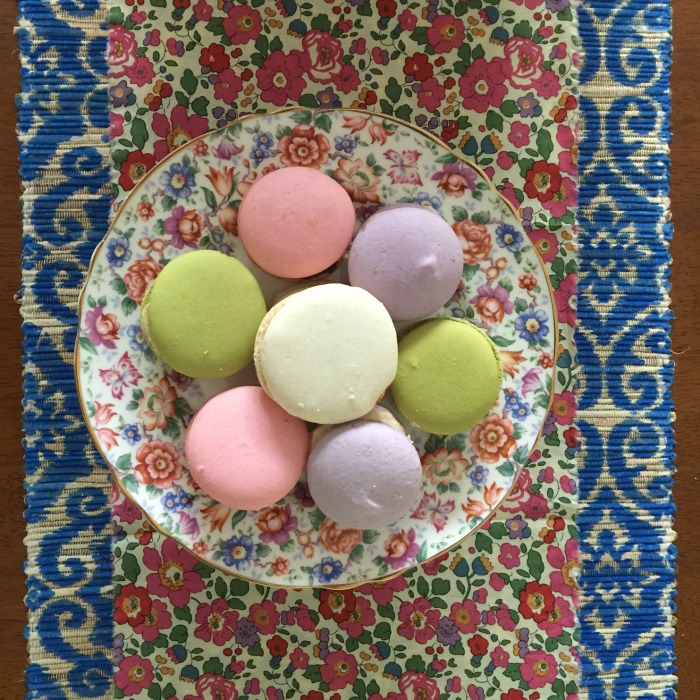 When I was in Boston a few weeks ago, baby sitting my grandson, I picked up some Liberty of London fabric. I used it above as a table runner on the dinning table. I love how the different patterns play off each other.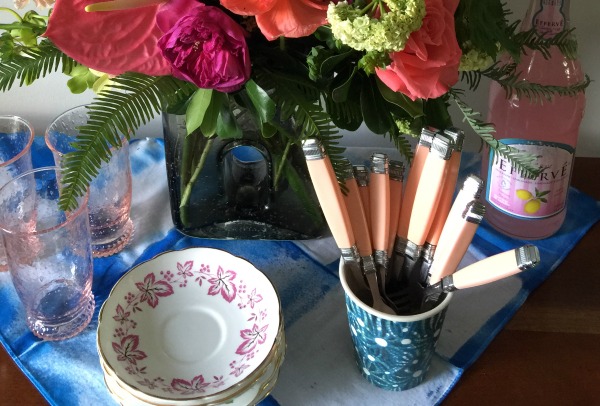 I brought out some flowery china and placed it on top of some indigo tie dye napkins for a summer look.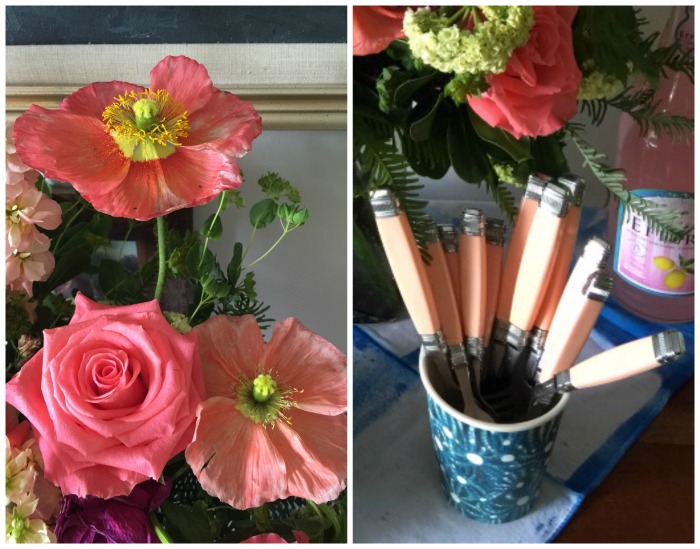 In the kitchen, I added some tea cups to the shelves in the kitchen and my new tea towel is hanging where I can see it. No one is allowed to use it yet. (Insert winks and smiley faces.) It is too pretty to use.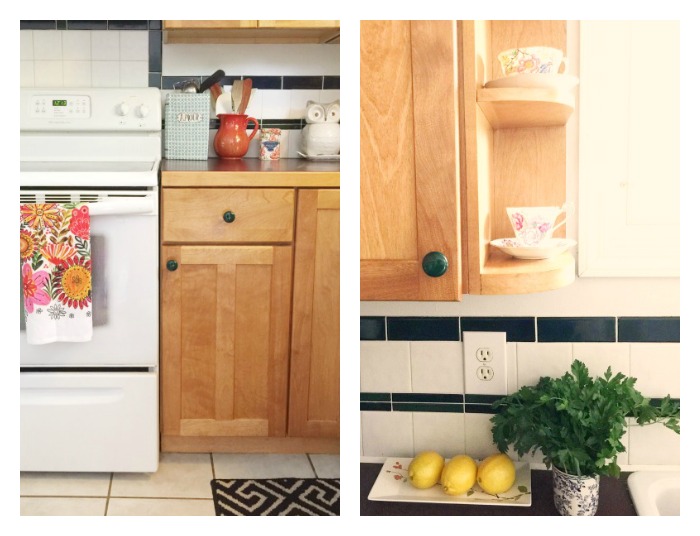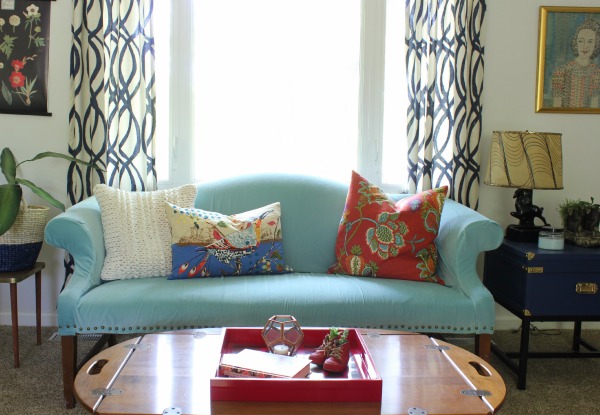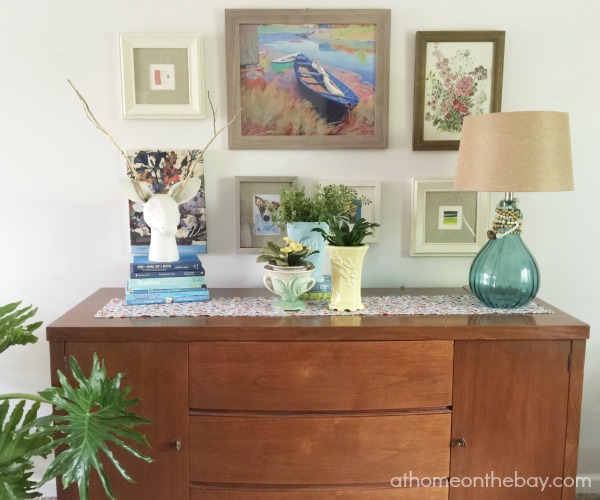 I added some more Liberty of London fabric to the top of the buffet in the living room, and wrapped some beads around the lamp base to give it a coastal vibe. I used a mix of necklaces and bracelets.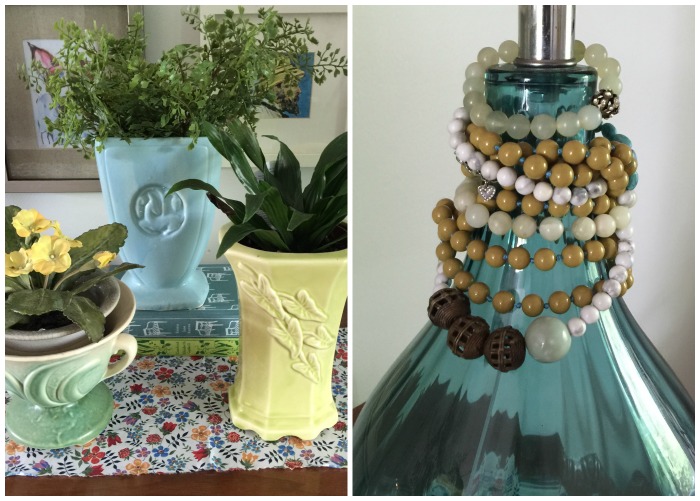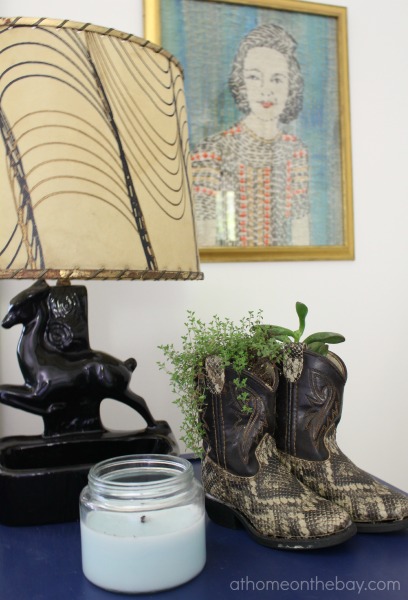 I found some cute children's boots and shoes that were perfect for planting succulents. The baby shoes are painted with red chalk paint and a clear wax finish. Succulents are perfect in these little shoes because they don't need a lot of water.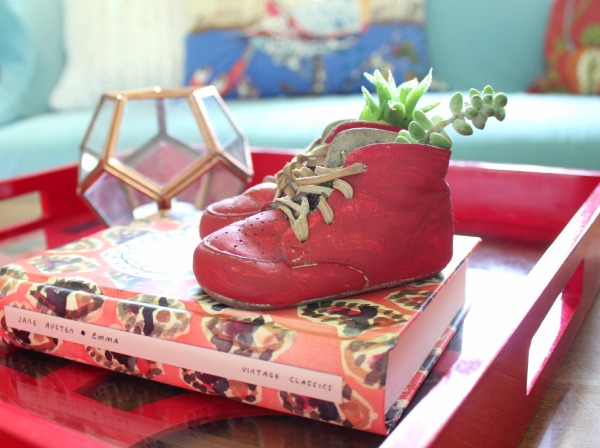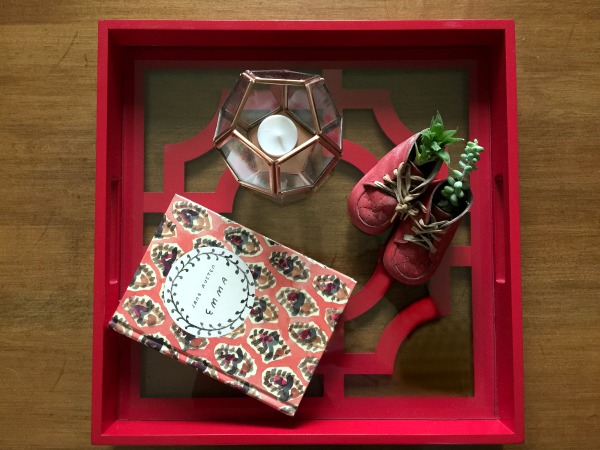 I am so grateful for those flowers and tea towel. They really inspired to make a few seasonal changes around the house. I hope you have a wonderful weekend!