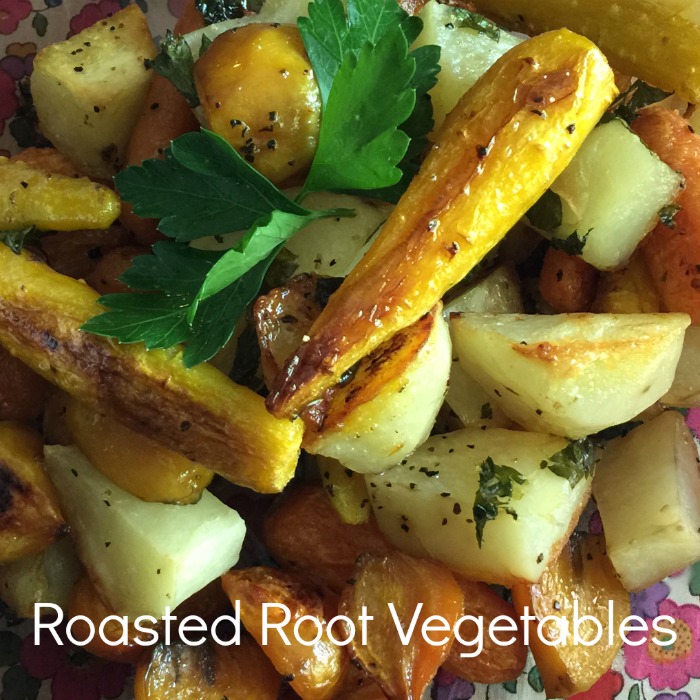 Last week I found the prettiest bunch of tri-colored carrots at the market. I bought them along with some golden beets. I decided to roast them with some potatoes and baby orange carrots for an easy side dish to roasted chicken.
Roasted Root Vegetables
We roast potatoes a lot. Sometimes I add carrots to them, so this time I added the beets, too. This is more of a technique than a recipe. You could substitute your favorite vegetables like brussel sprouts, sweet potatoes, or red beets. You can also substitute different herbs. Often we use oregano, red pepper and garlic. I like to mix a little melted butter with my oil for flavor, but you could use all oil, if you prefer. Use whatever you have on hand.
Ingredients I used: 3 potatoes, 12 baby carrots, a bunch of medium tri-colored carrots, and a bunch of golden beets, 1 T. chopped fresh basil, 1 T. chopped fresh parsley, 2 T. oil, 2 T. melted butter, 1/2 t. salt and 1/4 t. pepper.
Directions:
1. Pre-heat oven to 350 degrees F.
2. Peel the vegetables and cut into bite size pieces. I kept the baby carrots and tri-colored carrots whole because they were small. Place in a roasting pan. Mix even amounts of oil of your choice and melted butter and pour oven vegetables. Sprinkle with herbs, salt and pepper to taste. Toss to evenly coat vegetables.
3. Roast in a 350 degree F. oven for 45 minutes to 1 hour, stirring occasionally, until done. Serves four.
I love to serve this recipe with roasted chicken breasts. I use the same temperature and they have about the same cooking time, depending on the size. It's a perfect side dish!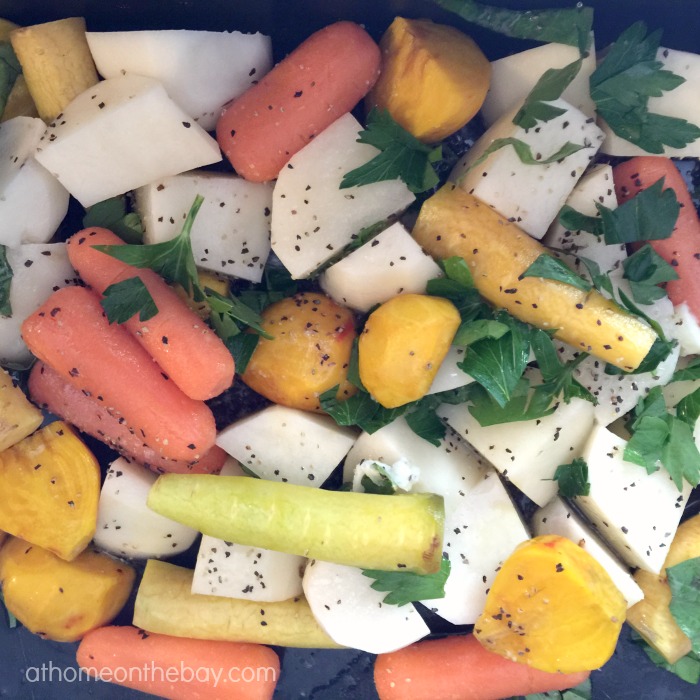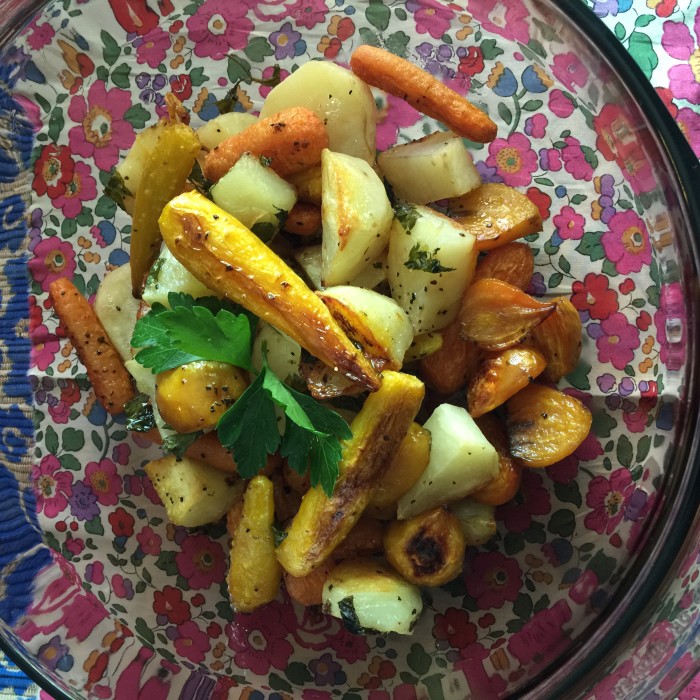 In other news:
I am working on a new cross stitch sampler. This one is from Alicia Paulson of Pozy Gets Cozy. It is called Midsummer Sprigs ABC Sampler. I am using the called for Weeks Dye Works threads. They are so pretty.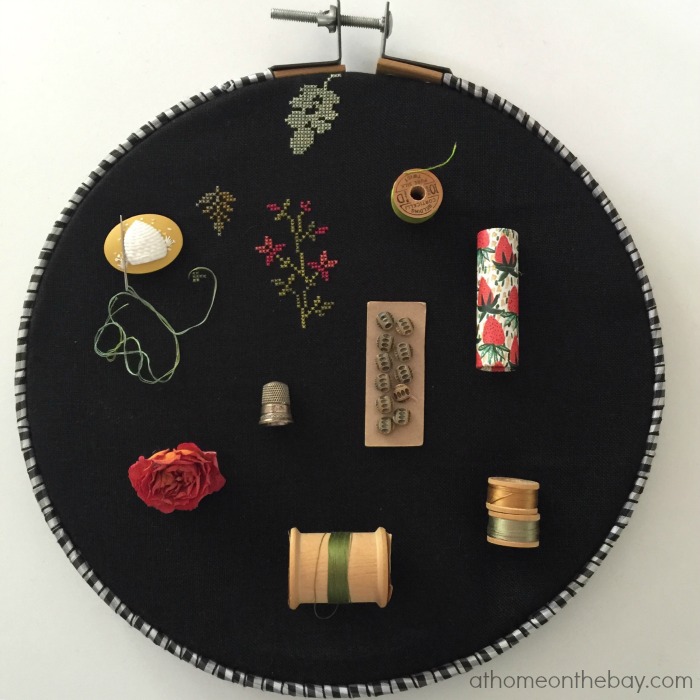 We are also working on refinishing two Danish mid-century walnut lounge chairs. These chairs have been in my family since my parents were married in the late 50's. They were in my mother's basement collecting dust, so I asked if I could have them and she said, "Take them. They are yours!"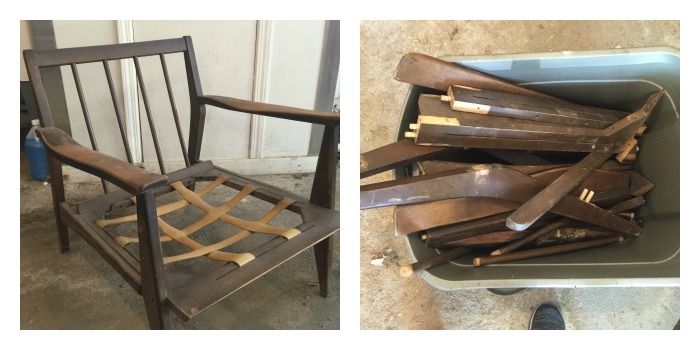 The left side of the picture is the before. They need some TLC. The finish is worn and they are a bit wobbly. My husband took one apart, so that we can strip it and put it back together. The right side of the picture is how the chair looks right now. We have a lot of work ahead of us. This may take a while!
Yay to the summer beginning! Enjoy your weekend.