The year that I got married, I worked with some women who were always working on craft projects at lunch. They worked on cross stitch patterns a lot.  I was intrigued, so they took me to the local cross stitch shop and I picked out my first project, which I soon discovered I disliked intensely. I thought my eyes were going to fall out making these tiny stitches. I finished my project and decided I would never do it again.  But these women, they kept working on their amazingly beautiful projects. Time went by … a whole year. I found out I was pregnant. The hormones must have taken over my good senses, because I thought it would be a great idea to make a Noah's Ark sampler for my baby. That was when I fell in love with cross stitch.
X Marks the Spot-A Cross Stitch Pillow
I haven't done any projects for a while, but when I found Annetta Bosakova's website, she had a free cross stitch pattern for Slovak Inspired Flowers. I thought it would be a fun little project and perfect for a cute pillow. I used a piece of black 12″ x 18″ Aida cloth from Hobby Lobby. The pattern was quick to stitch. I did a flower a night while watching TV, so it took three nights of Castle re-runs.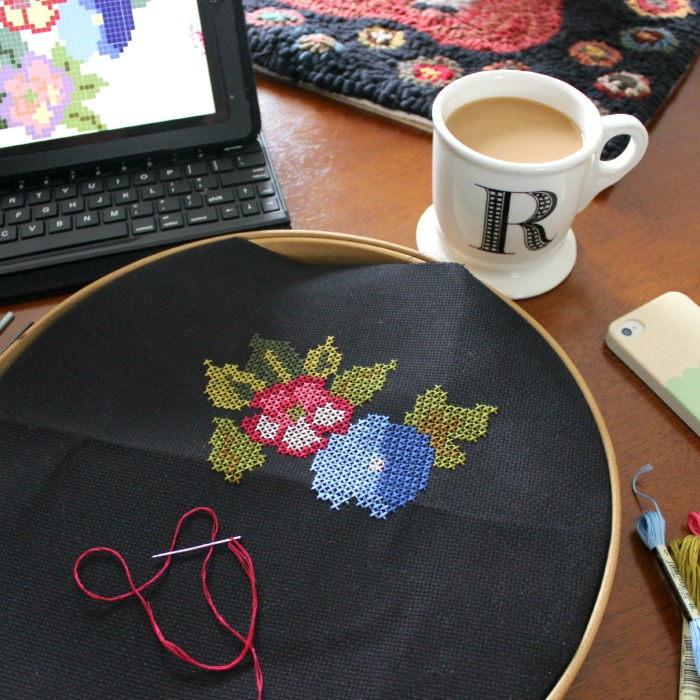 Once I was completed with the stitching, I blocked the finished piece. I added some blue ric-rac  to the edge and made a pillow.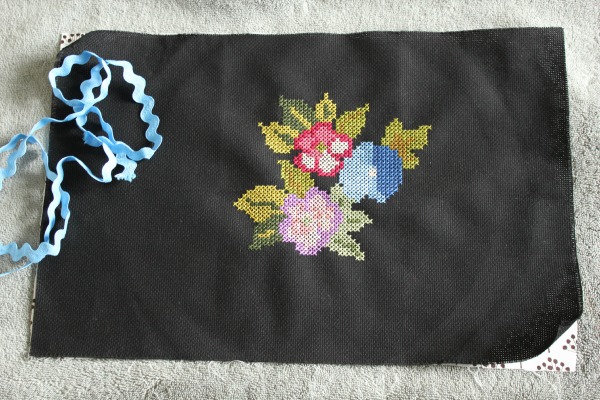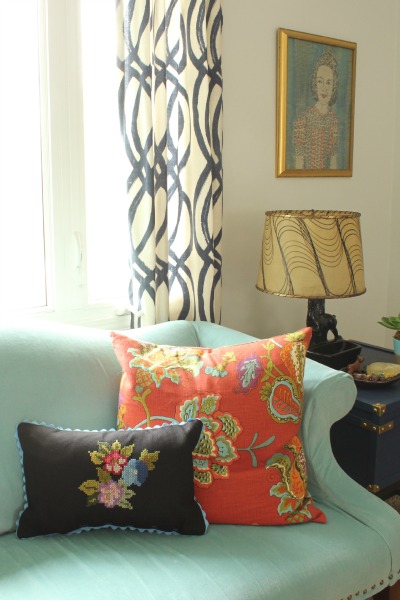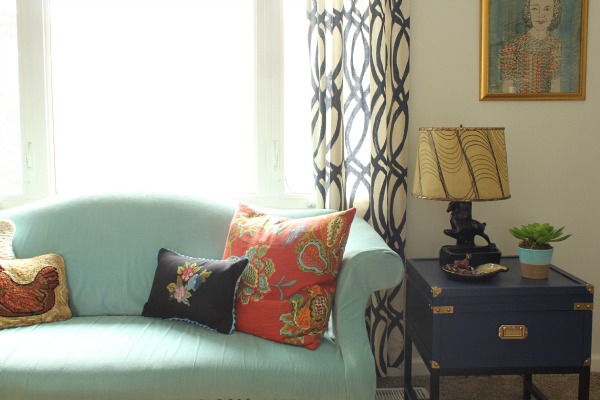 It is such a fun little piece! Have you even tried cross stitch? This is a perfect starter project.
Here are some tutorials about cross stitch from DMC.