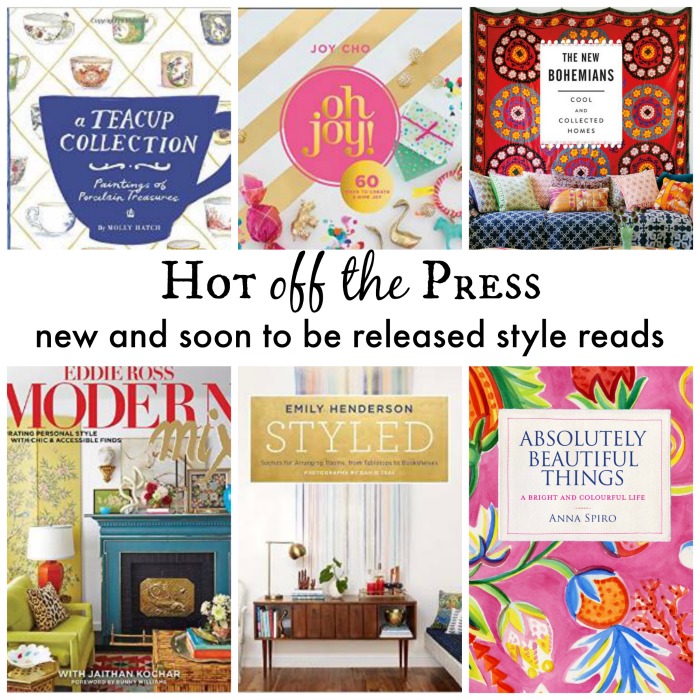 Are you in need of some fun new design books? Here are several new or soon to be released style books that I don't think I am going to be able to live without. Well, that might be a little over dramatic, but I do think they will be full of inspiration and not to mention look great on my coffee table, when I am not turning the pages.
Hot Off the Press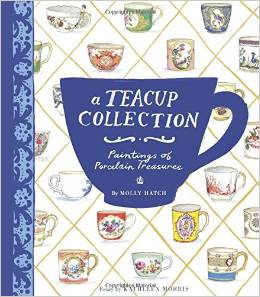 A Teacup Collection: Paintings of Porcelain Treasures
 by Molly Hatch
I met Molly Hatch at a pattern design class she was teaching when I went to Seattle last fall. She is very talented and so sweet in person. Her newly released book is full of her beautiful artwork. I can imagine pages of her colorfully painted teacups would be wonderful framed. Here is a peek of a few from Molly Hatch's website.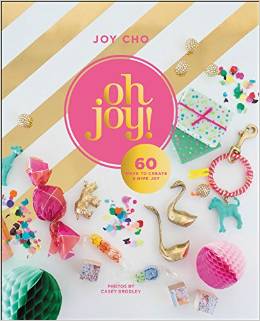 Oh Joy!: 60 Ways to Create & Give Joy
 b Joy Cho
Released last week, this book looks like so much fun. There are all kinds of projects in this book – home decor ideas, party ideas, recipes and gift ideas.
From the publisher: A colorful, inspired guide to help anyone bring joy and whimsy into their lives, Oh Joy! is filled with quick, fun, and stylish projects from home décor to food to fashion. For me, it's the small things that can make a big impact, like making a sweet statement with alphabet-shaped fruit, customizing a gift with pop-up wrapping paper, or brightening your home with quirky floral vases. I want to help you make your world a happier, prettier place, and give you inspiration to make beautiful and joyful things for others as well!

The New Bohemians: Cool and Collected Homes
 by Justina Blakeney
I am partial to bohemian style, so this book by Justina Blakeney (released yesterday) is right up my color loving, eclectic style alley. This book sounds so fun and interesting.
From the publisher: The New Bohemians explores 20 homes located primarily on the East and West coasts. Exclusive interviews with the owners, 12 DIY projects created by Blakeney and inspired by objects found in the homes, and a "Plant-O-Pedia" offer insight into achieving this aesthetic. In addition, each home is accompanied by an Adopt-an-Idea section that offers general decor, styling, and shopping tips for easy duplication in your own home.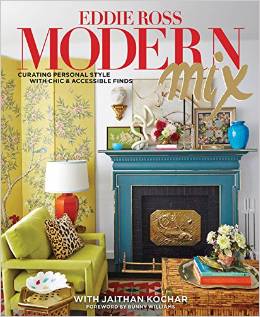 Modern Mix: Curating Personal Style with Chic & Accessible Finds
 by Eddie Ross
I am looking forward to the release of Eddie Ross's book on September 1. Everything Eddie touches turns to gold. There is nothing he can't do with amazing style.
From the publisher: Featuring never-before-published photographs of Eddie's own homes—from his exuberant, art-filled apartment in New York to Pine Hill Farm in Connecticut—Modern Mix cracks the code to navigating thrift shops, yard sales and flea markets with confidence. Funny and insightful, like a trusted friend sharing secrets from the front lines, Eddie tells you what to look for, where to find it and how to restore it. Then he shows you how to use color and pattern to infuse your finds with a fresh, playful spirit, combining high and low, new and old, classical and modern elements into a warm and inviting style that expresses your personality.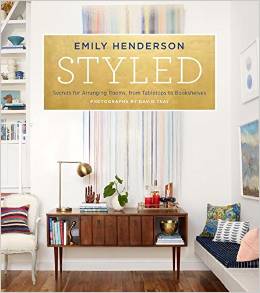 Styled: Secrets for Arranging Rooms, from Tabletops to Bookshelves
 by Emily Henderson
I know this book is going to be full of beautiful styling and design ideas. Everything Emily does is always top notch. David Tsay is the photographer, so the pictures are going to be beautiful too! Here is a little sneak peek from Emily. Release date: October 13.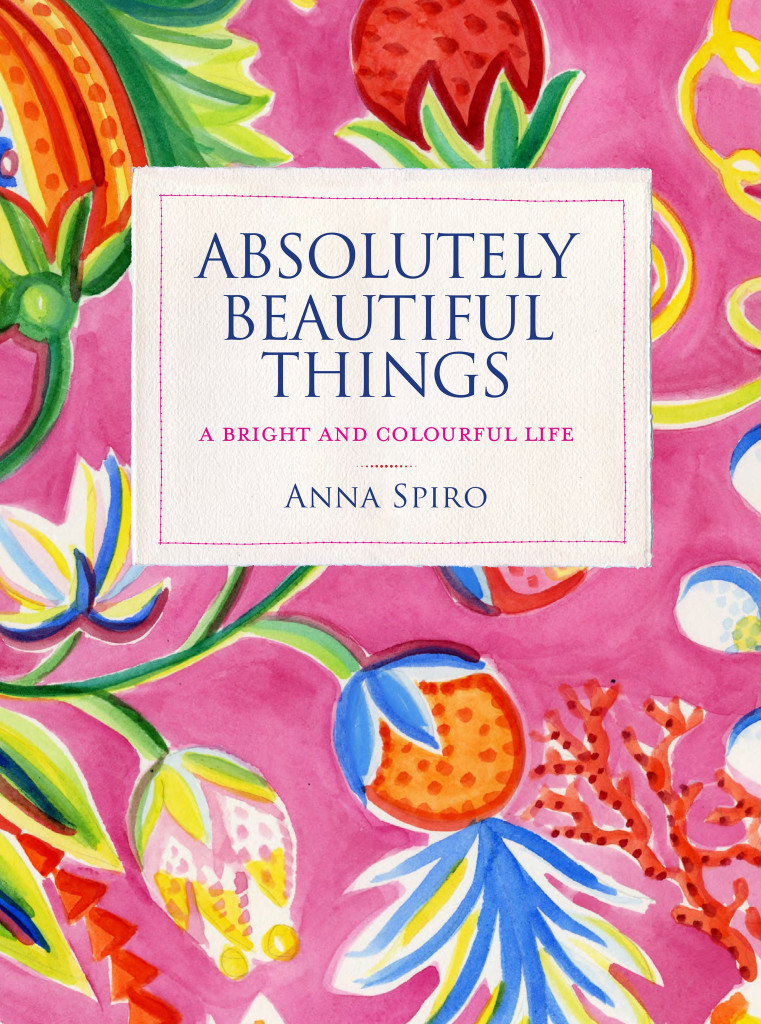 Absolutely Beautiful Things: Decorating Inspiration for a Bright and Colourful Life
 by Anna Spiro
I seriously can't wait for the release of this book by Australian designer, Anna Spiro, on October 6th. I am pretty sure half of my pins are from her website of the same name. Anna has the gift of mixing color and patterns effortlessly. The cover is so pretty. It will be on my coffee table for sure.
From the publisher: In Absolutely Beautiful Things, successful designer Anna Spiro shows you how to create an interior that's just right for you. To her, it's all about the mix, not the match, and, with her help, you'll find beauty in unexpected places. She'll give you the confidence to put together a layered and very individual home using elements you love, and make you see your old belongings in a new light.
***
Have you found any new books you are enjoying? I'd love to hear about them.