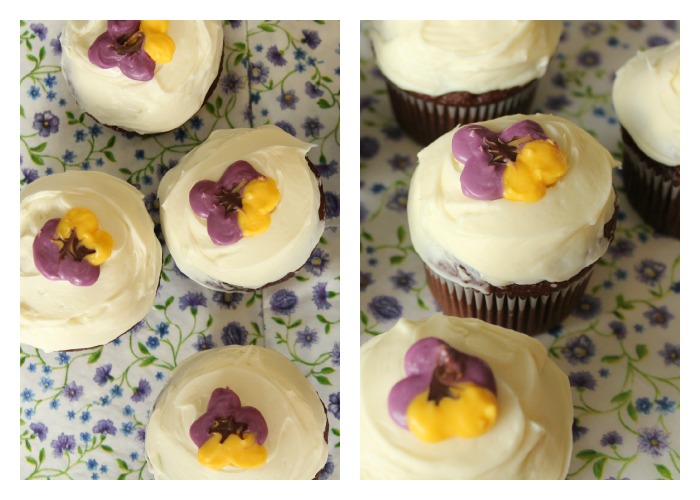 I am always looking for easy ways to make cupcakes look a little more special.  I got my inspiration from this cookie decorating video from Sweet Ambs. I used purple and yellow candy melts and the centers are melted semi-sweet chocolate chips. They are not as clean lined as their royal icing cookie inspiration, but they are fun little abstract flowers for decorating a cupcake.
Edible Pansy Cupcake Toppers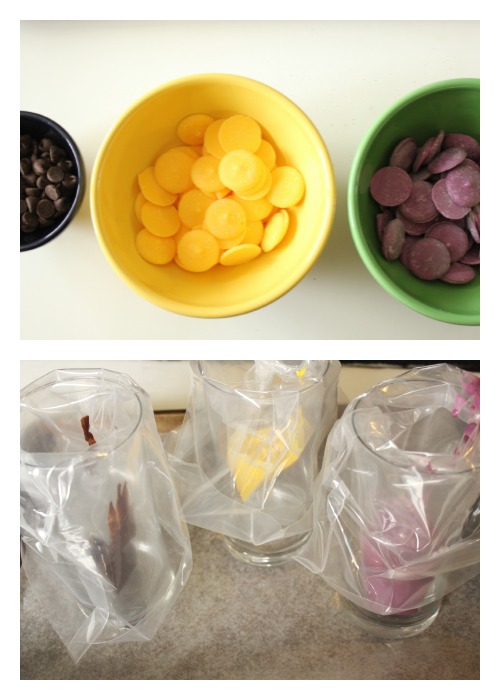 Supplies
Purple Candy Melts
Yellow Candy Melts
Semi-sweet Chocolate Chips
Cookie Sheet, Wax Paper, Toothpicks, 3 Disposable Decorating Bags, 3 Microwaveable Bowls, 3 Tall Drinking Glasses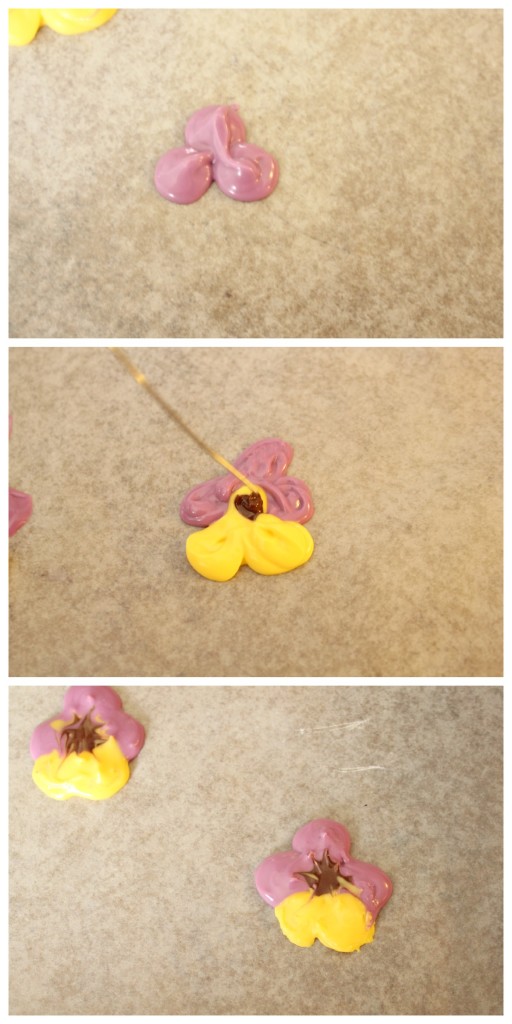 1. Line a cookie sheet with wax paper.
2. Place 3 decorating bags inside 3 tall drinking glasses and fold over the tops.
3. Melt 1/2 cup each of the candy melts and chocolate chips in separate microwave safe bowls following package directions. Pour melted candy into each bag. Twist top of bag and snip the bottom of the bag. Tip: For convenience keep the bags propped up in glasses when not using a color.
4. Work one flower at a time. Start with the purple candy melt and squeeze out three small dime size circles (see photo). Next, squeeze two small circles of the yellow candy melt, and add a little dot of the chocolate to the center. Using toothpick pull the chocolate out into the colored candy melt (I did about 5 whisps). I worked one flower at a time, because the candy starts to cool and then it is hard to manipulate with the toothpick.
5. Continue on tho the next flower. Let the flowers harden and then place onto cupcakes.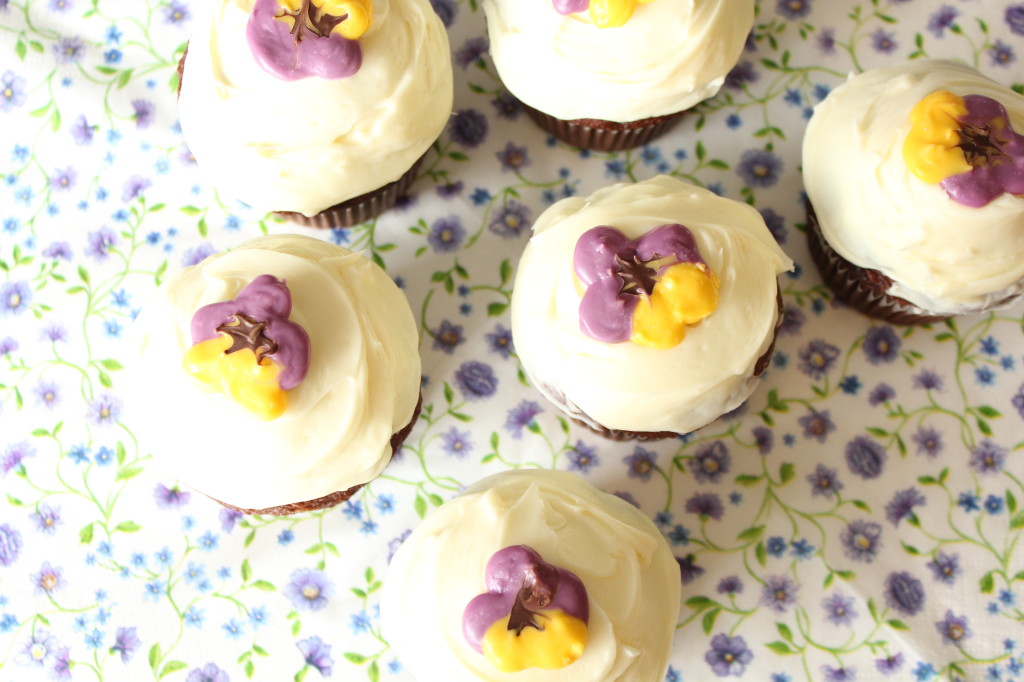 I was able to make 2 dozen flowers before the candy melt started to harden in the bag.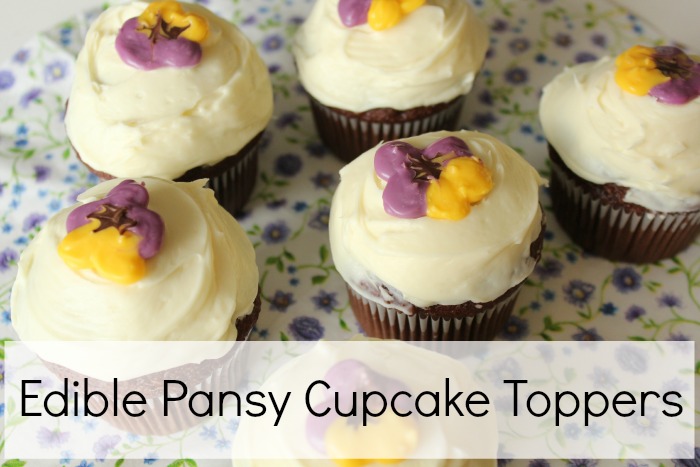 Enjoy!