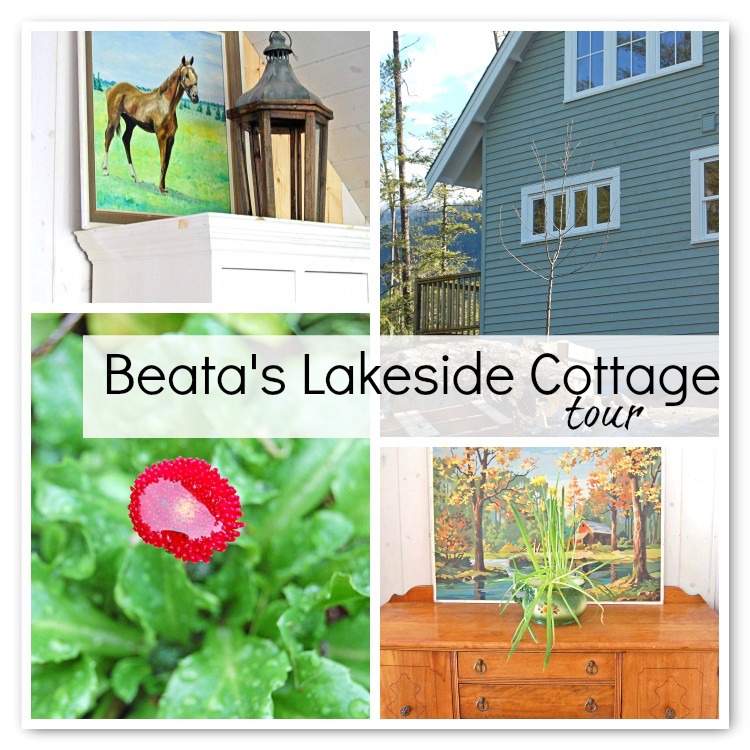 As a child growing up in Montreal, Beata Basik has lots of fond memories of her summers and winter weekends spent at a cottage her father built by a lake just north of Montreal. Now living in Vancouver with her husband and four children, it was Beata's dream to one day have a cottage of her own where her children could make beautiful lasting memories of their own. That dream came true in 2011 when Beata and her husband found some land northwest of Vancouver on the Sunshine Coast, in British Columbia, that overlooks a lake. They bought some house plans from Ross Chapin Homes, changed the layout a little to suit their needs, and began building their holiday home.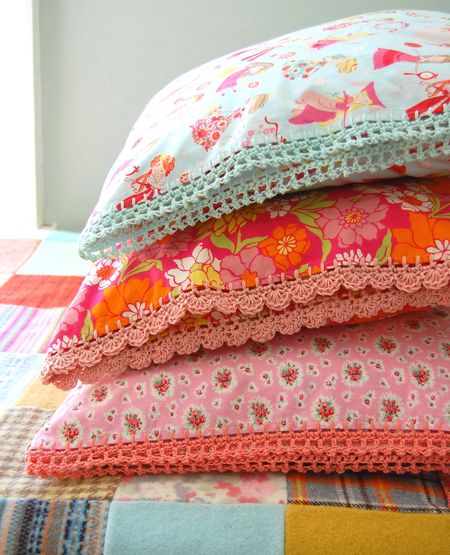 Beata is best known for her blog, RoseHip, and her Etsy shop of the same name, where she sells beautiful crochet edged pillowcases and bundles of precut fabric squares. Her pillowcases have been featured on Decor8, in several magazine's, and in Selina Lake's books, Homespun Style*
 and Pretty Pastel Style *.
The Lovely Lakeside Home of Beata Basik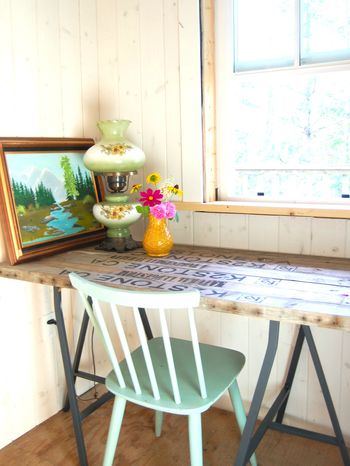 Beata has decorated her lakeside home with a mix of vintage finds, handmade items and sentimental pieces. The desk was made with wood from the crates from which their chimney stone was delivered. The legs of the desk are from Ikea.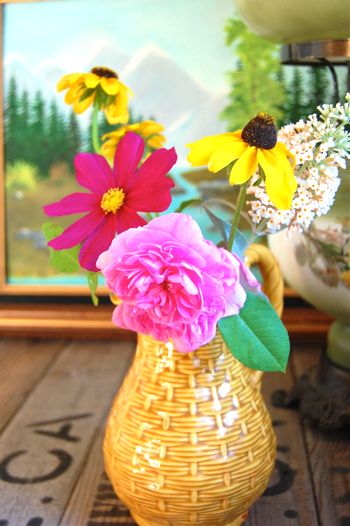 Beata has a wild flower patch where she can quickly gather bunches of flowers to brighten up the corners of her home.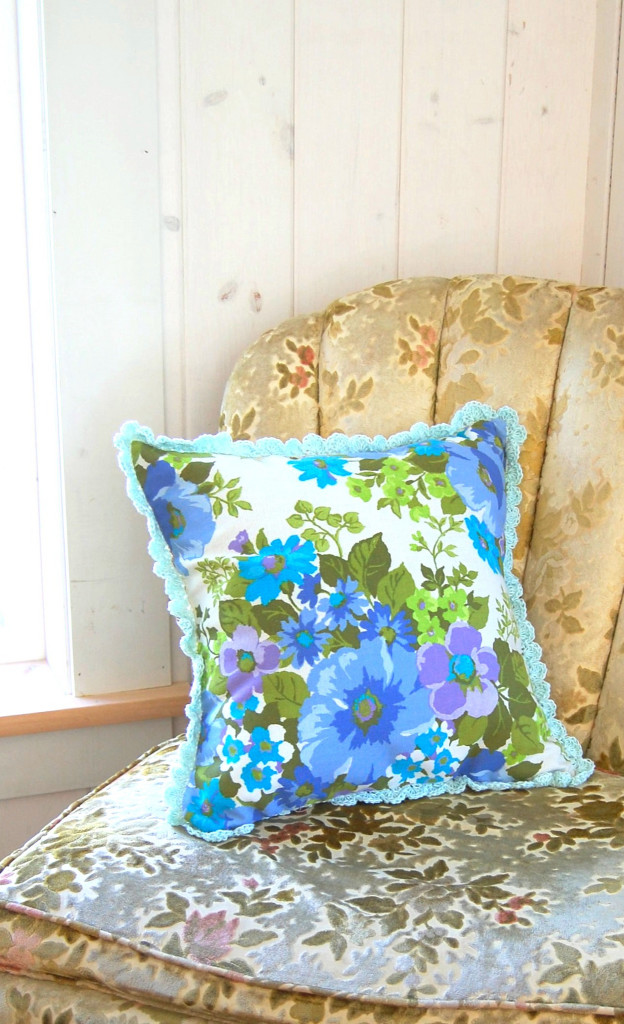 Here is one of her handmade pillows.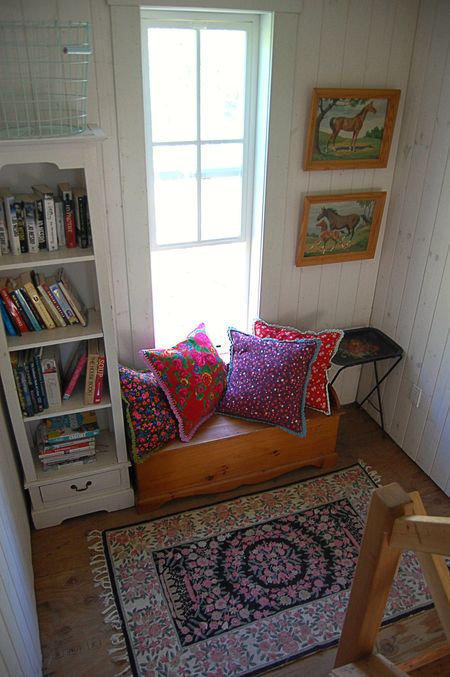 The spacious landing between the two floors is decorated with a bench that Beata's husband made when he was in his 20's. The crewelwork rug was bought while they were on a trip to India in the 90's. The horse paint by numbers are a thrift shop score, and the cushions on the bench were made by Beata.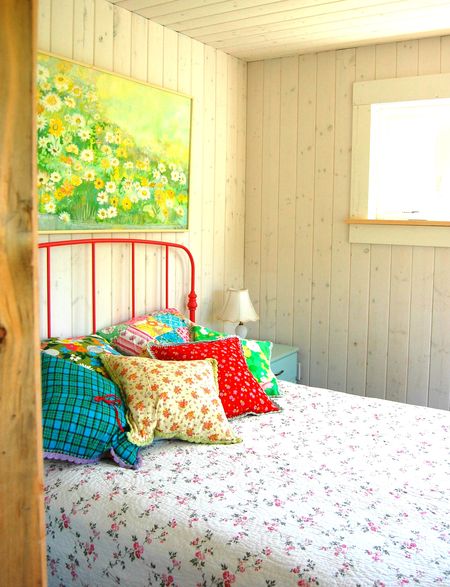 In the master bedroom, Beata spray painted the black bed frame a poppy red to give it some color. The painting above the bed is one of her favorites and was found at a thrift store for only $12.95. No room would be complete with out some of her gorgeous signature crochet trimmed pillowcases.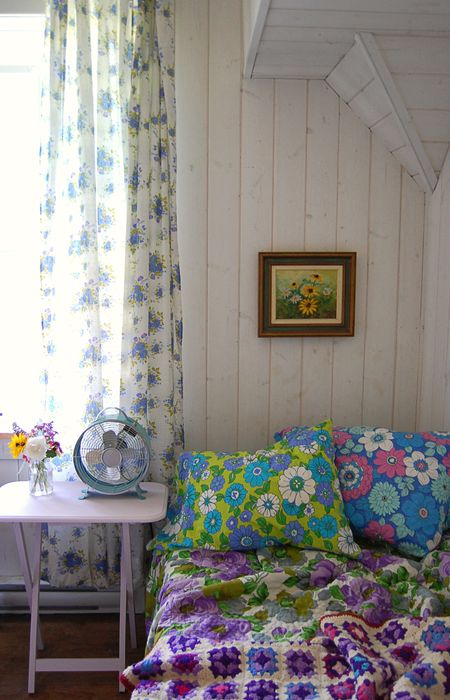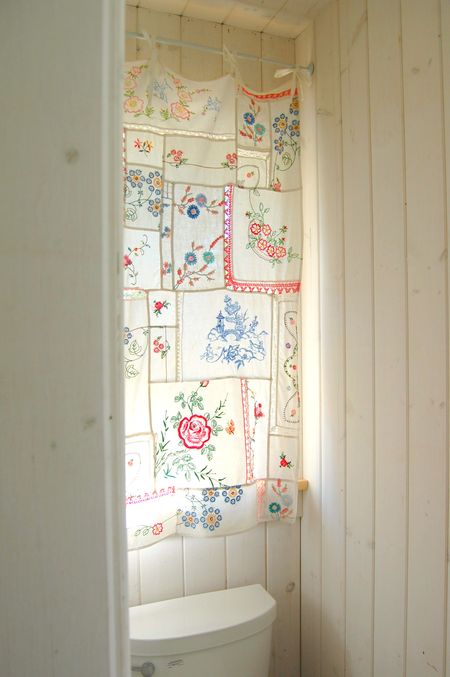 The curtain covering the first floor bathroom window was something that Beata quickly made out of necessity from pieces of embroidered linens she had collected over the years. It ended up being featured in Homespun Magazine.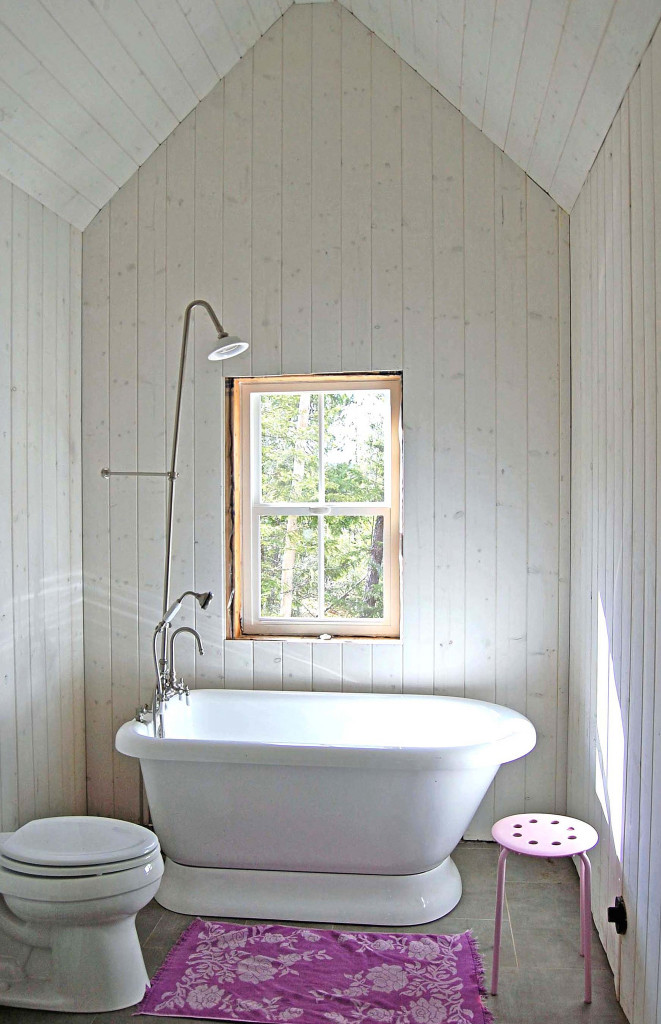 The upstairs bathroom is one of Beata's favorite rooms. I love the tall ceilings and the white wall boards.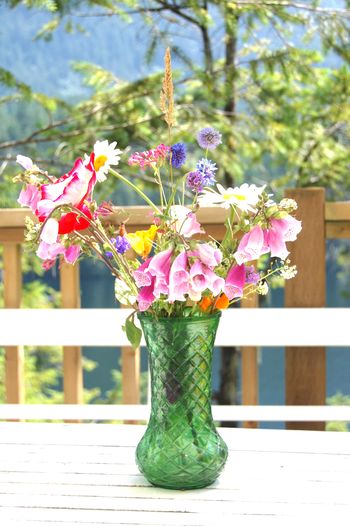 There is a beautiful deck overlooking the lake and a dock down by the lake for the family to enjoy.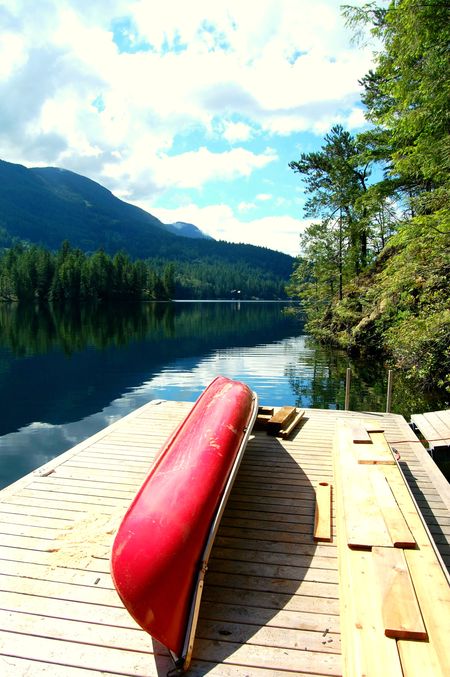 All photos courtesy of Beata Basik via RoseHip.
Thank you to Beata and her husband for letting us take a tour of their lovely lakeside home. What a beautiful place to make sweet family memories.
If you would like to visit Beata's Etsy shop click here.
To follow Beata on Pinterest click here.

* This post contains Amazon Affiliate links.