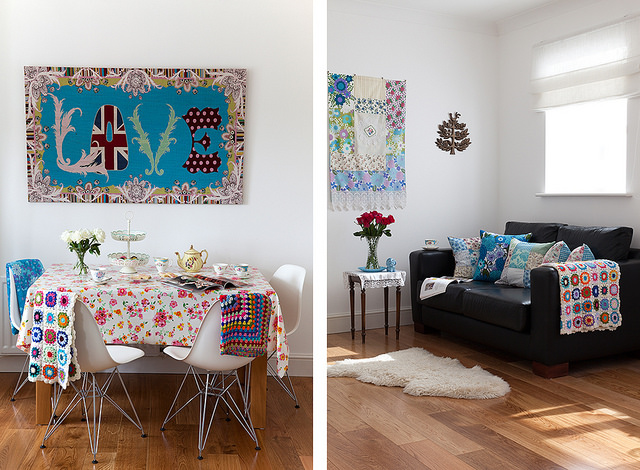 Today, I am excited to take you on a tour of the Oxford, UK home of Natasha Denness. Natasha is the author of the blog Candy Pop.  I just love Natasha's home. It's so fun, full of color and cozy. She has decorated her home with a wonderful eclectic mix of modern elements, vintage collections and homemade pieces.
Natasha's Modern Granny Chic Home Tour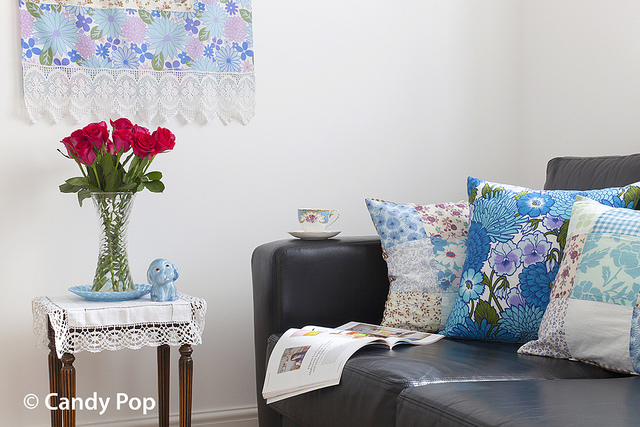 Let's start in the living room. It has all the elements that define the modern granny chic style. There is something modern, the leather sofa, something vintage, the colorful accessories, and something handmade, the patchwork pillows. They were made by Natasha's sister (a textile designer) from a mix of vintage fabrics and her own personal designs.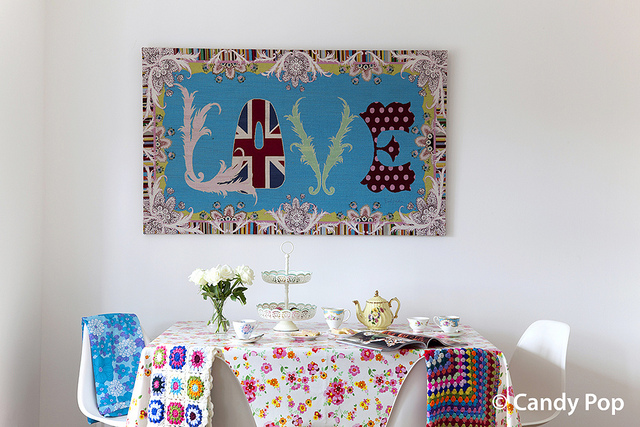 In the dining room, the gorgeous hand made LOVE tapestry above the table is from designer Paul Smith and it's one of Natasha's favorite items. I love the colorful crocheted afghans draped over the modern Eames by Vitra chairs and the flower tablecloth. Wouldn't you love to have a spot of tea at this table? You'd have trouble getting me to leave, Natasha.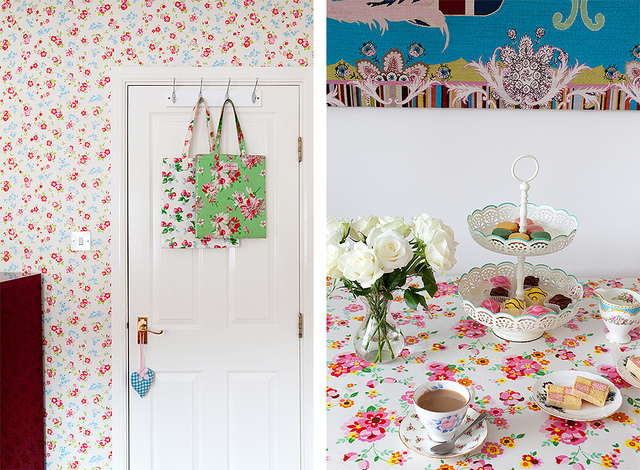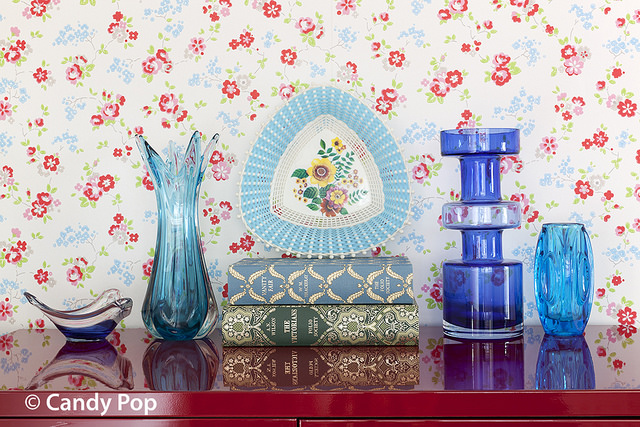 The wallpaper in the guest bedroom is called Chintz from Cath Kidston.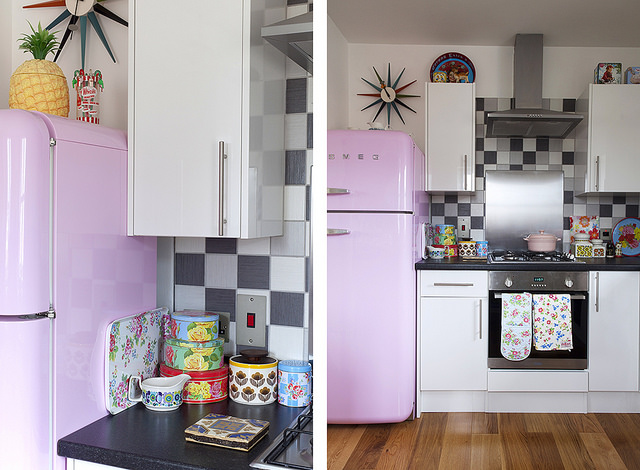 In the kitchen, there is a pink Smeg fridge, oh heart, be still, along with a collection of tins. The modern range hood and back splash are the perfect setting for all the colorful vintage accessories.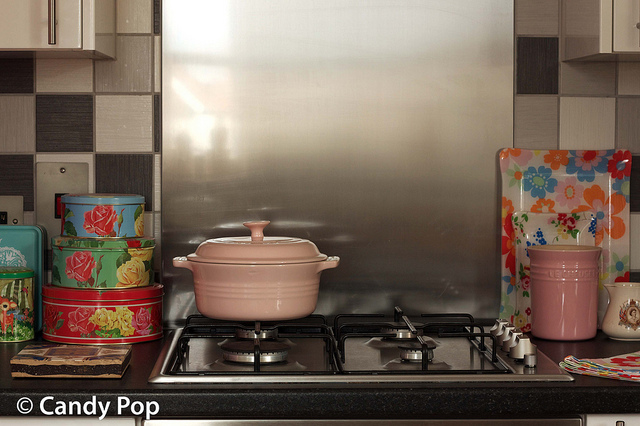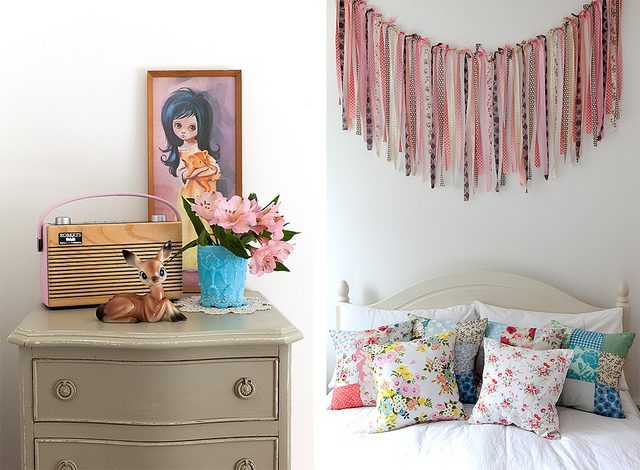 The wall hanging in the bedroom was made by Natasha's mother for her sister's wedding. It's the sentimental things that make a house a home.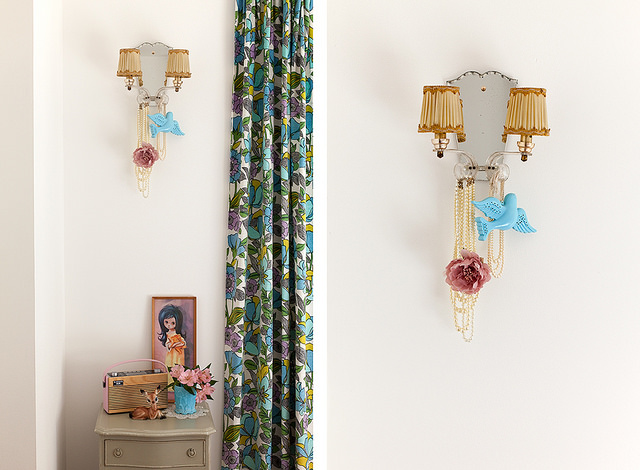 * All photos courtesy of Natasha Denness via Candy Pop.
Thank you so much to Natasha for letting us tour her home. For more inspiration check out Natasha's blog Candy Pop. You can follow her on Instagram, too.

Check out other inspiring home tours here.